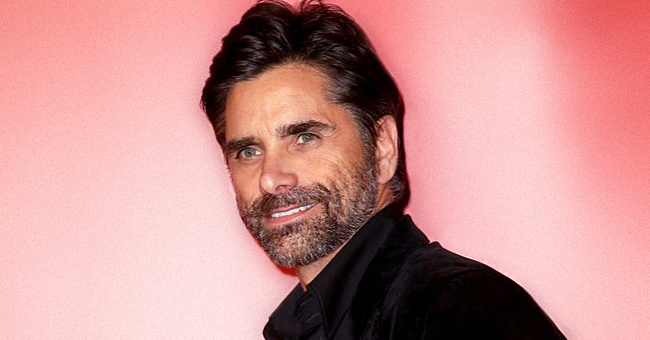 Getty Images
John Stamos Confuses Fans with His Birthday Message to 'Son' David Dobrik
A birthday shoutout from John Stamos almost led to a bit of confusion among his fans as they mistook the celebrant for his real son. The uncertainty surrounding the picture soon became clear enough for everyone.
John Stamos has just one child born to him and his wife but had some of his fans believing he has an older son with his Instagram post.
The person in John's post happened to be a YouTube personality, David Dobrik, who was celebrating his birthday.
JOHN STAMOS' BIRTHDAY POST
The actor who stars in "Fuller House" posted a picture of himself and 23-year-old David Dobrik; the photo showed John and David, all smiles, in black tops. John captioned the picture by saying:
"To my first born – Happy Birthday Golden Boy. Thanks for making the world a happier/goofier place. XO."
The caption from the actor set the tone for a host of well-wishes and birthday greetings from many of his fans who mistook David as John's son, and even said they looked alike.
One fan, who was still unsure, asked John if David was really his son. Another commenter had nothing but love for the father and son duo.
David himself commented on the post by thanking his "Pop," and asking him to come home, to which someone replied that John couldn't as he was with his second family.
When a commenter said David was as handsome as John, his father, another commenter couldn't help but point out that they weren't actually related, thus helping to put an end to the confusion.
JOHN AND CAITLIN'S CHILD
John Stamos is married to Caitlin McHugh, and together they have a son, William "Billy" Christopher, who is one-year-old. The couple had an interview with People magazine's "The Beautiful Issue," where they revealed the details surrounding their son's birth.
William was born prematurely, arriving six weeks before his due date. In the interview, the couple revealed that Caitlin began having contractions, and when they got to the doctor, he told them the baby wasn't ready, advising her to take a glass of wine.
John joked that his wife, who usually didn't drink, became hammered after having the glass of wine. After their son's early arrival, the couple had to adjust and were scared at the very beginning, as the baby wasn't fully baked and was very small.
They adapted well soon enough and turned out to be perfect parents for their son, with John especially doing an excellent job as a father.
While David is an on-screen sweetheart due to his role in "The Fuller House," his beautiful wife is also a successful actress and model. The couple continues to live happily and raise their cute son together.
Please fill in your e-mail so we can share with you our top stories!