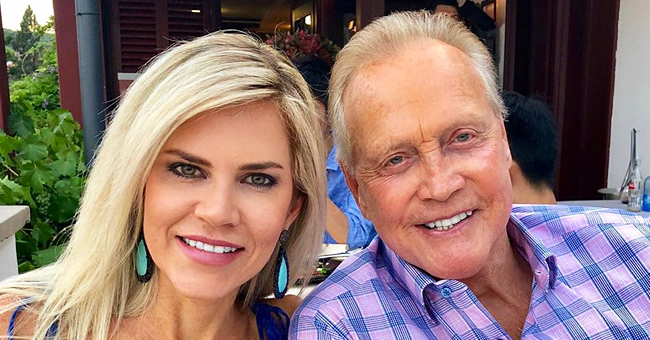 Instagram/therealfaithmajors
Farrah Fawcett's Ex Lee Majors Is All Smiles in New Vacation Photos with His 4th Wife in Prague
Lee Majors and his wife Faith spent the last two weeks traveling around Eastern Europe and the photos from their trip have fans gushing over the happy couple.
Lee and Faith Majors have been together for more than two decades already. They are one of Hollywood's long-lasting couples, and if their smiles are anything to go by, they're as happy as ever.
EUROPEAN VACATIONS
The couple has spent their summer traveling around Budapest, Vienna, Salzburg, and Prague, where they ended their trip on Wednesday.
Faith made sure to document the vacation on Instagram, capturing the stunning European views and posing with her famous husband in some of the most iconic spots of the cities they visited.
"Prague, you are beautiful! Spires, Cathedrals, Palaces, Castles, and Monasteries in abundance. Traveling through Eastern Europe these past two weeks has been a wonderful experience and a great refresher course in history. DEKUJI ~ Czech for Thank You. Pronounced 'De-quee,'" Faith captioned one of her many posts.
In one set of pics from Prague, Faith and Lee wore matching blue outfits to enjoy a dinner with friends at a luxurious restaurant that offered them a great view of the city.
Faith, known for her always-on-point fashion taste, donned a dark blue dress with thin straps and a V neck, while Lee rocked a blue and purple checkered shirt with a blue blazer on top and black pants.
The couple is now headed to London, where Majors will be a guest at the London Film and Comic-Con this weekend.
LIFE BEFORE FAITH
Lee Majors is better known for his role as the former astronaut, Colonel Steve Austin, in the '70s series "The Six Million Dollar Man."
It was at the height of his career that he met late actress Farrah Fawcett, who was then the picture-perfect blonde bombshell in "Charlie's Angels."
They met through his publicist, and he invited her a cup of coffee. They started dating and eventually tied the knot in 1973, becoming one of Hollywood's hottest and high profile couples of that time.
"It was hard to get around," Majors told People magazine a few months ago.
And continued:
"It was not quite as hard as it is today with everyone [having] cell phone and the social media is so quick. Back then, we only had to deal with the paparazzi at large. A lot of time you could evade them, but not all the time."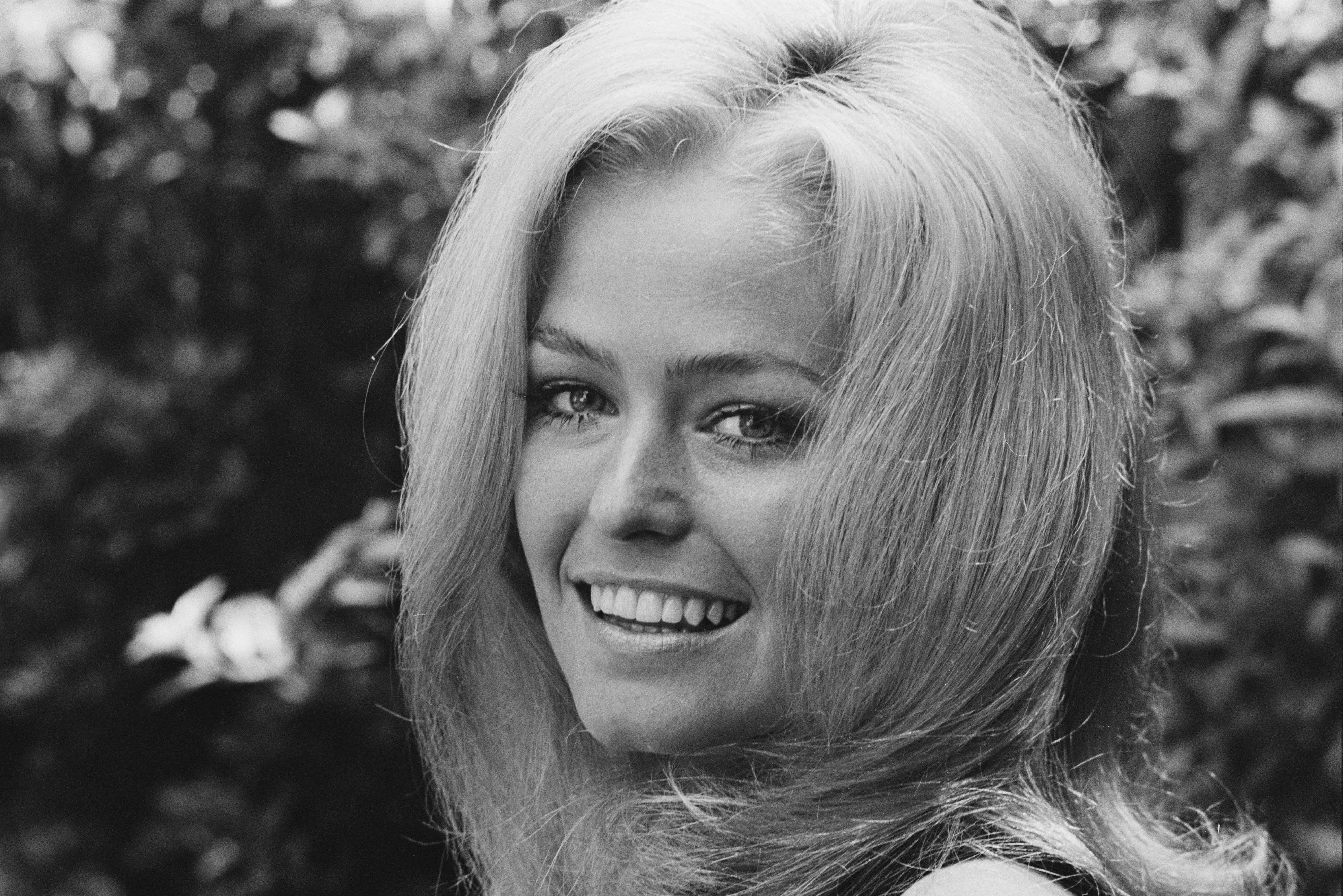 Farrah Fawcett (1947 - 2009), USA, 4th May 1970. | Photo: GettyImages
THE DOWNSIDE TO FAME
And although what they had was good, having such busy schedules took a toll on their marriage at some point.
"There was a year or so when I think I saw her two weeks in one year," the 80-year-old recalled. "It's very difficult with careers like that. This business is tough. Working 14 hours a day, both of you, and the days went by."
Farrah and Lee separated in 1979, and their divorce was completed in 1982.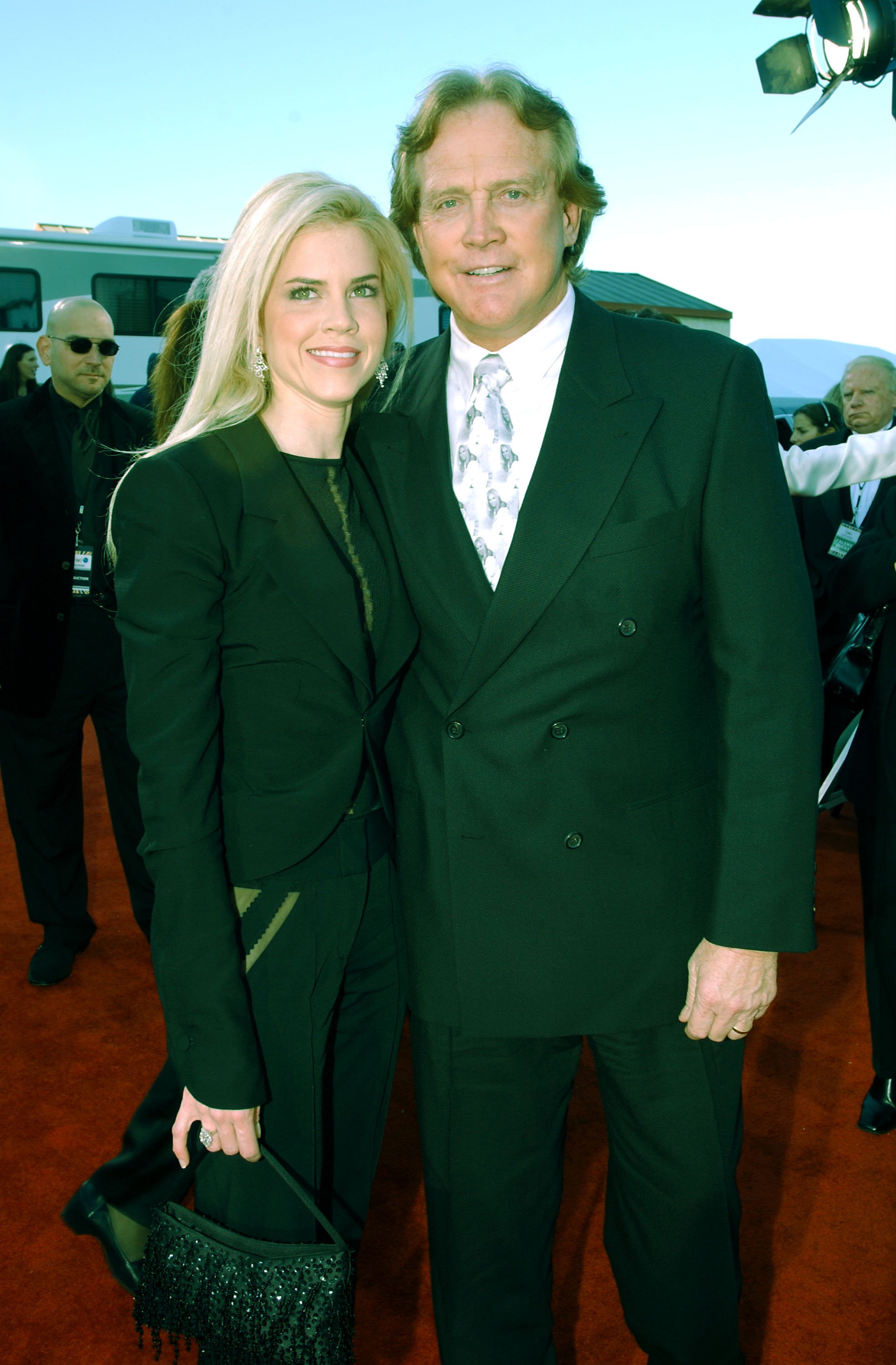 ee Majors and his wife Faith attend the TV Land Awards 2003 at the Hollywood Palladium on March 2, 2003. | Photo: GettyImages
Still, Major said they remained "in communication toward the end."
Fawcett passed away in 2009 from complications with cancer. She was 62.
After his divorce from Farrah, Majors remarried in 1988 to Karen Velez, and they divorced in 1994.
It was around that time that he met his current wife, with whom he has been for almost 23 years and 17 of blissed marriage.
Please fill in your e-mail so we can share with you our top stories!