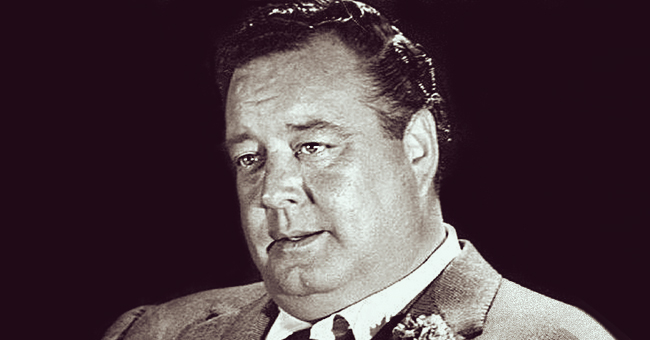 Wikimedia Commons
Jackie Gleason's Stepson Craig Horwich Shares Details about Growing up with His Famous Stepdad
Now 55, Craig manages Jackie Gleason Enterprises company that owns the license of actor and special shows.
He remembers clearly the moment he met the famous television actor, he used to tell him that he asks a lot of questions. He always told him that as a child he kept shooting Gleason questions and he always answered.
And is that Gleason was not only a great comedian, an icon on American television in the '40s and '50s, but Gleason was also a great man. And Graig was not aware of the magnitude of his fame.
His mother Marilyn Taylor from June Taylor Dancers met Gleason at the end of 1940 while working at the East Coast nightclubs. They appeared on the Gleason variety show and soon the romance blossomed.
The relationship developed despite the fact that Jackie could not assure him that he would get a divorce since Gleason was married at the time. He and his wife were very Catholic, they would not divorce so the relationship came to a standstill and everyone went on their way.
Eventually, his marriage to Genevieve Halford, of which he had two children, would end and he would marry his secretary Beverly McKittrick for the second time in 1970 with whom he would remain alone until 1974.
By then Marilyn had moved to Chicago and had met Horwich's father, had him and by the early 1970s, his father had died and Marilyn moved to Florida to be with his family.
When Gleason knew that Marilyn had been widowed and was living in Florida, he didn't think twice. He looked for her, they met and they got married. From there on they lived happily ever after literally.
Craig was 12 years old at the time and began to see a completely new facet of the TV idol, he spent most of his time at home, quietly reading. He was a very prolific reader, he read everything but was fascinated by what was not fiction because the life of an actor already had enough fiction.
Gleason had grown up in Brooklyn New York and now enjoyed the gift he had received for entertainment. He never got tired of being recognized as Kramden. He had the passion and curiosity of a child with the experience of an adult.
Although Gleason was a gentle giant, he was also known for the high standards he wanted in his presentations and also demanded them from those who worked with him. As with 'Honeymooners' that despite being a great success only lasted one season.
He could not do something that he had already interpreted, the situations were the same and he did not want to do that to the public, so although he had a contract for two years, in one they only performed 39 episodes and for him it was enough, because they would only make variations of the same themes.
He was successful in film, television and also in music. Until 1986 he played what would be his last role in 'Nothing in Common'. He said: "Be honest with yourself and all things will take their place."
He had a difficult and lacking childhood, so as a young adult he learned that he could achieve what he wanted with hard work and effort, he was very proud of what he achieved in life. He was ready to receive the reward for his work.
Please fill in your e-mail so we can share with you our top stories!