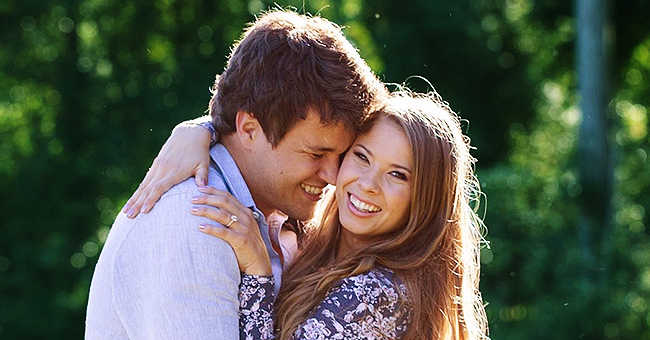 instagram.com/bindisueirwin
Steve Irwin's Daughter Bindi Flaunts 2-Carat Nature-Inspired Engagement Ring as She Poses with a Snake

Bindi Irwin's engagement ring is the perfect match for the wildlife conservationist — as is the man who gave it to her. Find out the details of the modern bling she flaunted.
Steve Irwin's daughter is newly engaged to fiancé Chandler Powell, who proposed on Bindi's 21st birthday earlier this week. Powell went traditional, kneeling on one leg and presenting a ring to Bindi.
The second-generation crocodile hunter quickly took to social media to announce the exciting news. The post featured a photo of Powell and Bindi, who held up her hand to show off the gorgeous ring she had just put on.
"On my birthday I said 'yes' & 'forever' to the love of my life," she wrote at the time. "Chandler, close to 6 years ago I fell in love with you & every day since has been a whirlwind of adventure & true happiness." The post is found below.
"Here's to a lifetime of friendship, purpose & unconditional love," she finished. Powell, who proposed at the Australian Zoo where he works with the Irwin family, seemed to get everything right — including the ring details.
Speaking to People magazine, Bindi insisted that "Chandler chose the most perfect ring." She explained that "it's made from recycled rose gold and the gem is a lab grown 2.01-carat diamond."
She added: "I love that its twisted band is nature inspired and scattered with diamonds. I have always dreamed of a vintage style ring as I'm quite traditional."
According to Page Six, Kathryn Money, the vice president of strategy and merchandising at Brilliant Earth, said the ring could have cost between $25,000 and $50,000.
Another expert, James Schultz of JamesAllen.com, puts the price at up to $85,000. Money pointed out how the rose gold band resembled a "twisting vine" and is "the perfect nod to Bindi's commitment to wildlife and conservation."
Meanwhile, Schultz focused on the "major trends" the ring exudes saying, "an oval diamond and rose gold. It's set on a pavé band with a diamond, and definitely suits Bindi's playful personality."
Clearly, Powell knows his woman and her tastes. Bindi modeled her hand for the magazine with the help of one of her reptile friends, a snake. The results were quite incredible.
The second series of pictures she posted this week showed shots of the exact moment she realized Powell was proposing. In one, Bindi covered her mouth in shock when Powell got down on his knee.
She accepted the ring in another, stood up to her new fiancé in the third, and hugged him tightly on tiptoes in the fourth. Powell was interviewed by People about the planning of the sweet proposal.
"After Bindi's birthday celebration at Australia Zoo, we had a photoshoot organized to celebrate her turning 21," he said. "Just before we started the shoot, I took her to a special part of Australia Zoo to ask the girl of my dreams to become my wife.
Powell would later share his own post, with the classic phrase, "She said YES!" to start off the sweet caption. He told the magazine the "past five years together have been the best of [his] life."
The pair met back in 2013 when Powell, originally from Florida, was a professional wakeboarder visiting the zoo. That day, Bindi was the one doing tours and when he met her Powell thought: "Wow she is amazing" he told People in December.
He said he "looks forward to a lifetime of magical moments to come," while Bindi wrote on her Instagram: "Now let's get married already!" We wish the eager couple a lifetime of happiness together.
Please fill in your e-mail so we can share with you our top stories!