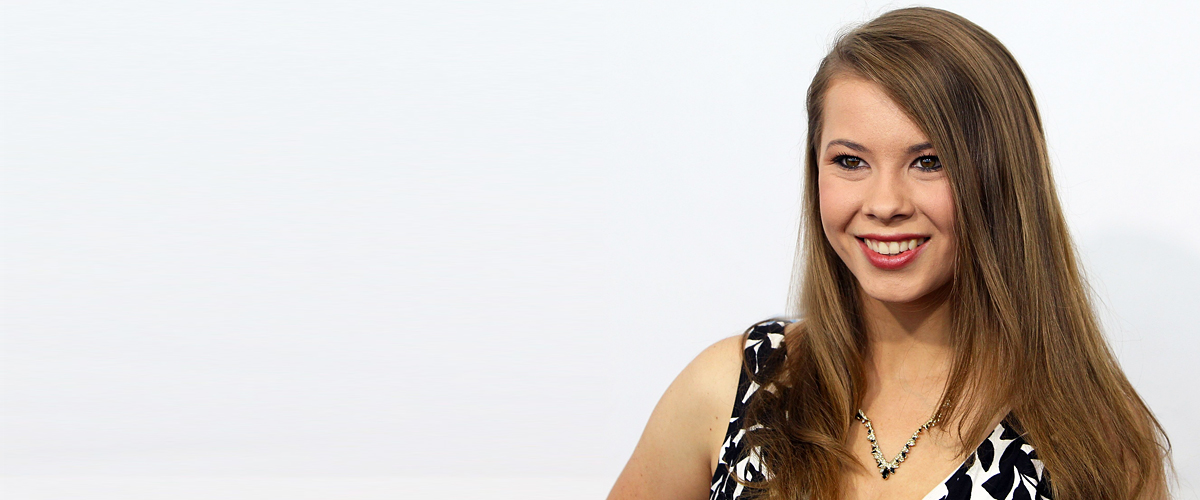 Getty images
Bindi Irwin and Chandler Powell Get Engaged on Her 21st Birthday
Bindi Irwin is taking the next step in her life after getting engaged to longtime boyfriend Chandler Powell. She announced the news in a sweet Twitter post.
Bindi Irwin, the daughter of the late beloved crocodile hunter Steve Irwin shared the big news on Wednesday morning with a double photo post and a heartwarming description of what happened.
"On my birthday I said 'yes' & 'forever' to the love of my life. Chandler, close to 6 years ago I fell in love with you & every day since has been a whirlwind of adventure & true happiness," she wrote in the tweet which is found below.
"Here's to a lifetime of friendship, purpose & unconditional love," Bindi finished the caption. Below it was a photo of Powell hugging her as she raised one foot in the air and smiled at the camera.
In the second photo, Bindi showed off a large engagement ring as her fiance nuzzled up close to her face. The comment section was flooded with congratulations and well wishes.
Powell works with Bindi at the Australian Zoo where her brother, Robert, and mother Terri also reside and work. They met in 2013 when Powell was competing as a professional wakeboarder at the time.
He had seen a documentary on Bindi's father and was inspired to stop by their zoo. Speaking to People magazine in December, he said, "It just so happened that Bindi was giving tours that day. I'm like, 'Wow she is amazing.' "
Powell waited until Bindi's 21st Birthday shoot was about to start before calling her over to "a special part of Australia Zoo to ask the girl of [his] dreams to become [his] wife," he explained to the magazine.
After the engagement, the pair again sat down with People and Bindi was elated, saying: "This has been the most special day celebrating my 21st birthday. I've met my soulmate and I can't wait to spend the rest of my life with Chandler."
Powell called the day "the most perfect and beautiful day of [his] life," and said he can't wait to enjoy "a lifetime of magical moments" with Bindi. The 22-year-old moved from Florida to be with his love.
Mother Terri also shared the news to her Twitter account where she called it the "best day ever!" She added: "I am so very happy, and I know Steve would be too. Congratulations!!"
Robert Irwin wrote on his Twitter: "I am beyond happy for you two. You are true soulmates and have always been so completely perfect for each other. Love you both and congratulations." Robert, Terri, and Bindi all star on Animal Planet's "Crikey! It's the Irwins."
It was only days before their actual engagement that eager fans ran with the idea the pair might have already gotten engaged based on an Instagram post from Bindi.
At the time, she wrote:
"A little appreciation post @chandlerpowell, thank you for always being there. I'm grateful every day for you. You're my sunshine. Always."
Though Bindi is only 21, rumors of an engagement to Powell have been running high over the years. Finally, they've done it. We congratulate the happy couple and can't wait to hear when the wedding bells are ringing.
Please fill in your e-mail so we can share with you our top stories!