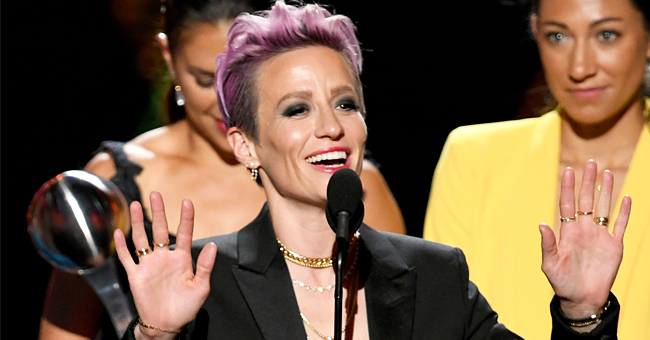 Getty images
Megan Rapinoe to Reportedly Write Two Books about Herself

Megan Rapinoe will share her story in a new memoir to be released next year. She's also reportedly going to pen a children's book meant to inspire youth worldwide.
Rapinoe, 34, is already looking beyond her second World Cup win as co-captain of the US Women's Soccer team. As reported by the New York Times, she's planning to write two books which both stem from personal experience.
Penguin Press will work with Rapinoe to publish an adult book that will "inspire people to find what they can do, and in turn inspire other people around them to do the same," said president and editor in chief Ann Godoff.
Godoff explained that although Rapinoe is not the first female soccer player to put heir life in print, she "has a different platform." She described Rapinoe as "a woman who is comfortable in her own skin."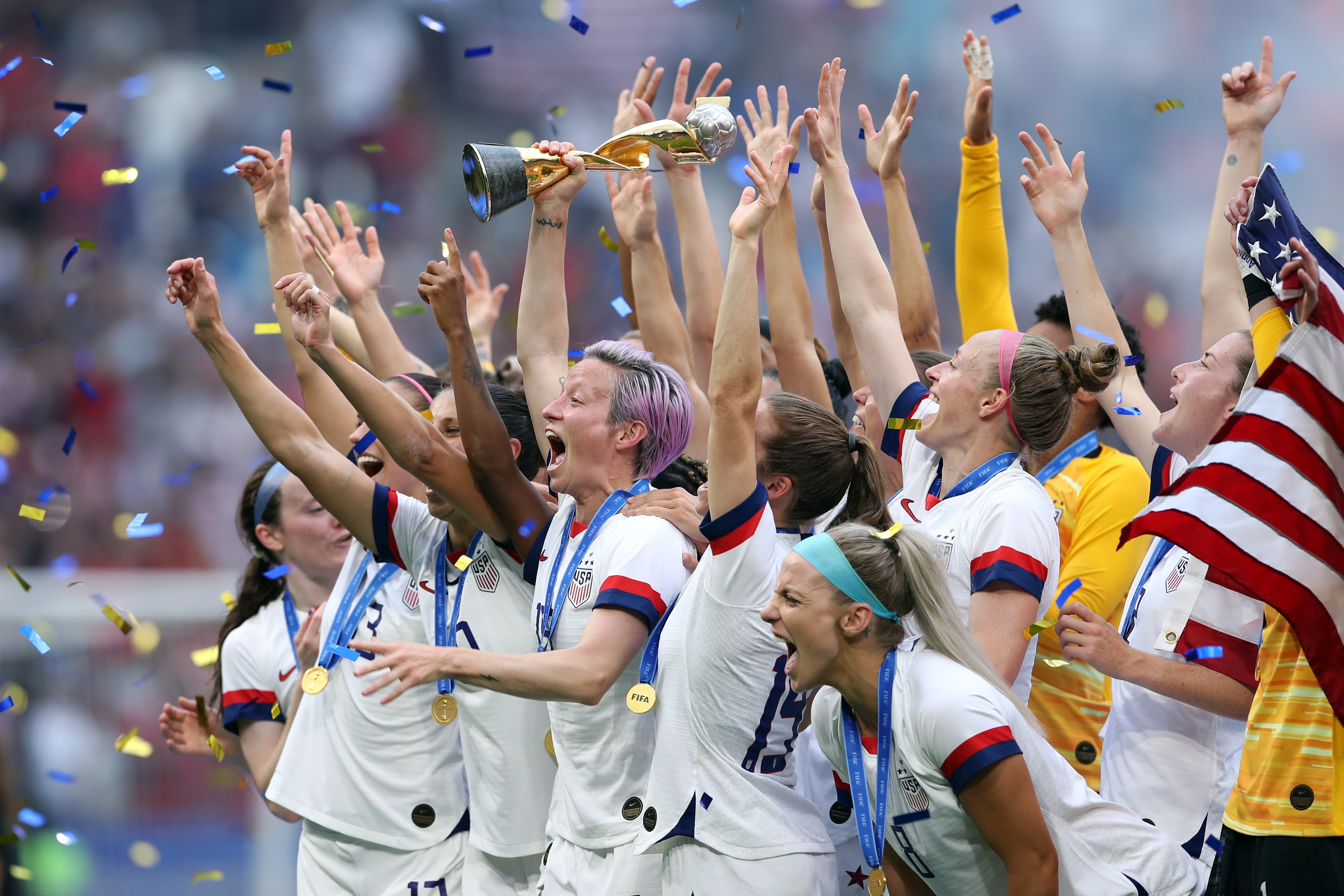 The US Women's Soccer Team celebrate after a match at the 2019 FIFA Women's World Cup | Photo: Getty Images
She added: "Coming from that very honest and authentic place and being able to find a way to put that on the page. I think will make a very lasting book."
As for the middle-grade book, it will be done with Razorbill, "a division of Penguin Young Reader." Rapinoe reportedly said that the book is intended to focus on "the power young people have within their own communities and the world at large."
She continued saying, "we can change the world in one generation, and have one hell of a time doing it." Yet Rapinoe won't only be spreading her message in her self-written books.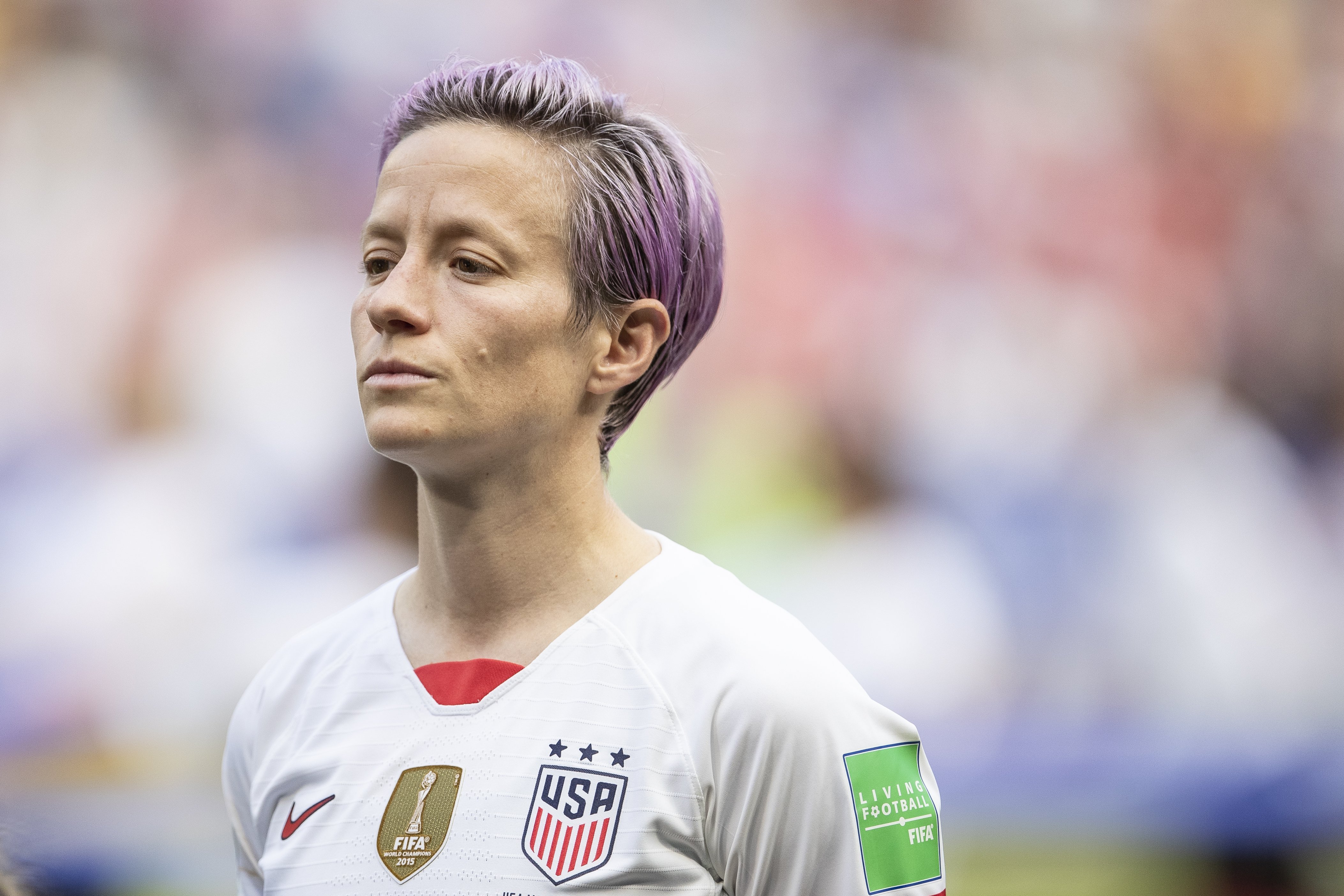 Megan Rapinoe, co-captain of the US Women's Soccer team | Photo: Getty Images
Author Caitlin Murray included pieces of Rapinoe's story in her nonfiction book "National Team: The Inside Story of the Women Who Changed Soccer" which was released in April this year, reported Forbes.
She'll also be a subject of Jill Sherman's upcoming biographies and Anthony K Hewson's book, "Megan Rapinoe: Soccer Superstar," published by North Star Editions and to be released October 1.
Rapinoe joins teammates Alex Morgan, Carli Lloyd, and Abby Wambach, who have also published books, including children's stories, in the past few years.
Megan Rapinoe celebrates a victory at the 2019 FIFA Women's World Cup | Photo: Getty Images
Despite her ability to inspire others, Rapinoe recently faced lots of criticism for the way she celebrated scoring during the quarter-final game of the World Cup. Some felt her outstretched arms was a show of arrogance.
When the US Women's Soccer team beat out France in the quarters, Rapinoe smiled up at the crowd with both arms outstretched. While many celebrated her exuberance, one Twitter user named Jake stated:
"We don't dislike Megan Rapinoe because she's gay we dislike her because she's an arrogant wanker end of debate."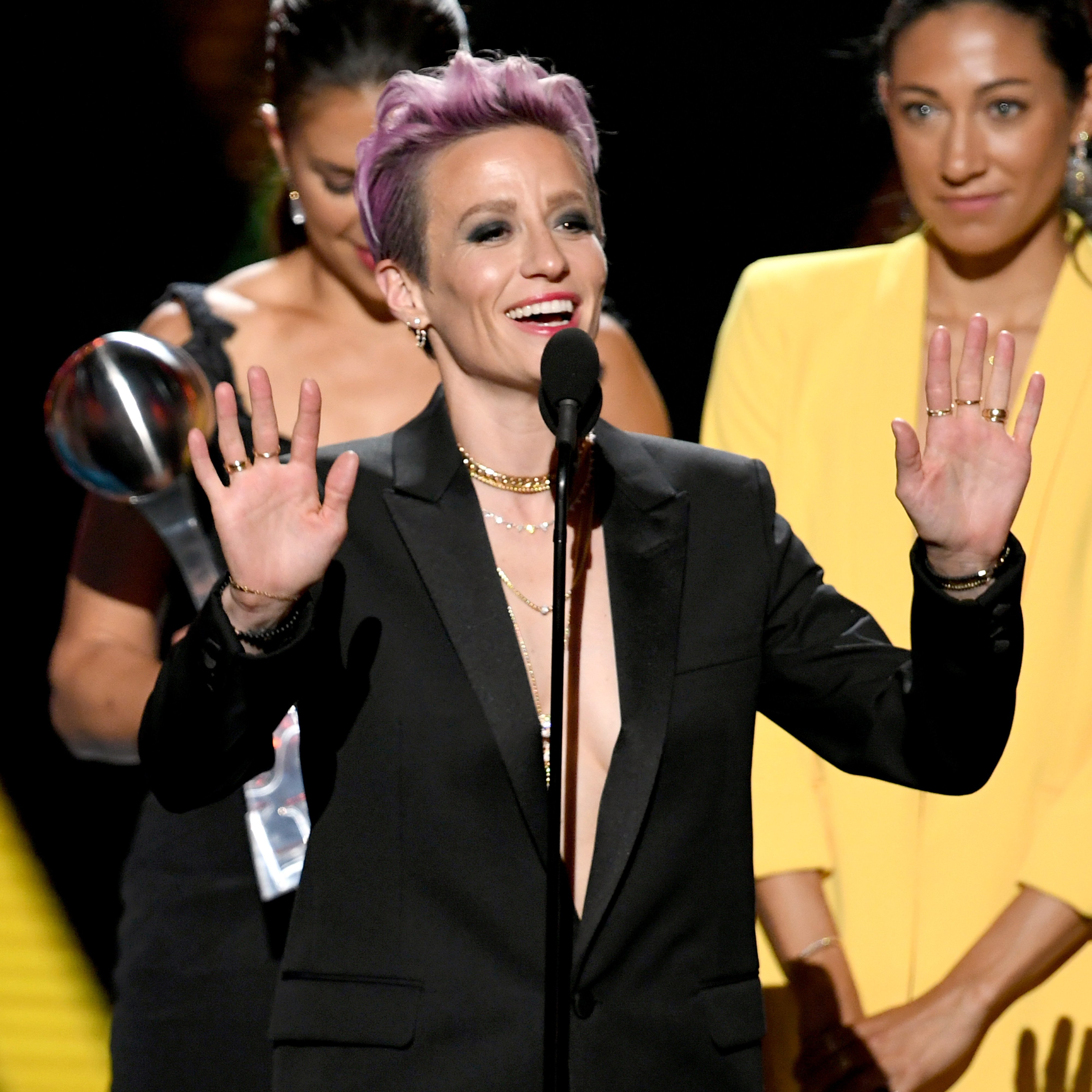 Megan Rapinoe speaks at the Annual ESPY Awards on July 10 2019 | Photo: Getty Images
Fans of the soccer midfielder and winger came to the defense, however. Several of them pointed out the fact that leading male athletes are typically allowed to show their pride without fear of retribution — especially if they have the winning stats to back it up.
One person described Rapinoe as "confident" and said some men are simply made uncomfortable because she doesn't look for men's validation. Rapinoe is certainly taking things to the next level and she has no reservations about it.
Please fill in your e-mail so we can share with you our top stories!