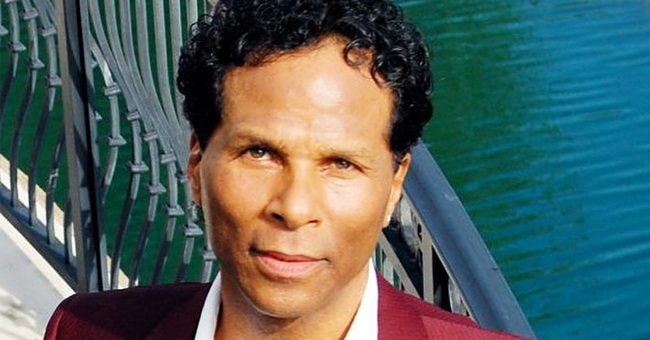 Instagram/philipmichaelthomas
Life of 'Miami Vice' Star Philip Michael Thomas after the Show Ended

Even though Philip Michael Thomas continued acting after "Miami Vice," he also embarked on a quest to become a "pioneer" in the industry.
The Emmy Award-winning series earned Philip NAACP Image Awards for best performance by an actor in 1985 and 1986.
At the time, Philip also purchased a run-down movie house in Miami for $75,000 that he converted into a 550-seat theater, arts center, and recording studio.
The theater opened its doors in 1986. Philip operated Spaceship Recording Studio for fifteen years, during which he produced plays, musicals, puppet shows, recorded albums and produced commercials.
A quick succession of appearances in films like "Fight for Jenny," "False Witness," and "A Little Piece of Sunshine" alongside Lauren Bacall followed after his time on "Miami Vice."
Philip's return to television came in the six-part mini-series, "Extra Large" with Bud Spencer in 1991. The two actors teamed up again in 1995 and 1996 when they starred in another mini-series called "We Are Angels" in Costa Rica.
The actor co-wrote the family musical "Sacha on Broadway" with Sandi Morais in 1999. While they initially titled the play "Sacha and the Magic Cookie Maker," the name changed after several reproductions and years of re-writing.
Philip also gave an outing to his creativity with a women's clothing line which launched in a chain of Florida stores in 1984.
The actor had a knack for singing as well and produced his first single, "Just the Way I Planned It," in 1985 as part of his multimillion deal with Atlantic Records. He also combined his love for singing and being healthy into another project with Sandi Morais.
Produced by the Golden Workout Company, Sandi provided the 30-minute high-energy workout released on DVD, while Philip supplied seven music tracks for the workout video.
The Tune-Up DVD also featured a bonus track called "My, My, My Miami," which became the city's official anthem in 1994.
In 2001, Philip toured nationally with the play, "Mamma Dees Girls" with a cast that included Ali Woodson, Jennifer Holliday, and Charlie Wilson. The following year fans saw him back on the silver screen when he starred in "Fate."
The same year Philips's diverse talents showcased further when he created the lead character for the video game Grand Theft Auto/Vice City, Lance Vance.
The reason for all Philip's diverse contribution stems from the need to pave the way for others. "I want to be remembered for being a pioneer and a builder in an industry I love," he said.
Philip had been married once and has five biological children by four different women and the unofficial dad to another three. While Philip doesn't spend as much time with his children as he'd like, he does what he can to keep them out of the media spotlight.
"I wish I could spend more time with my kids. But this show is like indentured servitude," Philip said. "It's not a matter of hiding them; I love them tremendously. But people throw stones at those you love, and in protecting those that I love, I stay silent."
But Philip also called himself a "gypsy" that won't be tied down as he added, "They want to embrace the physical relationship and settle down. That means death to me. I gotta fly."
The actor made another unintentional contribution to the industry during an interview with the Associated Press in 1984. Philip explained that he wanted to win an Emmy, a Grammy, an Oscar, and a Tony "within the next five years." Even though he only earned one of them, the concept of EGOT took hold and became one of the most coveted Awards in Showbiz.
His high energy levels and a drive to get things done would become one of the things his co-star on "Miami Vice," Don Johnson would always remember about Philip.
"I will always remember this very, very handsome black man with the most incredible skin and green eyes and enormous energy and thinking God; someone slipped this guy a Mickey!" Don told Playboy.
Don Johnson and Philip were both sex symbols during the 1980s, and Don's private life also took a few surprising turns.
The handsome Don also had a successful acting career after "Miami Vice" but ended up getting married five times, with several children as well.
Please fill in your e-mail so we can share with you our top stories!