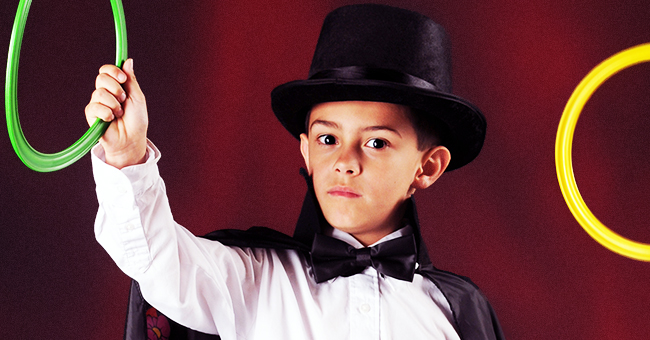 Shutterstock.
Daily Joke: During a High School Talent Show, Boy Steps through a Hole in the Stage Floor

Performing in front of people can be daunting to some. Possibilities of making a mistake or getting stage fright always exist, but it's how unforeseen circumstances get handled where humor often sets in. Enjoy our joke of the day!
NO NEED TO WORRY
A hint of nervousness and excitement filled the air at the local theater as family and friends took their seats for the annual high school talent show.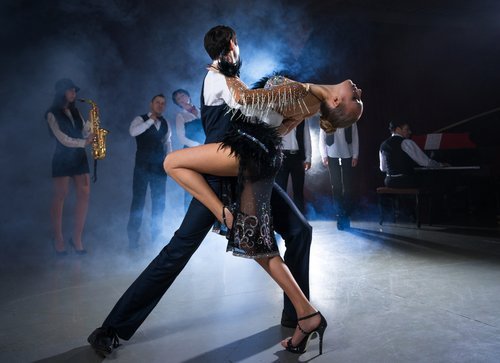 A talent show concept image. | Source: Shutterstock.
A crack in the stage floor had gone unnoticed. After several children jumped, danced, and sang on stage, the crack strained to the point that all it took to break was one last step by Simon as he juggled bowling pins.
Adjoining planks gave way, and Simon crashed through the stage up to his waist. One could hear a pin drop in the audience as Simon climbed out without a fuss. He straightened out his clothes and apologized to the audience but then someone shouter from the back, "Don't worry, Simon! It's just a stage you're going through!"
UNINTENDED CONSEQUENCES
During a recital, a legendary musician kept making small mistakes with his guitar playing. His mistakes did not go unnoticed by the hordes of fans or his manager. After the musician performed, his manager went up to him and asked, "What is going on, this is not like you. Are you having a bad night?"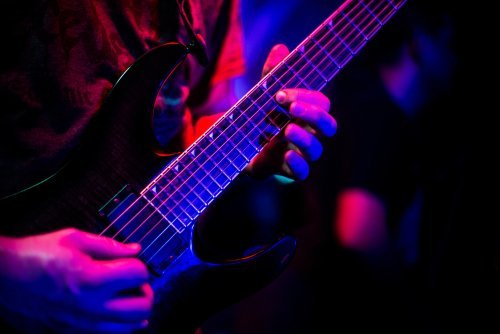 Guitarist playing with dimmed lighting. | Source: Shutterstock.
The musician wiped the sweat off his forehead and being irritated with how the day turned out, he replied, "No, earlier today one of my students asked if they could take notes while I practiced, and I didn't know that *that* kind of note-taking meant I'd forget half my pieces for tonight! All my sheet music disappeared!"
NOT AS OBVIOUS AS IT SEEMS
Peter went to a carnival and spotted a man with a tiny pony between the vast amount of vendors and performers.
Curious, Peter approached the man and asked, "What's with the pony?" The man smiled and said, "For a dollar, my pony can do any trick you ask him to do."
Impressed, Peter took out his wallet and placed a dollar in the jar next to the pony. "Play dead," Peter instructed the pony. Promptly the pony fell on the ground, letting his tongue hang out of his mouth. "Wow, that's cool," Peter said as the pony got back up.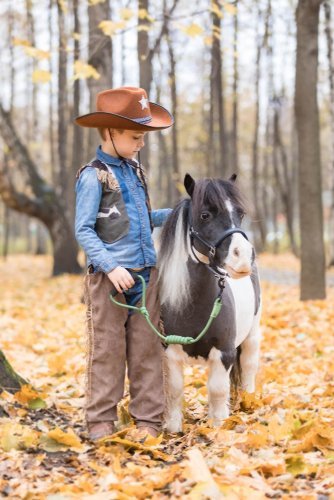 A boy with a small pony. | Source: Shutterstock.
Peter took out another dollar and stuffed it into the jar. "What is fifteen minus seven," he asked the pony, who gracefully lifted his one front leg stomped it on the ground eight times.
"That's incredible," Peter exclaimed. "Is there anything the pony can't do?"
"Yes," the man replied. "My pony can't sing."
Peter thought it over for a moment and asked, "But why can't he sing?" The man's expression went blank as he said, "He's a little horse."
In a related joke of the day, fear associated with the wild unknowns of nature can cause people to do all sorts of things.
Please fill in your e-mail so we can share with you our top stories!