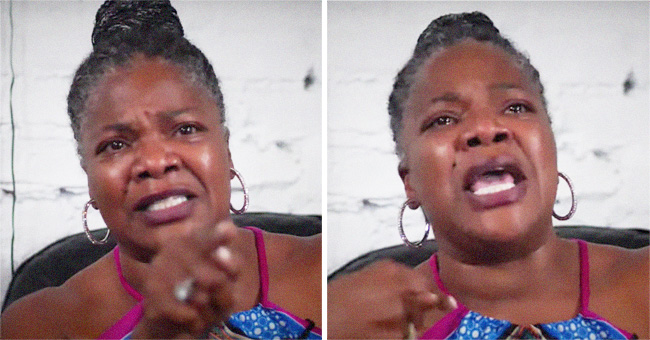 Youtube/Comedy Hype
Mo'Nique in Tears as She Talks Finding out Whoopi Goldberg's Salary on 'The View'
Mo'Nique was stunned and reacted with tears when she commented on Whoopy Goldberg's salary on "The View."
Comedian and Academy Award winner Mo'Nique pulls no punches when talking about the blatant race and gender discrimination in the entertainment industry.
In
a recent interview on Comedy Hype
, on July 24, 2019, Mo'Nique was moved to tears over how Whoopy Goldberg is being treated on the daytime talk show "The View."
MO'NIQUE CLASHED WITH WHOOPI GOLDBERG ON "THE VIEW"
Whoopi and Mo'Nique had clashed on "The View" after the comedian called for a boycott of Netflix for gender and race discrimination in their contracts, but the real shocker was to follow in the dressing room.
Whoopi calmly told Mo'Nique that she earned $5 million a year on "The View", where she has served as a co-host for over 11 years.
Mo'Nique took on Netflix, accusing them of gender and race discrimination, and calling on her fans to boycott the network.
MO'NIQUE STUNNED BY "LOW" SALARY
So maybe $5 million a year, working 5 days a week doesn't sound so bad, but when you compare it to what comedians like Amy Schumer ($11 million), and Chris Rock ($20 million) get paid for a single show, the difference is frightening.
MO'NIQUE BERATED WHOOPI GOLDBERG
Mo'Nique had tears in her eyes as she admitted berating Whoopi for accepting such a low salary and setting a bad precedent for young up-and-coming entertainers.
"That crushed me that day in her dressing room. Because Whoopi Goldberg told me the salary she makes from 'The View.' And that hurt my feelings. You've been there for 10 years and you accept them paying you that? And you're telling me, 'Don't worry about the little one coming up?" she said.
MO'NIQUE SEES WHOOPI GOLDBERG AS AN ICON
For Mo'Nique, the value placed on Whoopi, who opened the way for so many black women comedians, and is a massively talented dramatic actress, and one of the few entertainers in history an Emmy Award, a Grammy Award, an Academy Award, and a Tony Award is demeaning.
"When I look at this woman you say is our icon and our legend — she is," Mo'Nique said.
Mo'Nique has been very vocal about demanding equal contract values for entertainers, whom she says are discriminated against on the base on their gender and race.
MO'NIQUE SLAMS NETFLIX OVER CONTRACT DISCRIMINATION
Comedian and Academy Award winner Mo'Nique took on Netflix, accusing them of gender and race discrimination, and calling on her fans to boycott the network.
Mo'Nique revealed that she was offered $500,000 to do a standup special for Netflix, which she refused.
Netflix had given other comedians several million each for similar shows: Amy Schumer was offered $11 million, and Dave Chapelle and Chris Rock got $20 million each.
Is discrimination alive and well and living in Hollywood?
Please fill in your e-mail so we can share with you our top stories!