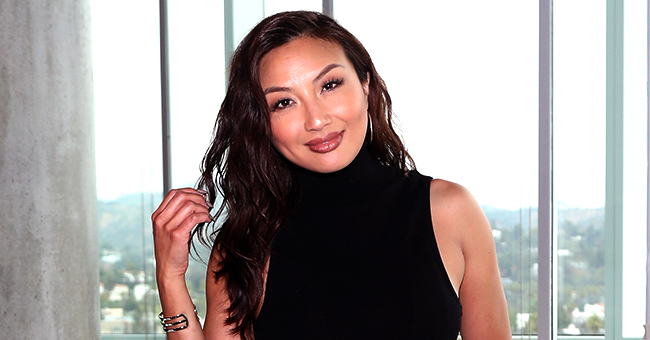 Getty Images
'De-Spouse' My House: Jeannie Mai Redesigns Living Room after Messy Divorce

Jeannie Mai is doing all she can to forget about her marriage, but she seems to have taken it too far. The television personality redesigned her living room with help from Kahi Lee, to take out any reminder of her marriage with ex Freddy Harteis.
Jeannie Mai, co-host of the popular television show, The Real separated from her ex-husband, Freddy Harteis in January, and she is now moving on with her life.
The 40-year-old recently posted a video via Kahi Lee's YouTube Channel, showing the renovation of her house, and it did make for an interesting watch.
MAI'S HOUSE MAKEOVER VIDEO
The video began with Kahi Lee making an introductory remark, and letting viewers know about Jeannie's plan to give her house a makeover.
She then opens the door to the house, and after a few views of some parts of the living room, the video shifts to the part where Jeannie talks about her home.
The television host explains that she lived in the house for six years while married, but is now divorced and needed to move on, as the house reminded her of her entire marriage. Kahi Lee then asked Mai if she wanted to "de-spouse" the house, to which she agreed.
Mai chose to have design features that would showcase her single status, saying she wanted to go more grown, sexy, and glamorous.
Midway through the video, Lee was finished with the design and revealed a new one. Mai was elated when she saw it and admitted that the biggest thing is change and opening a new chapter.
She added that the new design would move her to change her lifestyle, as it felt clean and fresh.
JEANNIE AND FREDDIE'S DIVORCE SETTLEMENT
The ex-couple completed their divorce in January after their 2017 separation. As part of the divorce settlement, the television host got the right to keep the couple's mansion in Los Angeles.
Terms of the settlement also stipulated that none of them would be paying spousal support to the other.
However, Mai revealed, during an episode of her show in March, that she pays alimony to her ex-husband. She complained about having to do so just because she was the stronger earner of the two and added that the experience taught her a valuable life lesson about looking out for herself.
REASON FOR THE DIVORCE
The television host revealed the reason she separated from her husband while speaking on Power 105.1 FM's breakfast show, along with her fellow co-hosts.
Jeannie Mai said she realized she had to walk away from her marriage because money and ego got involved. There was no bad blood between her and Freddie, but love was no longer existent in their union. Hopefully, purging her home makes her feel new enough to truly move on!
Please fill in your e-mail so we can share with you our top stories!