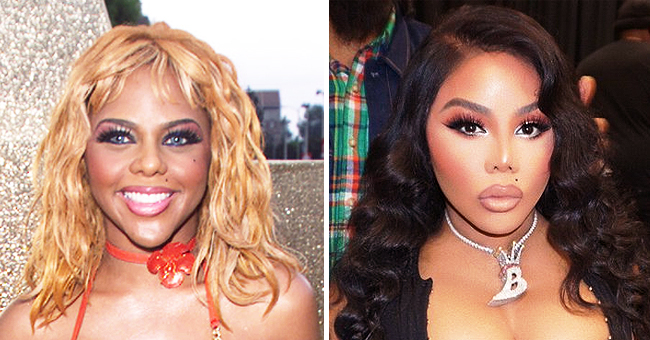 What Lil' Kim May Have Done to Her Face, According to Plastic Surgeons
"Being a regular Black girl wasn't good enough." That's what Lil' Kim once told a publication about going under the knife. So what exactly did she have done? Two board-certified plastic surgeons might have the answer.
When Lil' Kim burst onto the rap scene in 1995 with Notorious B.I.G's Junior M.A.F.I.A. in "Player's Anthem", her hard-hitting lyrics and flow earned her the respect of many. The following year she would release her debut album "Hard Core", an 11-track compilation that was brazen, aggressive, and unapologetic. Lil' Kim owned her sexuality and celebrated it in her lyrics at a time when women were objectified in the rap industry. People loved it.
Lil' Kim would continue to cement her status as a rap icon, though her next album "The Notorious K.I.M." didn't do as well as her first. Then came 2001 where she, Christina Aguilera, Pink, and Mya remade Patti Labelle's "Lady Marmalade" for the "Moulin Rouge" movie soundtrack. The song was a hit, winning a Grammy and staying at the top of the charts for a good while.
While her sass and raunchy lyrics have remained the same over the years, her appearance has not. Around the mid-2000s Kim's face started to look different. Her nose appeared thinner, her lips fuller, and her face more defined. In fact, during a performance for the New York Fashion Week earlier this year, her nostril appeared to have caved in.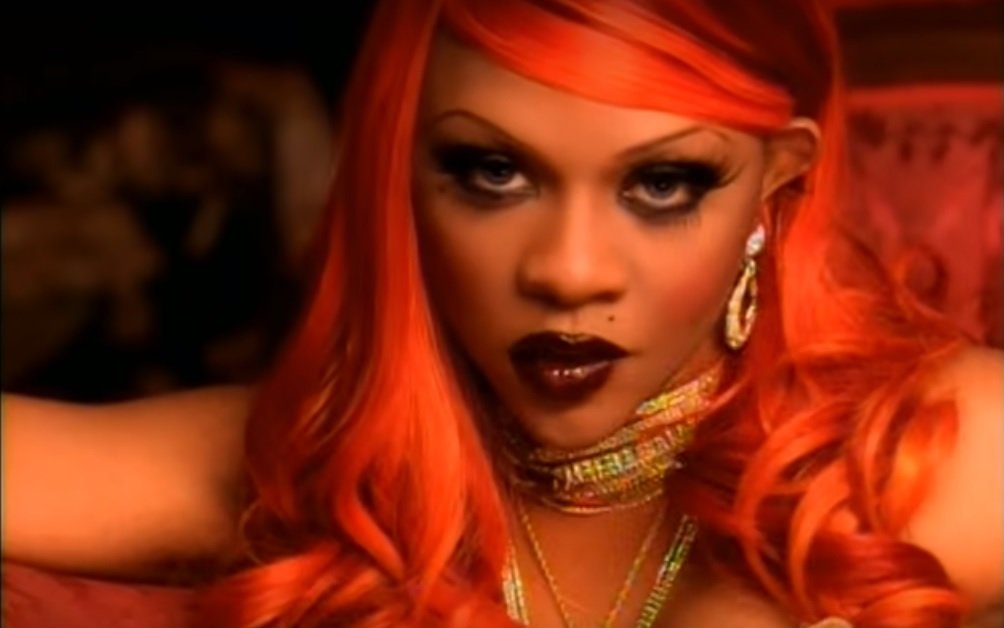 Source: YouTube / Christina Aguilera / Christina Aguilera, Lil' Kim, Mya, Pink - Lady Marmalade (Official Music Video)
IS THAT YOU, KIM?
In a 2005 radio interview with Angie Martinez, Kim admitted that she had had surgery to fix her nose after it was broken while she was in an abusive relationship. "I had fixed it already, and then after that, it was broken so I had to fix it again," she told Angie. "But, you know, I cheated," she said with a laugh, seeming to imply that she got more than just a nose job.
"I think they talked more about it the day I got indicted and I was all on TV," explained Kim when asked how she felt about people talking about her "enhanced" features. "When you do stuff to yourself you need time to heal. I had just been with my doctor… to fix some things and do whatever I wanted to do. I didn't know I was gonna be in handcuffs the next day."
Kim is unfazed by what people think. "It don't bother me because I'm beautiful. I love myself!" the mother of one declared. "People think I did it because I had low self-esteem but that wasn't the case. I think I did it because I was a little too vain, trying to be perfect."
We hope this is true because in a 2000 interview with Newsweek, the "Crush on You" hitmaker said something entirely different. "I have low self-esteem and I always have," revealed Kim. "Guys always cheated on me with women who were European-looking. You know, the long-hair type. That left me thinking, 'How can I compete with that?' Being a regular Black girl wasn't good enough."
PLASTIC SURGEONS WEIGHED IN
Board-certified plastic surgeons Dr. Jennifer Levine and Dr. Joubin Gabbay spoke to Us and OK! respectively, sharing their professional opinions on what the 45-year-old may have done to her face.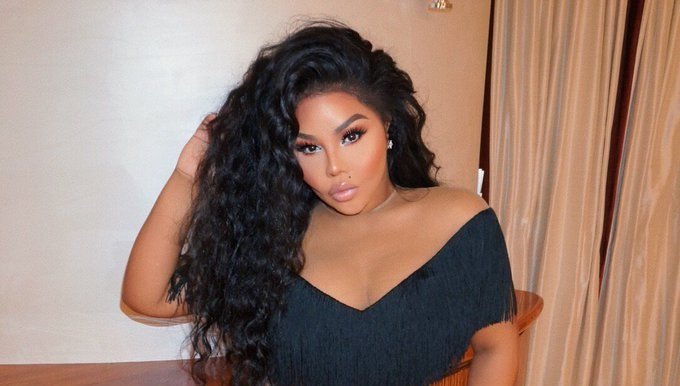 Source: Twitter / Lil' Kim
The Skin?
Dr. Jennifer Levine: "It's clear that there has been some skin bleaching. She's probably used chemicals, which contain very high doses of acids, on her face, combined with high-acid creams to lighten her skin."
Dr. Joubin Gabbay: "She may have had skin lightening/bleaching performed."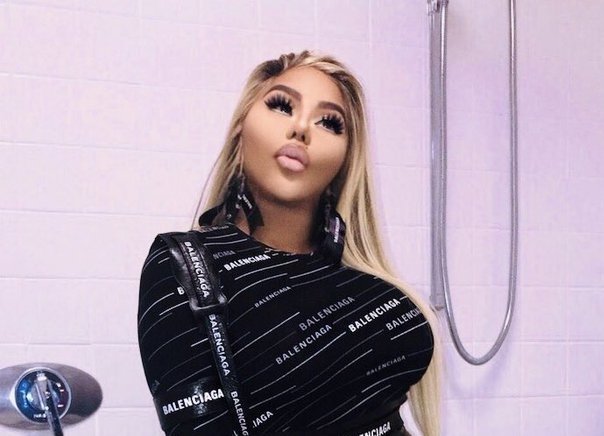 Source: Twitter / Lil' Kim
The Nose?
Kim's already come out and admitted that she's had her nose fixed. How many times, though, remains the mystery.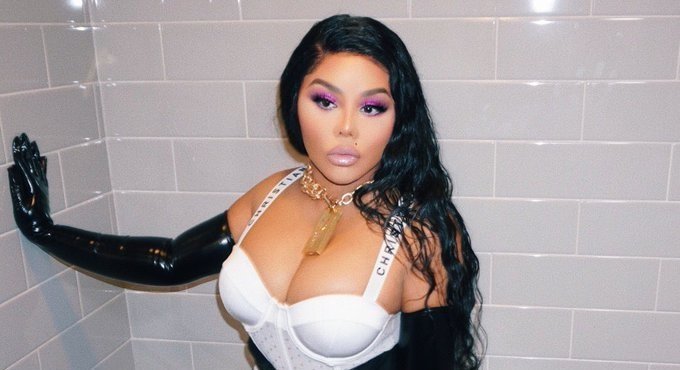 Source: Twitter / Lil' Kim
The Eyes?
Levine: "They seem elongated and completely different. Kim would have had to have surgery to remove the fat, skin, and tissue to create this new eye shape."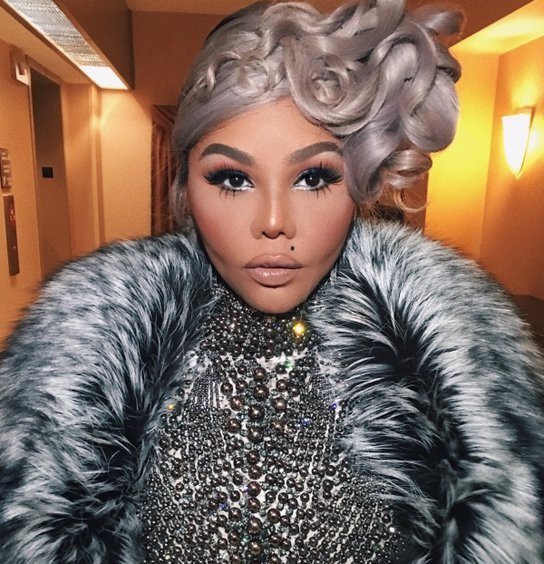 Source: Twitter / Lil' Kim
The Cheeks?
Levine: "In case it's not obvious, Kim probably had filler injected into her cheeks."
Gabbay: "She has had a significant filling of her cheeks, most likely with an injectable filler or possibly with cheek implants. Her lower cheeks seem to be slimmer, and she may have had buccal/cheek fat reduction surgery performed."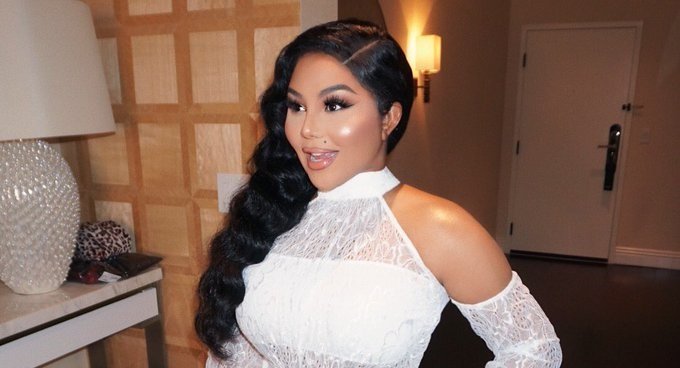 Source: Twitter / Lil' Kim
The Jawline?
Levine: "She could have had Botox injections under the jaw for a more chiseled look."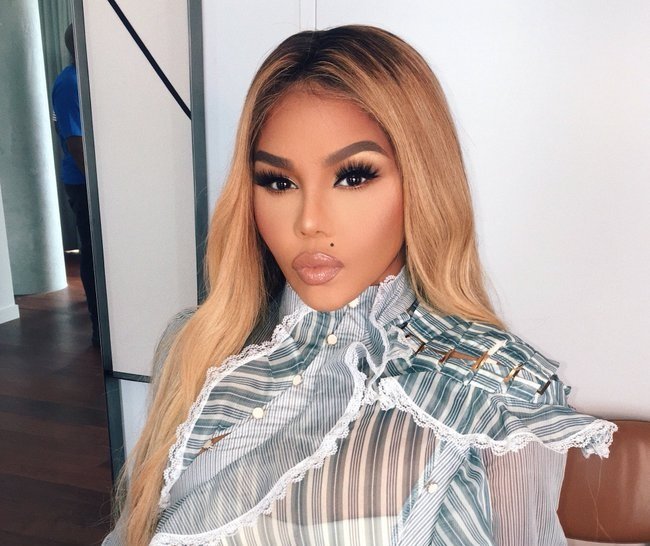 Source: Twitter / Lil' Kim
The Lips?
It is thought that Kim could have used injectable fillers to plump up her lips and even remove wrinkles.
However, both doctors agree that Photoshop may be at work as well. "I think the photos need to be taken with a grain of salt, as they could very well have been significantly Photoshopped, and her facial contours enhanced with makeup and contouring," stated Gabbay.
"It looks like a lot of Photoshop to me," said Levine about the rapper's infamous "white" photos. "When you look at earlier pictures… she couldn't have made these drastic changes in such a short amount of time," explained the surgeon. "The work on her jaw and eyes… could not have healed properly in time to snap these… selfies… I can't even see her ears in some of the pictures."
MRS. TRUMP, I PRESUME?
In 2018 one of Kim's photos caused a stir, not because of how she looked but who she looked like. Kim shared a photo where she was had a teal-colored wig and a black and white outfit with a matching hat. One fan commented, "I swear I thought that was Melania Trump but thought she looked waaayyyy too fly." Kim apparently saw the same thing because she replied, "That's funny because I said that 2 when I first saw it."
Please fill in your e-mail so we can share with you our top stories!