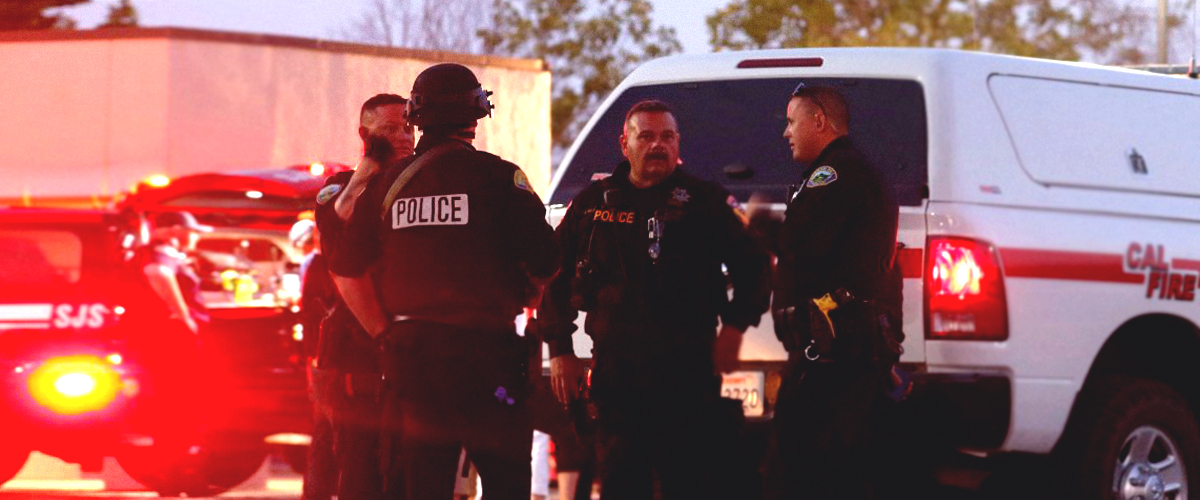 twitter.com/EastBayTimes
6-Year-Old Boy among Victims of California Garlic Festival Shooting
Steven Romero, 6, was among the casualties who passed away at the Gilroy Garlic Festival in California, where he attended with his mother and grandmother, who were both shot but survived.
At least three people died during the Gilroy Garlic Festival in Northern California on Sunday evening, including a six-year-old boy named Steven Romero -- a "happy" young boy who is "always wanting to have fun."
"There's nothing I really can do besides try to be with him until I can put him in his resting spot, wherever that is," said Steven's father, Alberto Romero, to NBC Bay Area.
The six-year-old, who just celebrated his birthday in Legoland last month, was with his mother and grandmother in the festival. Both were wounded having been twice shot on the hand and on the leg, respectively.
Steven's father, on the other hand, spent the day at home with his 9-year-old daughter upon hearing the news. The unfortunate incident left the father heartbroken after losing his innocent boy.
"My son had his whole life to live, and he was only 6. That's all I can say," added Alberto. "Hopefully they get the shooters."
Despite the festival's tight security equipped with metal detectors, armed men were able to breakthrough by cutting through a fence, thus skipping security measures. Candace Marquez shared her testimony of the incident while working in one of the booths.
"His gun was pointed to the ground, he was trying to put another clip in it, and then he started walking to the left, away from us, and he started shooting," Marquez said on "Good Morning America."
Another witness, chef Steve Janisch, was cleaning and packing up before hearing shots being fired. He tried to help those near him as the shooting occurred.
"I heard the shots, and got as many [of] as my guys, and got behind the shelter in the alley," he told ABC News. "I saw many people running in fear. Once we rounded everybody up out in the parking lot, we headed out in the direction of the authorities."
According to the City of Gilroy's statement, police were able to shoot and kill the suspect who had an assault-type rifle on hand. ABC News was told that authorities might have identified the man who was shot and died, yet believe another person may have been involved.
Over 15 people were injured during the shooting, authorities claim. Santa Clara Valley Medical Center and St. Louise Regional Hospital accommodated 11 patients with gunshot wounds.