Jason Momoa Gets a Surprise Party from His Friends before His 40th Birthday
Jason Momoa's 40th birthday hasn't arrived just yet, but his friends threw a surprise party anyway to celebrate ahead of the star's big day. They catered especially to their friend's unique tastes.
There was no shortage of original surprises at the exclusive event that Momoa's friends organized for him a week ahead of his 40th birthday. We're talking a cake made out of alcohol and a large bathtub in the living room. 
In addition to his closest friends, some fellow celebs were also present for the small function. The actor uploaded the video to YouTube of how it all came together after the fact. It can be found below.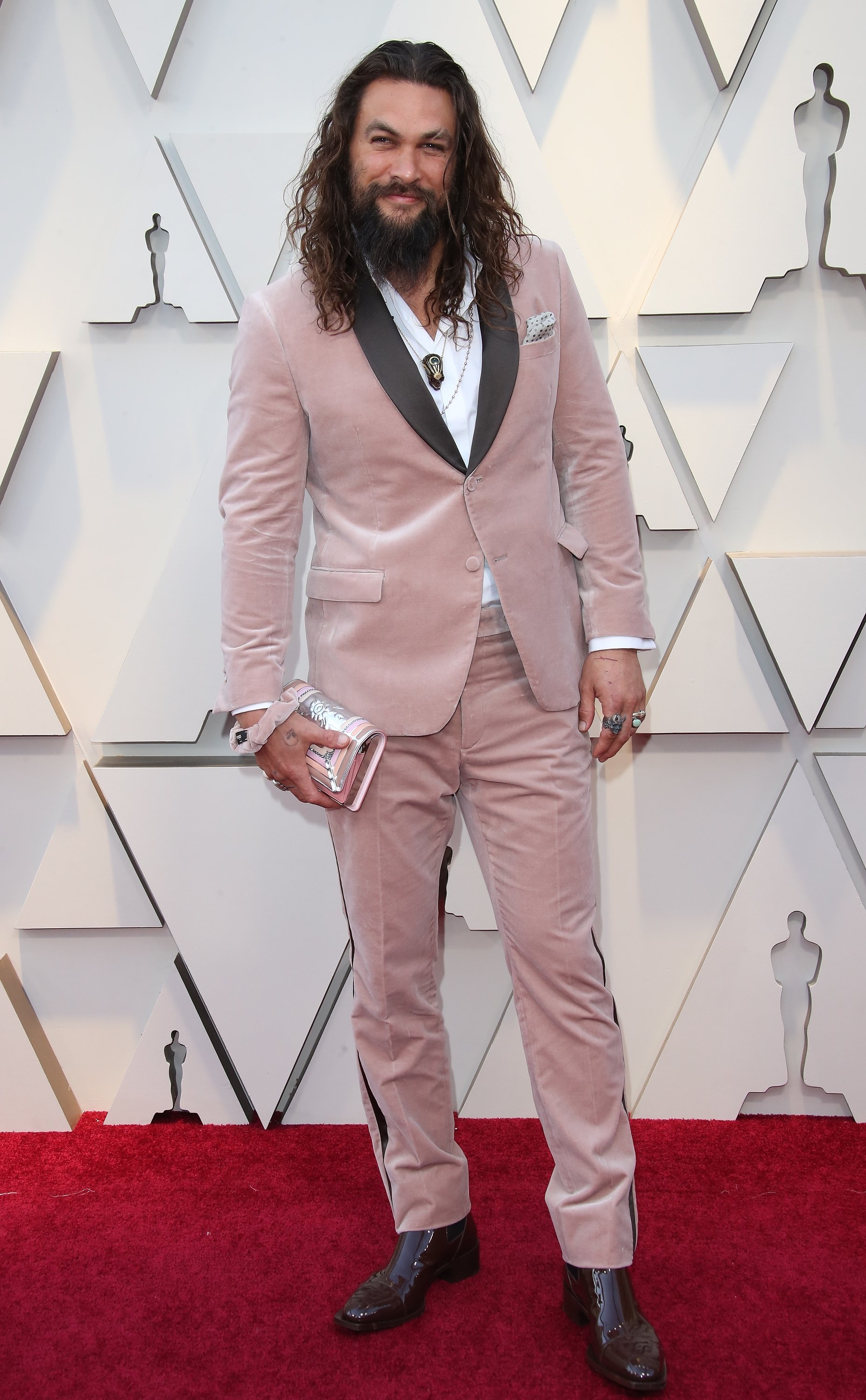 Momoa, 39, will turn 40 on August 1. This made it easier for his friends to surprise the star way ahead of the big day — and surprise him they did. The clip showed a portion of the preparations that went into the private party for the big guy.
Then, we see as Momoa enters a room full of people and drops a slew of curse words when everyone starts singing Happy Birthday to him. Eventually, the swearing gives way to cleaner conversation. 
He makes a video call to his wife Lisa Bonet and gives her a live look into what's going on at the party. At one point, we see the gorgeous Emilia Clarke, who starred in the hit show "Game of Thrones" as Momoa's wife in the first season. 
Ian Somerhalder is another celebrity that makes an appearance and shares a personalized message to Momoa at the very end of the video. So far, the clip has received over 200,000 views in just one day. 
A picture Clarke uploaded to Instagram of Momoa giving her a bear hug received even more likes since it was shared on Sunday. The second photo of the post featured Clarke laying in a huge white marble tub and smiling blissfully. 
"With you I feel 2 feet small. X 2 @prideofgypsies HAPPY FREAKING BIRTHDAY BABY! An oversized bath tub of happiness for another year of you," she captioned the post. The two have an adorable friendship that we hope lasts forever. 
Meanwhile, Momoa and his wife Bonet recently celebrated their daughter Lola's 12th birthday. The couple treated their kids to a private screening of the new "Lion King" film ahead of the big day. 
Momoa shared the outing to his social media and revealed that he cried "numerous [...] times" at the showing. He also showed off the new custom skateboards he gifted to his kids as well as their reactions.
It looks like Momoa's friends made his birthday as special as he made his daughter's. We sure hope the star enjoys turning 40 in a couple of days. We wish him a Happy Birthday in advance.