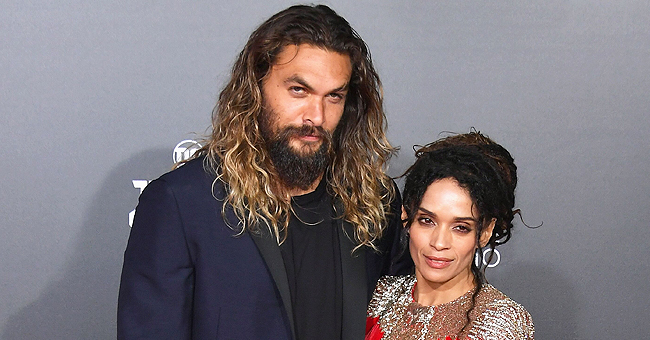 Getty Images
Lisa Bonet & Jason Momoa Celebrate Daughter's 12th Birthday with 'Lion King' Movie
Lisa Bonet and her husband, Jason Momoa, had the best time with their kids as they celebrated daughter Lola's 12th birthday with a private family screening of Disney's 2019 "Lion King." The Hollywood hunk also admitted to shedding tons of tears.
"The Lion King," which stars Beyoncé and Donald Glover, premiered on July 19 and the Momoa clan made sure to catch in on the action for Lola's birthday.
Along for the day of fun were Momoa, Bonet, Lola and their ten-year-old son, Nakoa-Wolf. The "Aquaman" star took to Instagram with photos from the family outing, including shots against a "Lion King" backdrop and another of Lola and Nakoa-Wolf in a screening room.
Still To Come: 'Our families are blended. I love her husband. ...It's beautiful, but it takes work.'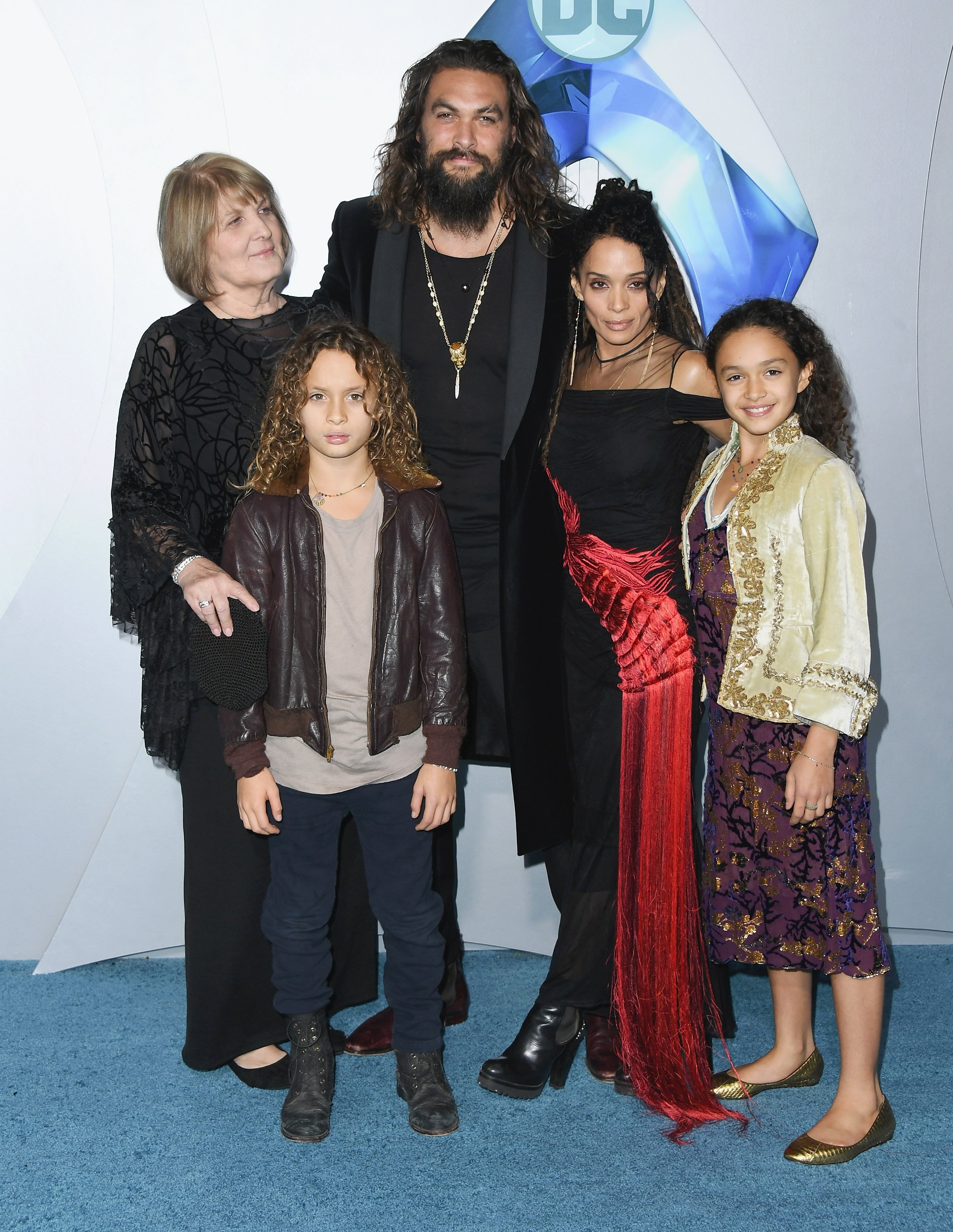 Jason Momoa, his mother Coni Momoa, Lisa Bonet & their kids, Lola and Nakoa-Wolf at the premiere of "Aquaman" in Hollywood, California on Dec. 12, 2018. | Photo: Getty Images
"HAPPY BIRTHDAY, MY LOVEE. I'm so thankful to be home with my ohana," Momoa wrote in the caption before thanking Disney and raving about the live-action animated film.
"Big mahalos to @disney @disneystudios for letting us have a party for our Lola Bear @lionking was amazing congrats to everyone who made this film. It was heart soul tears epic. Thanks for making me cry numerous of times in front of a bunch of children."
Before the family movie night, Momoa also surprised his kids with custom skateboards and made sure to document their excitement, as well as his, on Instagram.
Lola doesn't turn 12 until July 23, but the young lady looked pleased both at the "Lion King" screening and also with the skateboards. Her brother, Nakoa, turns 11, in December.
Momoa and Bonet, who have been dating since 2005, finally made their marriage official in October of 2017. The "Cosby" alum, 51, was previously married to famous rocker Lenny Kravitz, with whom she shares daughter Zoë, 30.
Lenny, 55, recently opened up about the great relationship he has with his ex-wife's new family and how they all get along well.
Speaking with UK publication "The Times," the "It Ain't Over 'til It's Over" singer said:
"We took the time so that we could become best friends again. Our families are blended. I love her husband -- he's like a brother to me -- and I love the kids."
"It's beautiful, but it takes work," Lenny added.
Late last month, the blended family came together for Zoë's wedding to her heartthrob, Karl Glusman, at Lenny's Paris home. Momoa and Lenny, who have matching rings, were reportedly spotted enjoying some champagne together at the wedding.
Straight off the family event, Momoa and Bonet then whisked their kids to Italy for a brief family vacation.
Happy birthday, Lola!
Please fill in your e-mail so we can share with you our top stories!