Lisa Bonet, Jason Momoa & Kids Go on Italy Vacation after Zoë Kravitz's Paris Wedding
Straight off her daughter Zoë Kravitz's Paris wedding, Lisa Bonet and her husband Jason Momoa have been exploring Italy with their kids, Lola and Nakoa-Wolf. The "Aquaman" star was even spotted going shirtless during their trip.
Bonet and Momoa have always been a sight to behold together, and it was no different on Monday, July 1, when the couple visited Venice, Italy, for some downtime.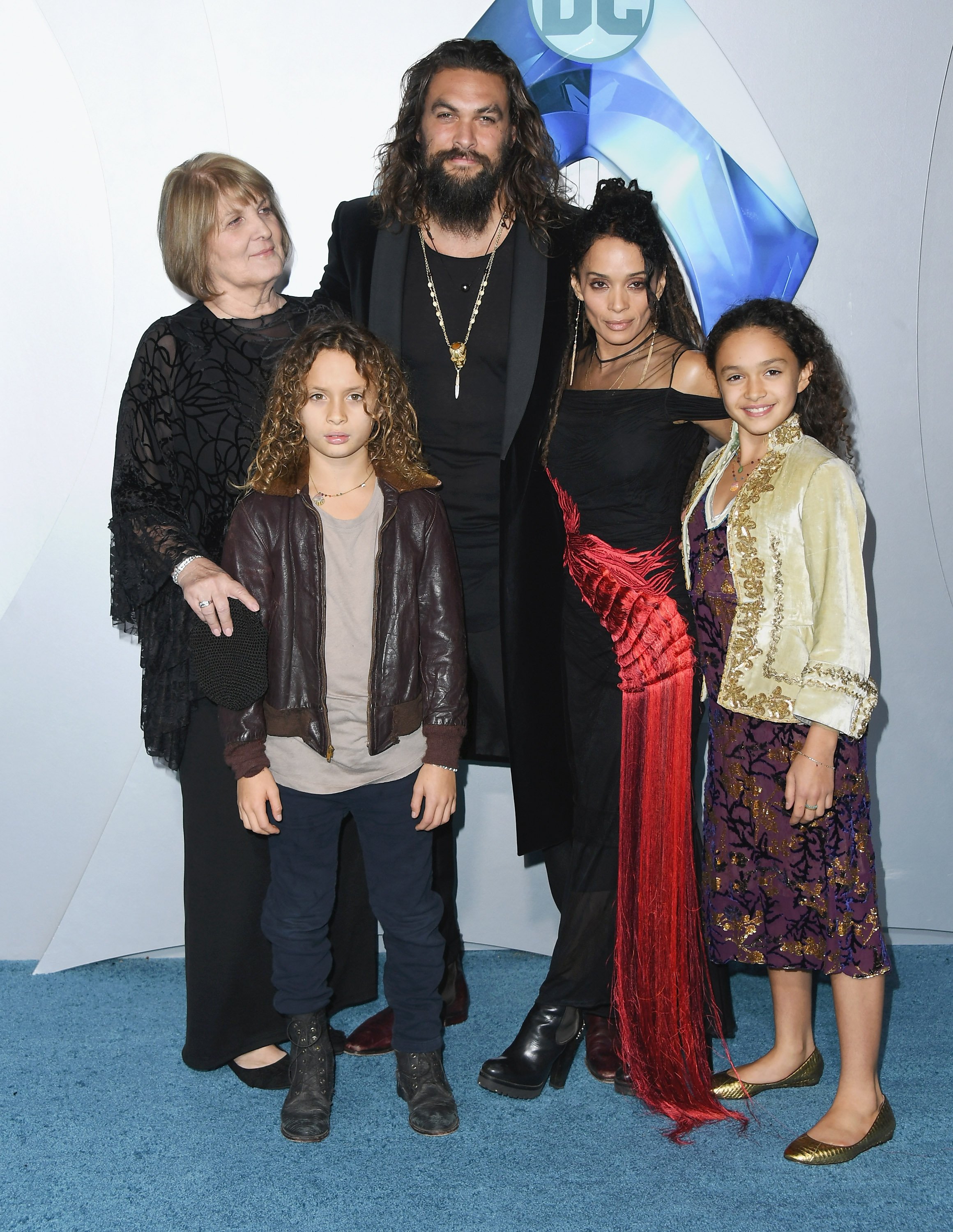 A COUPLE THAT MATCHES
Photos published by US Weekly show the "Cosby Show" alum in a black-and-white print maxi dress and Birkenstock sandals. She sported several bangles a pair of dark shades and piled her signature dreads under a tan fedora while slinging a black purse across one shoulder.
Momoa appeared to coordinate with his wife's ensemble in a pair of black-and-white striped pants, a pink shirt and matching Birkenstock sandals. The gorgeous couple reportedly took pictures and settled down for some sweets at the Gelateria Paolin, where Bonet was spotted reading the menu.
Jason Momoa and Lisa Bonet headed to Italy after Zoë Kravitz's wedding: https://t.co/W0ebiKbzx7

— Us Weekly (@usweekly) July 2, 2019
FAMILY FUN IN THE SUN
Bonet and the "Game of Thrones" hunk also seemed to take a stroll with their daughter Lola who wore a white floral top and flowy green skirt, and their son Nakoa-Wolf in a red t-shirt and pants.
On Tuesday, July 2, Bonet, 51, and Momoa, 39, continued their vacation by indulging in some poolside lounging.
The Hawaiian actor caused quite a stir with his shirtless bod on display while his long hair was left to roam free, per pictures published by the Daily Mail.
Lisa Bonet looks effortlessly chic as she joins husband Jason Momoa and kids in Venice https://t.co/O1JmCb6PXA

— Daily Mail Celebrity (@DailyMailCeleb) July 2, 2019
VACATION WARDROBE
Although Momoa recently shaved off his famous beard for the first time in seven years, he wasn't exactly clean-shaven as he roamed in nothing but a pair of black shorts before stopping for a fruit break. Later that day, the "Baywatch: Hawaii" star traded his shorts for baggy pants and a Hawaiian shirt as he got onto a boat.  
Bonet also came out for the summertime sun, but the actress was more covered in a red floral dress and the hat she had on a day before. She also sported dark shades as she sat for a drink at some point.
Jason Momoa is a dripping-wet Aquaman as he goes shirtless in Venice https://t.co/yJxdfTJrIx

— Daily Mail Celebrity (@DailyMailCeleb) July 3, 2019
A FAMILY WEDDING
On Saturday, June 29, the entire family was at the Paris home of Bonet's ex-husband Lenny Kravitz where their daughter Zoë said her "I dos" to Karl Glusman. Zoe and Karl have been legally married in the US since May.
Momoa and Lenny, 55, who have a close relationship, were reportedly seen enjoying some champagne together at the star-studded wedding. Zoë's "Big Little Lies" co-stars Nicole Kidman and Reese Witherspoon were there, as was her "Fantastic Beasts" co-star Eddie Redmayne.
JUST MARRIED: Congrats to #ZoeKravitz and husband #KarlGlusman on their wedding today! The two have been married for months, but had their official ceremony today at #LennyKravitz's Paris home. Proud dad, happy daughter. Link in bio or swipe up in Storie… https://t.co/mC4NjgbZ6q pic.twitter.com/WSyYzKgNiy

— YBF CHIC (@TheYBF) June 29, 2019
Bonet and Lenny were divorced in 1993 and in 2005, the "A Different World" alum started dating Momoa. They welcomed their daughter Lola in 2007 and son Nakoa-Wolf in December 2008 but were not officially married until October 2017.
Although Bonet and Momoa keep a low profile, they still manage to cause a stir at red carpet events and rare sightings.