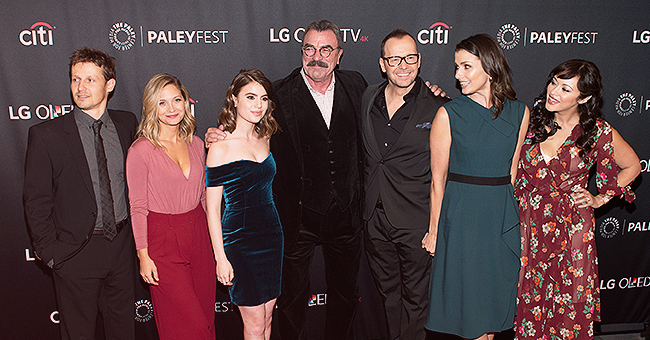 Getty Images
Bridget Moynahan Celebrates 10 Years on 'Blue Bloods' by Sharing a Photo with Donnie Wahlberg
The television actress took to social media to praise her co-actor on the occasion of their show reaching milestone 200 episodes.
48-year-old Bridget Moynahan celebrated the 10th anniversary of her show, "Blue Bloods" with a special tribute to her friend, actor Donnie Wahlberg.
She shared a snapshot of her and Wahlberg smiling at the camera on the sets of the show. In the photo, both Wahlberg and Moynahan are seen wearing headphones.
10 YEARS AND COUNTING
The actress captioned her post, "So happy to be playing with this guy for 10 years and 200 episodes!"
Her fans quickly took to the comments section to express their delight at the post. They also congratulated her on achieving the milestone.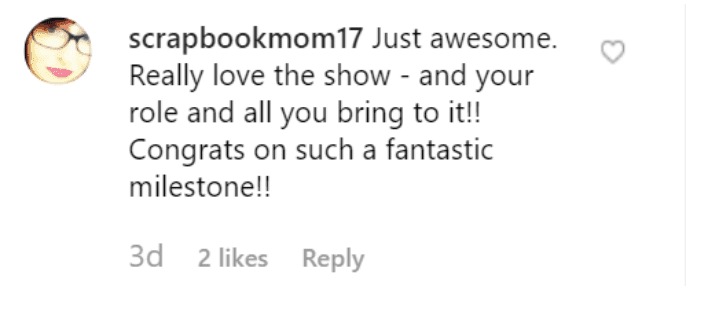 Fan's comment on Bridget Moynahan's post. | Source: Instagram/bridgetmoynahan
Besides confessing about how much they loved the show, a few of the fans also wished the show many more years of success. Several others wrote that they wanted the show to go on for 10 more years.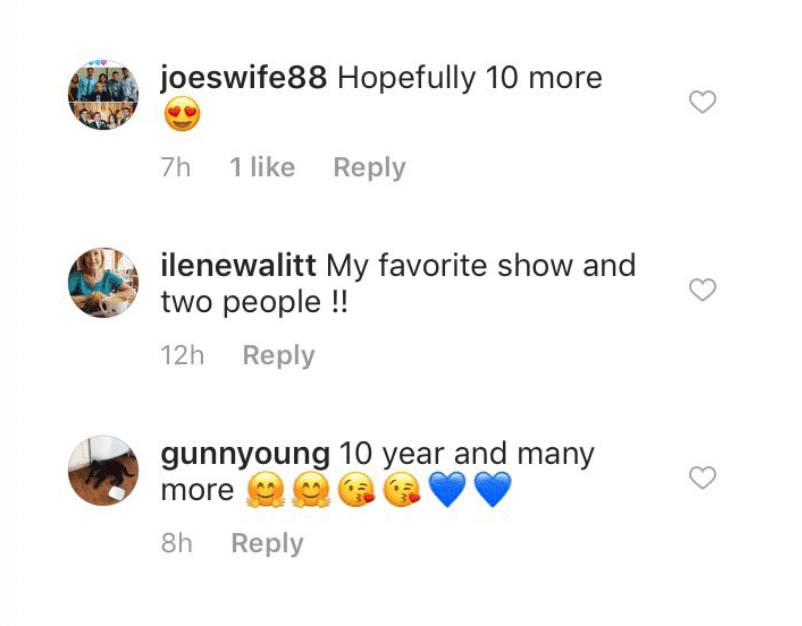 Fan's comment on Bridget Moynahan's post. | Source: Instagram/bridgetmoynahan
One fan called "Blue Bloods" a "good show" and expressed that Moynahan was a "great actress" and a "very beautiful woman."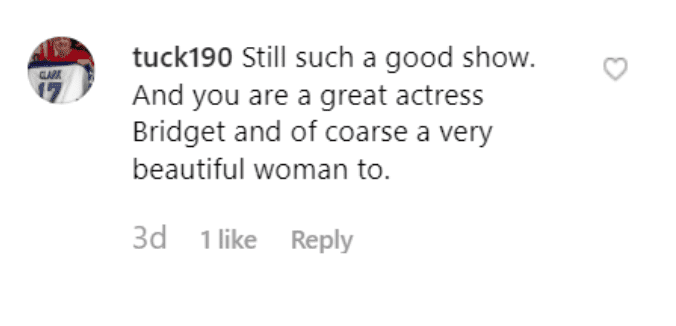 Fans' comment on Bridget Moynahan's post. | Source: Instagram/bridgetmoynahan
"HARD TO BELIEVE..."
Moynahan's post came only a few days after Wahlberg himself shared another snapshot from the set of the show to celebrate the filming of the 200th episode.
His photo captured a moment where several members of the Reagan family is sitting down for a family dinner.
In the caption to the post, Wahlberg admitted that it was "hard to believe" that they have been doing the show for so long.
He wrote, "Shooting Family Dinner Scene number 200 today on the set of [Blue Bloods]. Hard to believe we've been doing this for 10 seasons!"
WHEN WILL IT BE BACK?
The CBS drama completed its ninth season earlier this week on July 24. The show is all set to return about two months later on September 27 for its tenth season and 200th episode.
The popular TV drama is based on the Reagan family, who has its several generations working in law enforcement.
Wahlberg and Moynahan star alongside other beloved actors including Tom Selleck, Will Estes, Len Cariou, and Vanessa Ray on "Blue Bloods."
Besides making headlines with her amazing performance, Moynahan also received much media attention a few years back after opening up about her secret wedding.
Please fill in your e-mail so we can share with you our top stories!