Sarah Ferguson Shoots down Rumors about Princess Eugenie Being Pregnant
Sarah Ferguson shuts down rumors about her daughter, Princess Eugenie's, pregnancy: "No, she's not pregnant!"
Rumor has it that Princess Eugenie is expecting a baby, and although her mother, Sarah Ferguson would be an "excellent" grandmother, the rumors, she said, remain rumors for now.
Over the weekend, a celebration in Massachusetts took place, where Ferguson was in attendance.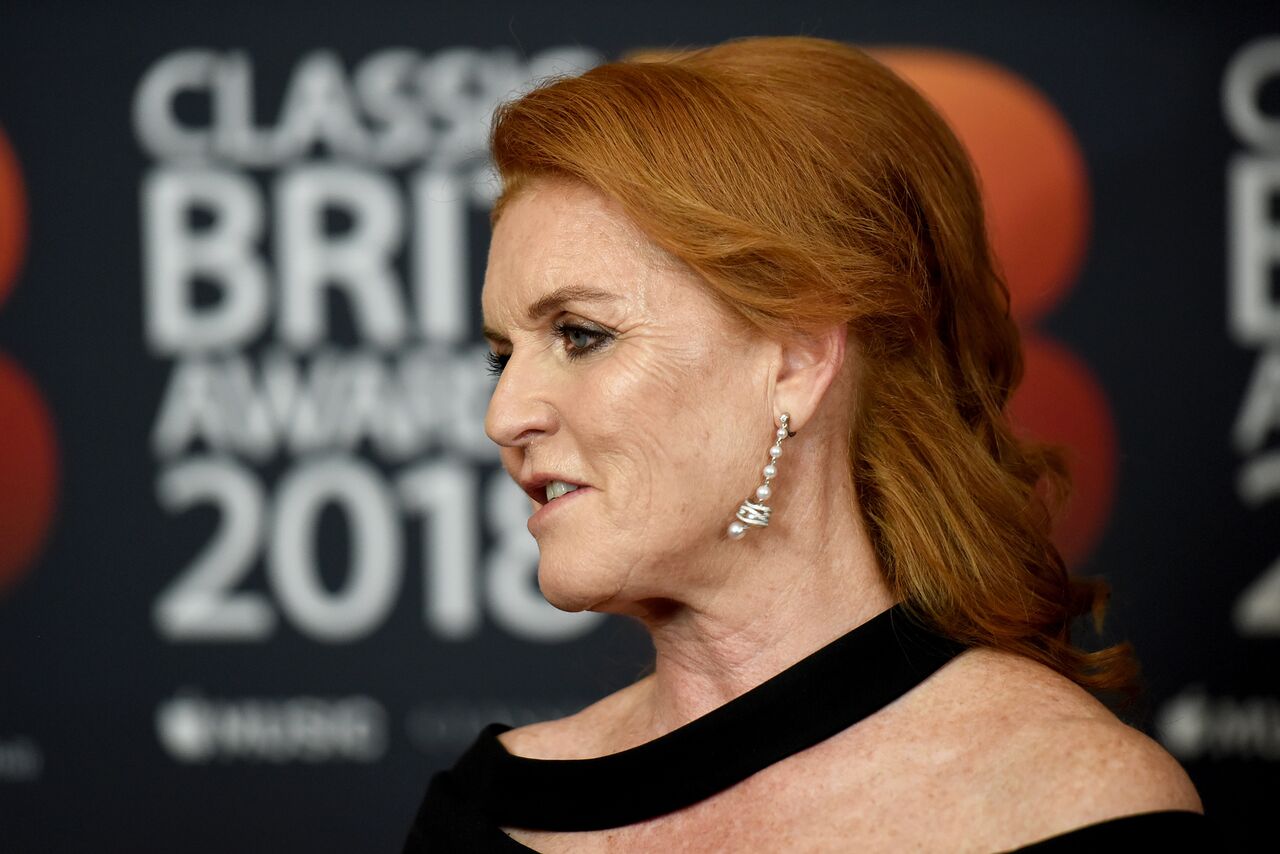 'SHE'S NOT PREGNANT'
The former royal utilized the press-filled event to address speculations of her daughter's pregnancy with her new husband, Jack Brooksbank. In a video recorded by Dailybreak's Kelly Lynch, Ferguson said:
"What else can I tell you? No, she's not pregnant! I'm just going through what the journalists say, and they're all here, so I just thought I'd fill it in."
A royal update from Fergie herself. pic.twitter.com/y9DoEiYLrU

— Kelly Lynch (@HRH_KLynch) July 28, 2019
A ROYAL WEDDING
Eugenie and Brooksbank are yet to be parents after tying the knot in October of last year. The two were married at St. George's Chapel surrounded the royal family, friends, and a whole lot of celebrities, including Kate Moss, Cara Delevingne, Demi Moore, Naomi Campbell, and Ellie Goulding, among many others.
Although their marriage didn't work out, the two remained friends and co-parented their two daughters.
Siblings of both the bride and groom stood as the maid of honor and best man. The reception followed at St. George's Hall, which was hosted by the Queen. Of course, the bride's parents were also in attendance, having been on good terms since their divorce.
33rd ANNIVERSARY
Last week, Eugenie celebrated her parents' wedding anniversary despite 23 years being separated. She shared a post on Instagram, which included photos of Prince Andrew and Ferguson's wedding. 
"I'm a day late but I wanted to celebrate my parents getting married 33 years ago," she captioned the post. "Thank you for always being the best of friends and bringing us up together."
Although their marriage didn't work out, the two remained friends and co-parented their two daughters. They even live together at the Royal Lodge in Windsor and call themselves "the happiest divorced couple in the world."