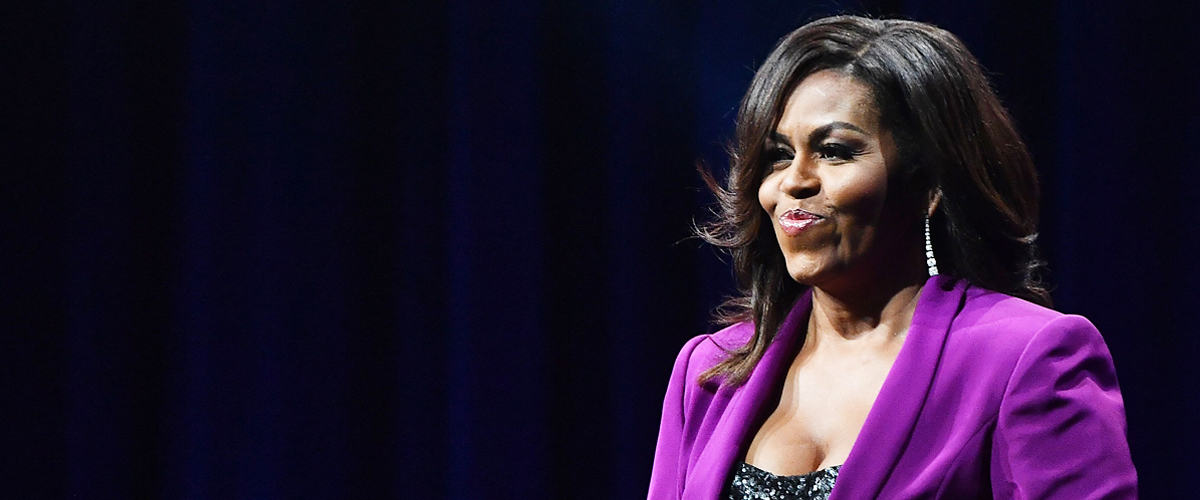 Getty images
Michelle Obama Pays Tribute to Mother Marian Shields Robinson on 82nd Birthday with a Throwback Photo
Former First Lady Michelle Obama celebrated her mother's birthday on Monday by taking to Instagram. Obama added a throwback image of her mother and included a touching caption.
Michelle Obama recently celebrated her mother Marian Shields Robinson's 82nd birthday with a sweet post on social media. She included a photo of her mother when she was a much younger woman.
The resemblance between the two women was quite obvious. The former first lady included a lengthy birthday message to her mother.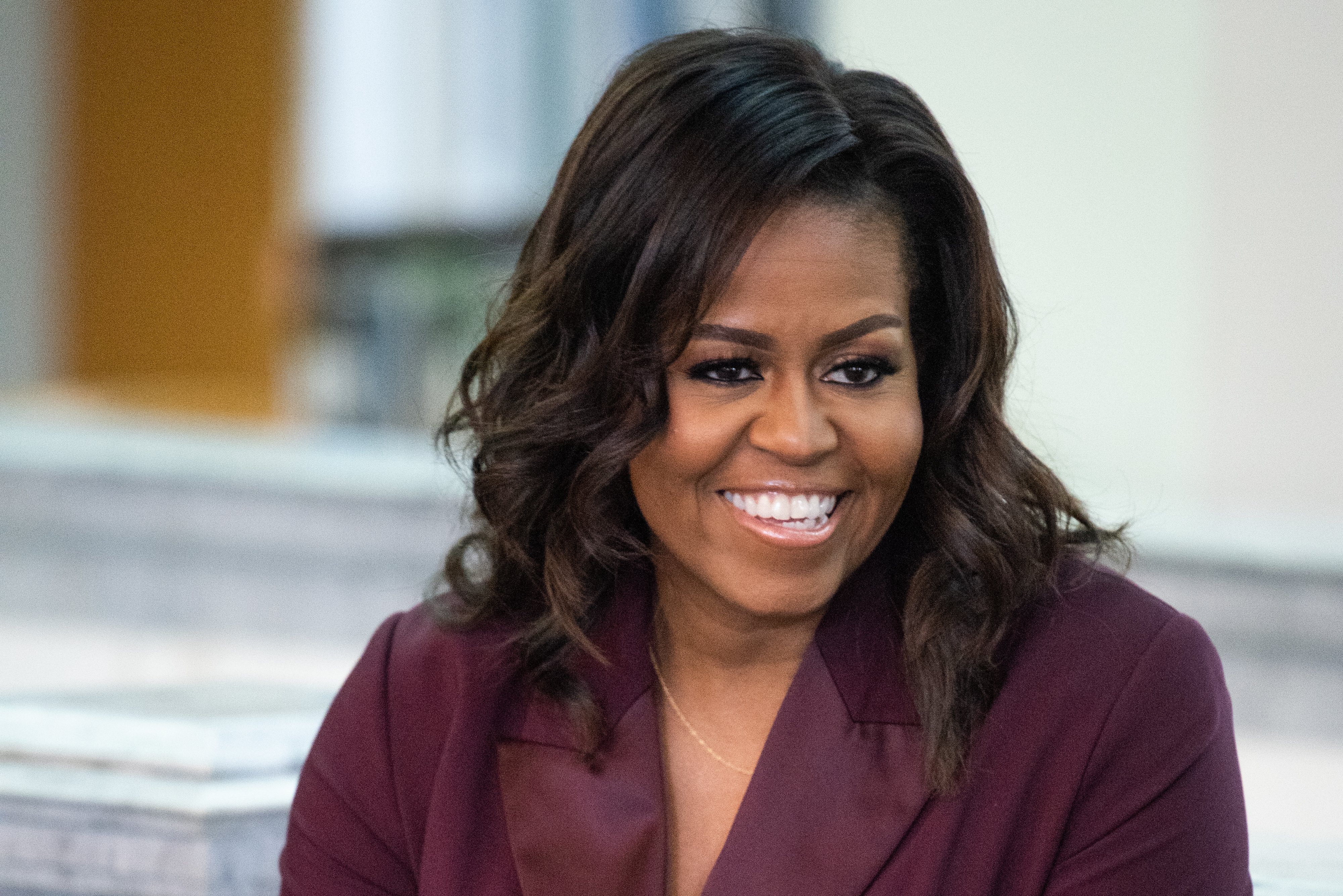 Michelle Obama | Photo: Getty Images
Obama started her post writing:
"Whenever I see this picture, and the look in my mother's eyes, I wonder if she has any idea what's coming in the decades ahead: Real love and real loss, children and grandchildren who'd keep her on her toes, a wild ride to places she'd only read about or seen on television."
Former President Barack Obama's wife added that she also saw "something else in those eyes." The same thing that "guided" her daily from the day she was born.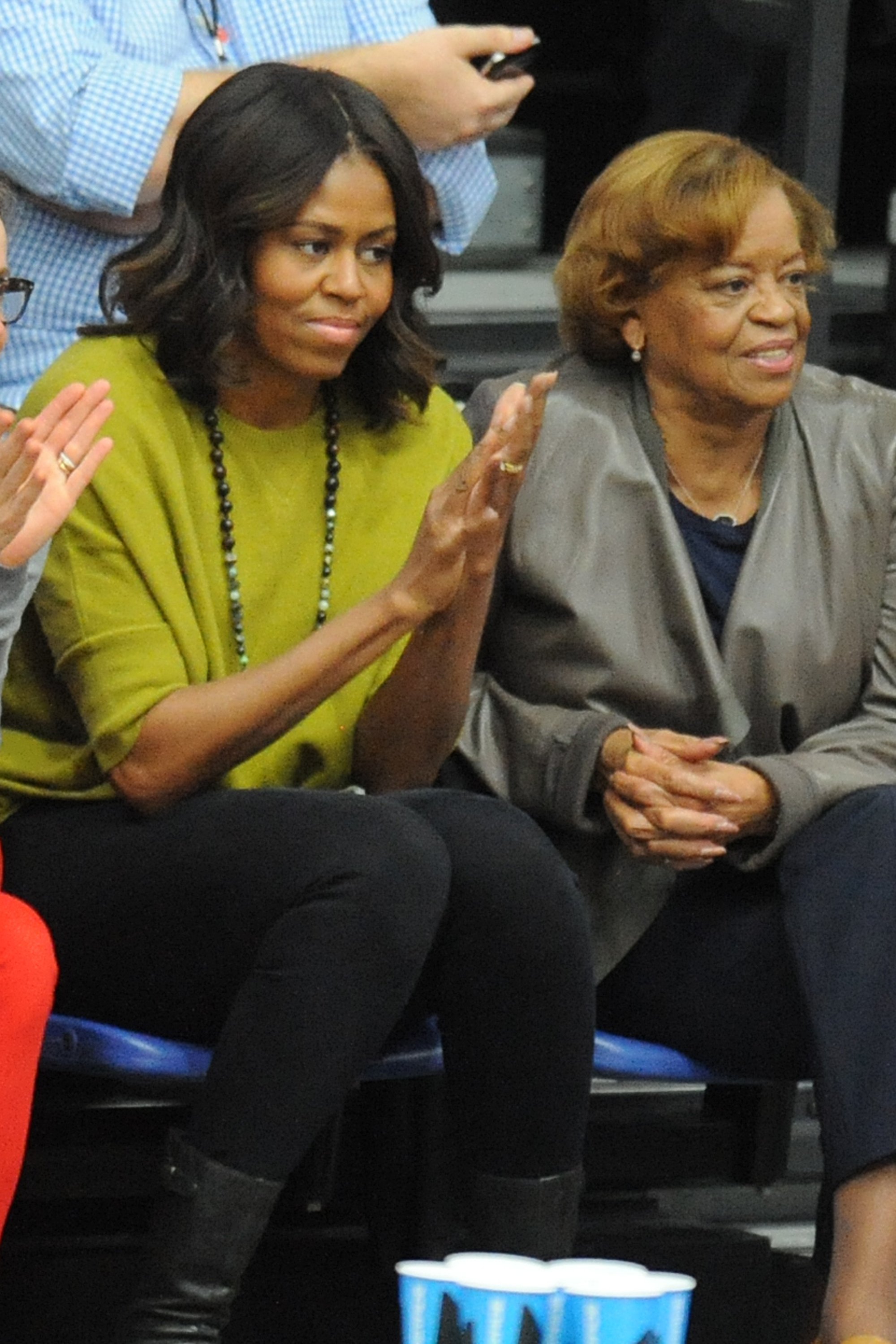 Michelle Obama and Marian Shields Robinson | Photo: Getty Images
The former first lady credited her mother's "unflappable belief that whatever came her way, she'd manage it." Obama believed that Robinson being able to "manage" whatever came meant that they too would be able to.
She ended her message by writing: "Happy birthday, Mom. I love you!" Obama and her husband share to daughters Sasha, 21 and Malia, 18.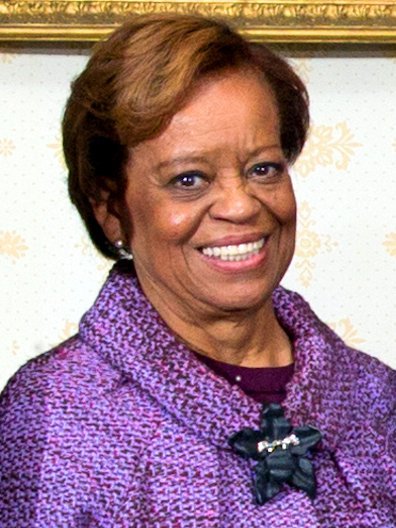 Marian Shields Robinson posing for a group photo at the White House on Inauguration Day on January 20, 2013 | Photo: Wikipedia/Pete Souza
For the September issue of British Vogue, the former first lady opened up about being a parent to Duchess Meghan. The Royal guest-edited the publication with the magazine's Editor-in-Chief Edward Enninful.
According to Meghan's letter, the pair discussed the issue "over a casual lunch of chicken tacos and my ever-burgeoning bump." The Royal shared that Obama revealed to her what she had learned from motherhood.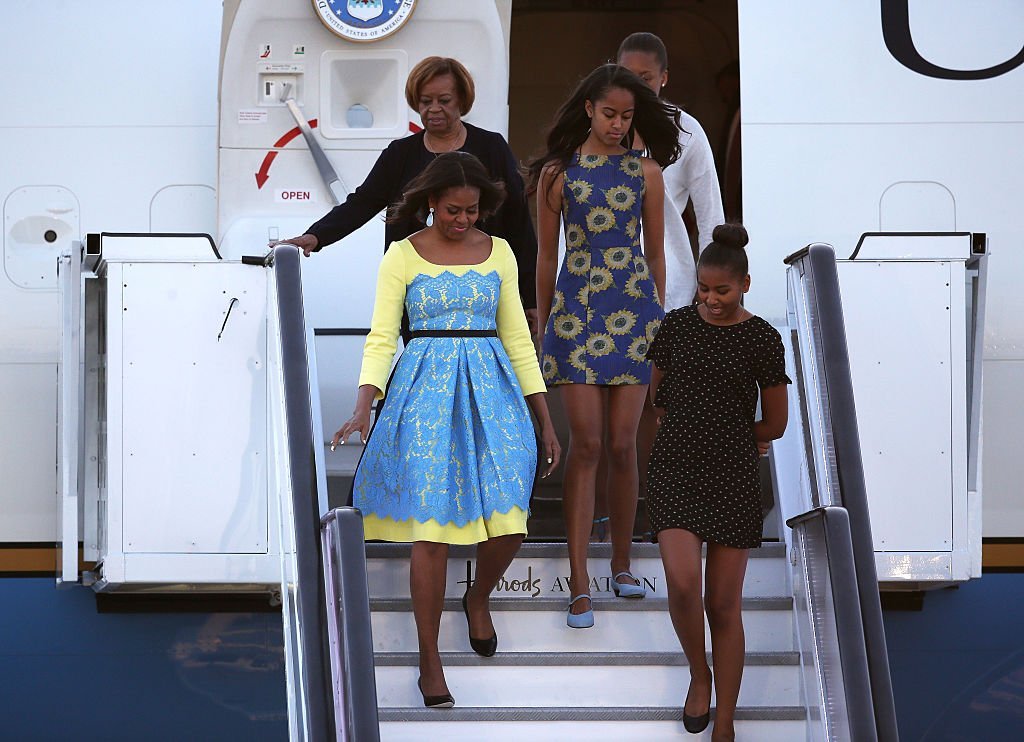 Michelle, Sasha, and Malia Obama with Marian Shields Robinson | Photo: Getty Images
She also gave Meghan and Prince Harry some parental advice as they're new parents to baby Archie Harrison, their first child. The former first lady confessed that when her daughters were newborns, she and her husband would spend "hours just watching them sleep."
The couple "loved" listening "to the little sounds they'd make." However, Obama admitted that the early stages of parenthood were exhausting but that there was "something so magical about having a baby in the house."
Robinson was born in Chicago in 1937 to Purnell Nathaniel Shields – a house painter – and his wife Rebecca Jumper, a licensed practical nurse.
She married Fraser Robinson III on October 27, 1960, and they had two children together, a son Craig and a daughter Michelle LaVaughn, who was named after Fraser's mother.
Please fill in your e-mail so we can share with you our top stories!