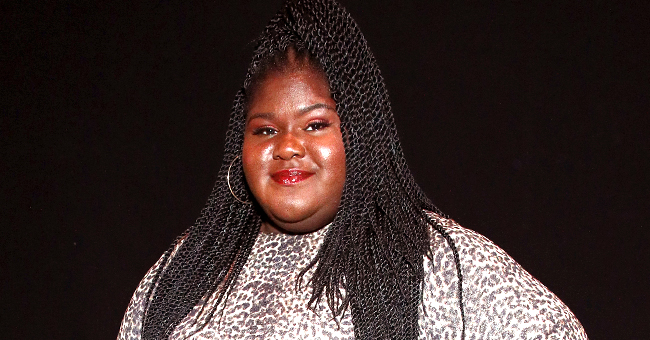 Getty images
Gabby Sidibe Flaunts Slimmer Legs in Colorful Mini Dress after Weight Loss
Actress Gabourey Sidibe shows off her slimmer curves after revealing the secret of her weight loss.
Fans are amazed by the incredible transformation Gabby Sidibe has gone through in the last two years, and the actress has opened up about what brought about her weight loss, and what prompted her to change her life.
The actress, who once suffered from obesity is looking fabulous, and even more importantly, she feels great.
"I have been struggling with weight my entire life. I realize that as long as I have a body, it will be a struggle." Gabby Sidibe
GABBY SIDIBE SHOWS OFF HER LEGS
The star of "Precious" shared a photo on Instagram of herself and a friend, in which Gabby wears a short dress that shows off her much slimmer legs.
Gabby wore an orange and yellow Ankara print dress and had her hair styled in braids, partly caught up in a partial ponytail.
GABBY SIDIBE'S WEIGHT WAS AFFECTING HER HEALTH
After struggling with her weight all her life, Gabby finally decided to take a stand when she was diagnosed with Type 2 diabetes.
"I just didn't want to worry. I truly didn't want to worry about all the effects that go along with diabetes. I genuinely (would) worry all the time about losing my toes," she said.
Gabby has been very frank about sharing her issues with her weight, and body image which has led to anxiety and depression.
GABBY SIDIBE'S WEIGHT LOSS SURGERY
To tackle her weight gain once and for all, Gabourey had laparoscopic bariatric surgery, a procedure which restricts the amount of food the stomach can hold and results in a rapid and significant weight loss.
A COMPLETE CHANGE OF LIFESTYLE
For Gabby, the surgery was only the beginning. She works out and eats a healthy diet, and admits she feels better than ever.
Gabby, who has more than proven her massive acting talent had also realized that her weight was putting some roles out of her reach. Now, slimmer and healthier than ever, she is working harder than ever.
Her ultimate goal? To be recognized for her talent, not her body.
GABBY SIDIBE SHARES PHOTO COLLAGE THAT HAS FANS STUNNED
Gabby Sidibe amazed her fans by sharing a photo collage on Instagram that shows her from age 11 to 36.
The collage consists of three side-by-side photos of Gabby, and it shows that her pretty face hasn't changed, only become slimmer and lovelier in recent years.
Gabby has been very frank about sharing her issues with her weight, and body image which has led to anxiety and depression. She's come a long way since then and is looking slimmer and happier than ever.
Please fill in your e-mail so we can share with you our top stories!