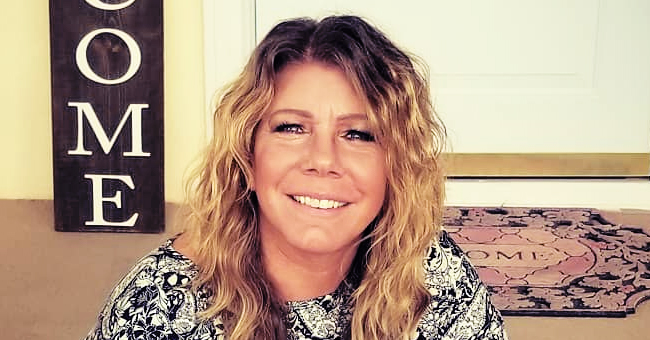 Instagram.com/lularoemeribrown
Meri Brown of 'Sister Wives' Pays Tribute to Daughter Mariah on Her 24th Birthday
Meri Brown paid tribute to her daughter as she turned twenty-four. The author and reality television show star posted a sweet message for the beautiful Mariah Brown on her Instagram page.
Meri Brown showed her "mother love" side when she posted an adorable birthday tribute to her daughter, Mariah on Instagram.
Mariah turned 24 on July 29, and her loving mom made the day extra special with the cute post, which described how much she (Mariah) meant to her.
MERI'S LOVING TRIBUTE
Meri's picture showed her and Mariah all smiles as they stared at the camera. The caption following the picture was one filled with love, pride, and gratitude.
In the caption, the proud mom described Mariah's birth as the best moment of her life. She went further to say that Mariah's coming made her feel love only a mother could feel and she has loved watching her grow into an amazing and wonderful person.
Meri continued her post by saying that words were not enough to explain how much she loved her daughter before going on to thank Mariah for being an awesome person. Meri ended her post by wishing the 24-year-old a happy birthday and again professed her love to her.
Commenters on the post wished Mariah a happy birthday, and also wished the two women well. Some commenters, however, couldn't help but ask Meri questions about Kody and the "Sister Wives."
MERI BREAKS OUT FROM "SISTER WIVES"
Meri had been a part of TLC's hit reality television show, Sister Wives which began airing since 2010. The show is based on the lives of the polygamist Brown family, with its head, Kody Brown, and four wives, Robyn, Christine, Janelle, and Meri.
Meri Brown was somewhat different from the other wives in the show and has now broken out from them. Meri had many reasons for wanting to break away, ranging from the divorce with Kody so that he could marry Robyn, to other issues such as jealousy, loneliness, and acceptance of her daughter, Mariah's sexuality.
FANS WANT MERI TO START A NEW LIFE
Meri's fans have for long wanted the star to break away from Kody and the Sister Wives, and those fans would be gladdened with the news that she is divorcing the polygamist.
Meri has long been plagued with negativity and hurt, and the divorce with Kody to allow him legally marry Robyn was too hard to bear. But in recent episodes of the show, she admitted to trying out online dating, though she ended up being duped.
That revelation seemed to validate her fans' belief that she may have been seeing other men, which is what they want, as they feel she deserves a new life.
She also posted a series of pictures on her Instagram, which showed her with men, sparking further rumors of her seeing other men.
The photos were posted at the time her relationship with Kody was strained, thus prompting many to believe she didn't want it to continue.
It would be interesting to see what Meri would do next now that she has legally divorced Kody.
Please fill in your e-mail so we can share with you our top stories!