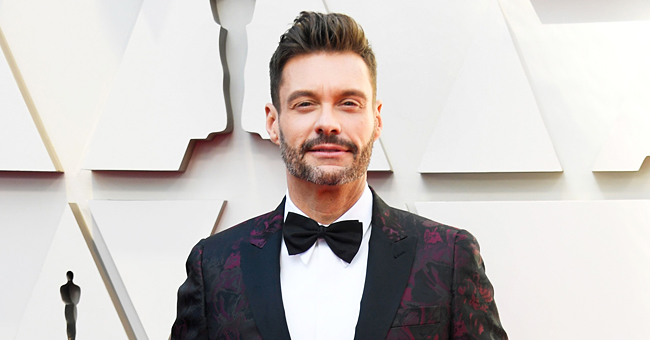 Getty Images
Ryan Seacrest Shares Pictures Taken with Parents on His Father's Birthday
Ryan Seacrest recently took to his official Instagram page to share a few adorable photos with his parents, which were taken in celebration of his father's birthday.
The television host seemed to have had an amazing time when they went out to dinner and couldn't help but show his millions of fans and followers his favorite fondue partner.
In one of the pictures, Ryan can be seen posing with his father, Gary Lee Seacrest, while holding a slice of cooked meat in comparison to the raw piece being held by his father.
A HAPPY FAMILY
In the second photo, Ryan and Gary Lee are smiling at the camera with Constance Marie Zullinger, Ryan's mother, between them grabbing them by the shoulders.
This was the third time the 44-year-old has taken to social media to post a tribute to the man who raised him in a few weeks. Back in June, Ryan also shared a very rare photo of himself and his father.
In the snap, which seems to have been taken in the late 80s or early 90s, the duo can be seen staring happily at the camera while wearing matching Peachtree t-shirts.
For Father's Day, Ryan posted two pictures with Gary Lee, where both can be spotted wearing fancy suits. The caption read: "The man who taught me the importance of a well-tailored suit, among many other things."
TWO OF AMERICA'S FAVORITES
Marie and Gary Lee have plenty of reasons to be proud of their son, as he is currently one of the most well-known faces on American television. Along with Kelly Ripa, he hosts the popular show "Live with Kelly and Ryan.
Earlier this month, the fun pair celebrated the Fourth of July by dressing up very casually and posing together on top of a giant inflatable flamingo.
Although serious at times, the pair is famous for their good friendship and the great amount of fun they have filming the show, which is why it is so entertaining to watch them on a daily basis.
Please fill in your e-mail so we can share with you our top stories!