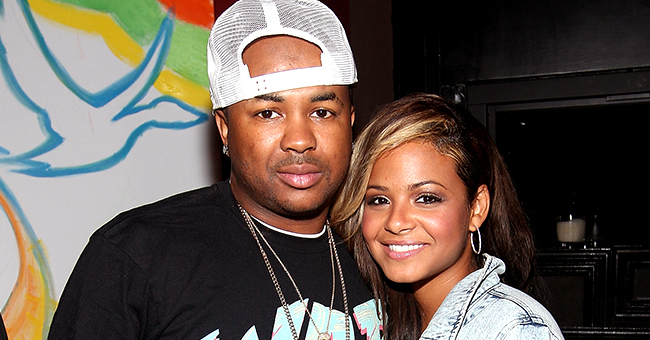 Getty Images
Christina Milian's Ex The-Dream Pens Heartfelt Letter Following Her Pregnancy News
Christina Milian and her boyfriend Matt Pokora recently announced that they are expecting their first child together, and everyone, including her ex-husband The-Dream, has been congratulating the expectant couple.
The 41-year-old singer-songwriter-producer posted a photo on Instagram dedicated to Christina and Matt, highlighting the love she's found through her new boyfriend which will ultimately be reflected in the life of their unborn child.
"I'm Delighted to wait the arrival and Welcome the Beautiful Being that's on the way for @christinamilian and @mattpokora. What most may not know is I've asked for this moment to be Realized more than I can count. I have also made my best efforts at making sure whoever was in your life loved You and Adored You! I've Said if it's Love do not hide it in the Dark let it inspire us in the light. I am so happy for You Tina most of all. "
Admiration for his Ex
Despite ending their relationship, The Dream still loves and respects Christina dearly, and that reflects in the way she speaks about her. Aside from wishing her all the love and happiness, she asked her never to let anyone come between her happiness.
"Beyond this Business there is a common love that sometimes get left behind. A child itself can not Will that love but two people who love each other can will that love into a child. I told you recently and asked what are you waiting for. I'm glad the wait is over! This time around Make sure no one comes in between your happiness and will to love and be loved! Love who you want and how you want!"
From One Man to Another
Aside from addressing Tina, he also made sure to speak to Matt, whom he reveals he spoke to about his relationship with Miliana.
"@mattpokora I believe in you based off of our convo she has the Right human being to stand beside. Sending You much Love and Joy! You both should be Elated and do not dismiss a moment of this journey it goes by at light speed it seems! from @Thekingdream and @MrsNashxo we send you Infinite Love"
Christina's Past
Christina Milian and The-Dream were married from 2009 to 2011, and together share a daughter named Violent Madison-Nash.
Milian brought up their daughter as a single mother, and the little girl bears a striking resemblance with her mom and grandmother, who both look like her siblings because of how young they look.
Now, Violent is about to have another sibling, and this time, a father to look after both of them as they try to begin life as a blended family.
Please fill in your e-mail so we can share with you our top stories!