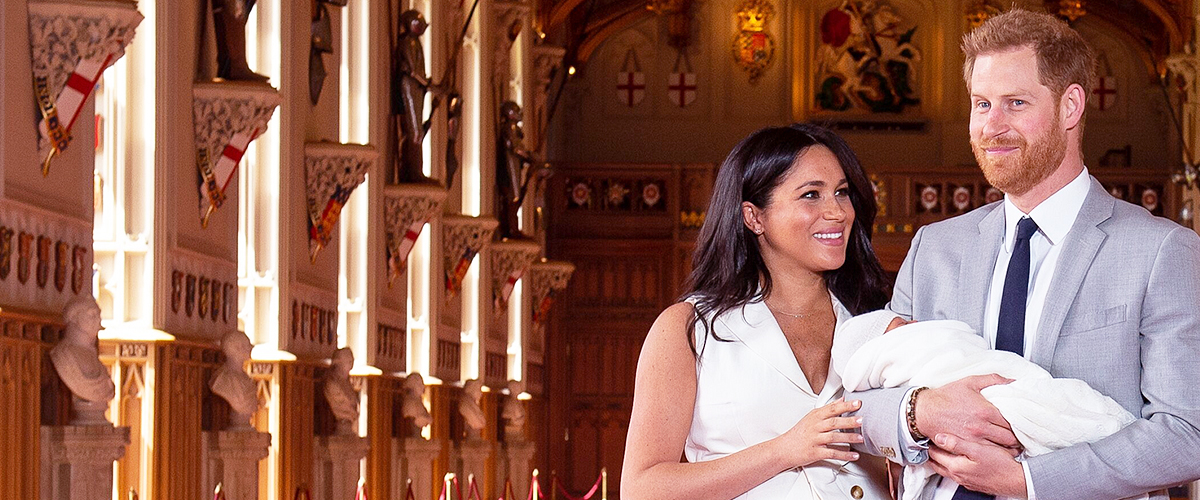 Getty Images
Prince Harry Confided to Dr Jane Goodall He Wants 'Maximum' Two Kids with Meghan Markle
For the September issue of British Vogue, Prince Harry got to meet and interview conservationist, Dr. Jane Goodall. He confessed to her the number of children he wished to have with his wife.
Prince Harry, 34, had the pleasure of interviewing Dr. Jane Goodall, 85, for British Vogue's "Forces for Change" issue that his wife, Duchess Meghan, 37, got to guest-edit. The Duchess worked with the magazine's Editor-in-Chief Edward Enninful to produce the publication.
While speaking to Goodall, Harry's conversation with her centered on preserving the world for the next generation. The prince lamented that human beings appeared to be the only species that thought the earth belonged only to them.
The primatologist agreed noting that human beings would probably continue fighting over resources until something changed for us. Harry admitted that the "terrifying" state of the world was probably amplified for him since the birth of his only child Archie Harrison in May.
"When you bring a child into the world, you have to worry about the future."
The conservationist agreed yet again noting that having a child did make things "different." Harry admitted that he viewed nature differently now since having a son and "even before having a child and hoping to have children…"
Goodall interrupted him with a laugh saying: "Not too many!" Leading the Royal to confess that he was only willing to have, "Two, maximum!"
He added that he always felt the earth was "borrowed." Harry continued: "And, surely, being as intelligent as we all are, or as evolved as we all are supposed to be, we should be able to leave something better behind for the next generation."
Before Meghan got pregnant, Harry had shared that he didn't want his family to be too large. Goodall revealed that she wasn't surprised that Harry's view about the earth had intensified since he had a child.
She explained:
"When you bring a child into the world, you have to worry about the future. If we don't make a change, we don't have a future. It's as simple as that."
When she visited the Royal couple at their Frogmore Cottage home in June she got to meet little Archie. Describing him to reporters she said: "He's very cute and very gentle."
Having Goodall in her home must've been a great treat for Meghan who confessed that she was a "lifelong" fan of hers. The conservationist revealed that the Duchess told her she'd "followed" and "worshipped" her throughout her life.
She visited Windsor Castle on Tuesday where she and Harry discussed their "Roots and Shoots" project which promotes conservation. Harry had asked to meet with her last year.
Goodall is famous for her work with chimpanzees in Tanzania.
Please fill in your e-mail so we can share with you our top stories!