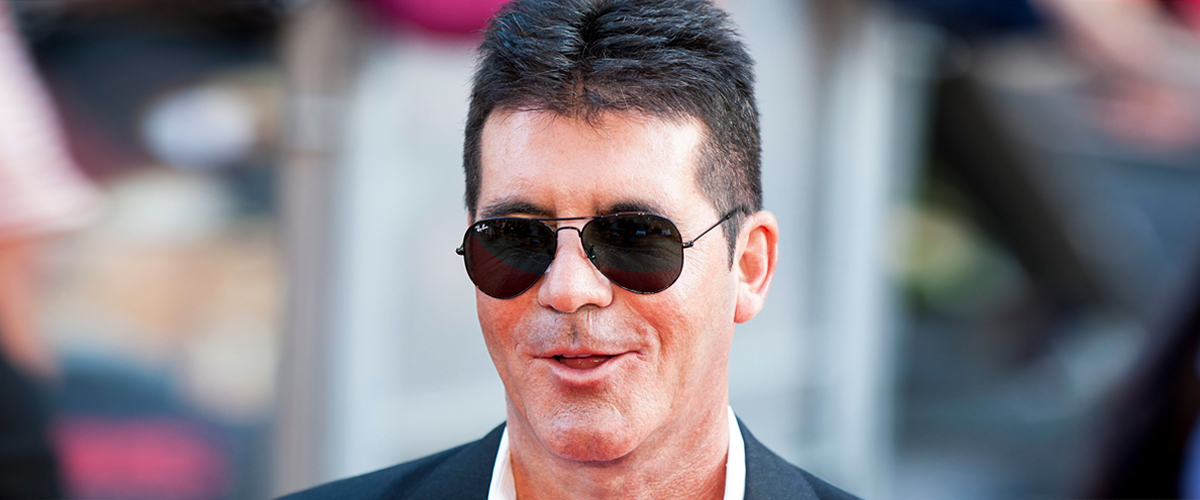 Getty Images
Simon Cowell Looks Fantastic Smiling at Photographers after Losing 20Ibs of Weight
Simon Cowell lost a whopping 20 lbs while taking a break from "Britain's Got Talent," and he looks good with his new fit look.
Simon Cowell is off to great beginnings, now that he's almost 60, starting with a new health and fitness regimen that shed 20 lbs from his body. The famous talent judge noticeably looks slimmer as he was spotted on Tuesday.
Cowell entered the back of a black car where he sat beside his girlfriend, Lauren Silverman. He wore a simple black v-neck shirt and his perfectly tanned skin complimented his new physique.
Seemingly in a good mood, the music mogul flashed a smile at the cameras before sipping on a low-calorie drink and driving off.
The 59-year-old ventured to a vegan lifestyle, which can be credited for his weight loss, after experiencing a health scare in October 2017. His low blood pressure caused him to faint while going down the stairs of his home.
"I went to see this guy who's very well-known. And he said to me, after doing some blood work, 'You can't have red meat, dairy, sugar, bread, or gluten," Cowell shared.
The judge also credits his five-year-old son, Eric, and his mother, Silverman, for being his motivation to stay healthy. So far, he has cut down his alcohol and cigarettes to accompany his diet.
However, there's more Cowell has in mind than getting fit and healthy. The Daily Mail reported that the soon-to-be birthday boy plans to take things up a notch by winning an Oscar award, which to be honest, isn't beyond his reach.
"Simon has talked openly about wanting to win an Oscar," a source said. "He's looking at music-related film projects because they are all the rage now after the success of 'Bohemian Rhapsody' and the 'Elton John' biopic."
The "X Factor" judge was behind the fame and success of two talents who transformed into world-renowned artists under his wing: Susan Boyle and One Direction.
Cowell clearly has an eye for talent and is determined to reach his goals.
Please fill in your e-mail so we can share with you our top stories!