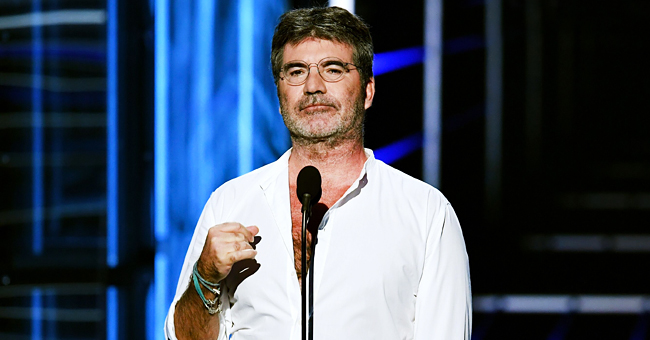 Getty Images
Daily Mail: Simon Cowell 'Has Talked Openly about Wanting to Win an Oscar,' According to Sources

Simon Cowell reportedly shared his ambition as his 60th birthday approaches: "He's looking at music-related film projects."
Through the years, Simon Cowell made a name for himself as one of the judges in talent competition shows in both Britain and America. Now, as he turns 60, Cowell plans to take it up a notch by aiming for an Oscar award.
"Simon has talked openly about wanting to win an Oscar," a source said. "He's looking at music-related film projects because they are all the rage now after the success of 'Bohemian Rhapsody' and the Elton John biopic."
AN EYE FOR TALENT
The 59-year-old music guru has a fighting chance in making his dream come to life, seeing as how he was the man behind two successful transformations: world-renowned singer Susan Boyle and pop sensation One Direction.
Not only does Cowell have an eye for seeing raw talent, but also does he have determination for doing what he sets his mind in -- and it looks like he's sharp on making 60 one of his most significant years on earth.
During the "Britain's Got Talent" first day of auditions, Cowell appeared very different from his usual get up and physique. The judge lost a whopping 20 lbs after committing to an almost all greed diet -- no meat, gluten, sugar, and dairy.
'A NEW MAN'
"Simon is a new man," said Cowell's friend. "The weight loss is staggering, his teeth look whiter than ever, and he's bouncing around with more energy than normal."
While others are making 60 their retirement age, Cowell is making it the new '30' as he gives himself a complete makeover that will benefit himself in the long run.
"It's remarkable how much he's changed in such a relatively short time. His 60th birthday is coming up in October, and he's determined to be in the best shape of his life," added the friend.
VEGAN DIET
Deciding to shift to a much healthier lifestyle happened in October 2017, after Cowell experienced a health scare. The judge's low blood pressure caused him to faint and fall down the stairs.
The life-turning occurrence made him cut down his alcohol and cigarettes, as well as change his diet for good. He was not allowed to have "red meat, dairy, sugar, bread, or gluten," which he quickly followed.
Please fill in your e-mail so we can share with you our top stories!