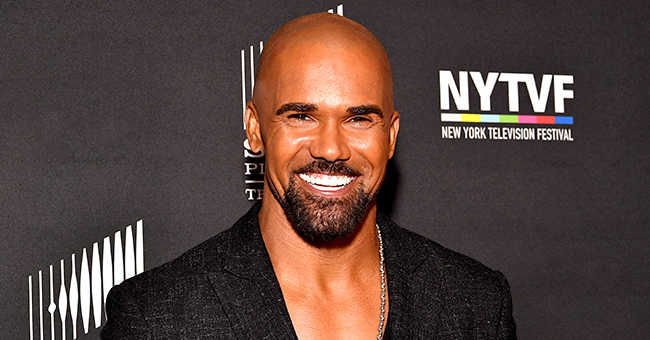 Getty Images
The Smile, The Abs, The Talent: 10 Things We Love About Shemar Moore
It's hard not to look at Shemar Moore. Those brown eyes, those chiseled abs, that smile… But there's more to him than just his looks.
Beyond his acting chops, those well-defined muscles protect a heart of gold. Here are 10 things we love about Moore.
49-year-old Shemar Moore may have found the location of the fountain of youth.
Shemar Moore attending The 14th Ann. Soul Train Music Awards in Los Angeles, CA on 3/04/00 / Source: Getty Images
Before you roll your eyes, hear us out. This man is looking better with each passing year. Seriously. What's more, he's got proof.
The actor recently shared side-by-side photos from when he was 20 and right now. Barely-an-adult Moore doesn't hold a candle to his 49-year-old self. True, he had more hair on his head and less on his face back then, but the abs have definitely aged well.
The abs. Those cheese-grater abs that feature so much in his photos that they deserve their own page. But first, let's talk about his body of work.
Moore started out as a model in Hollywood before he went into acting. His first notable role was on "The Young and the Restless."
For 11 years, Moore portrayed Malcolm Winters, a part that earned him a 2000 Daytime Emmy for Outstanding Supporting Actor in a Drama Series.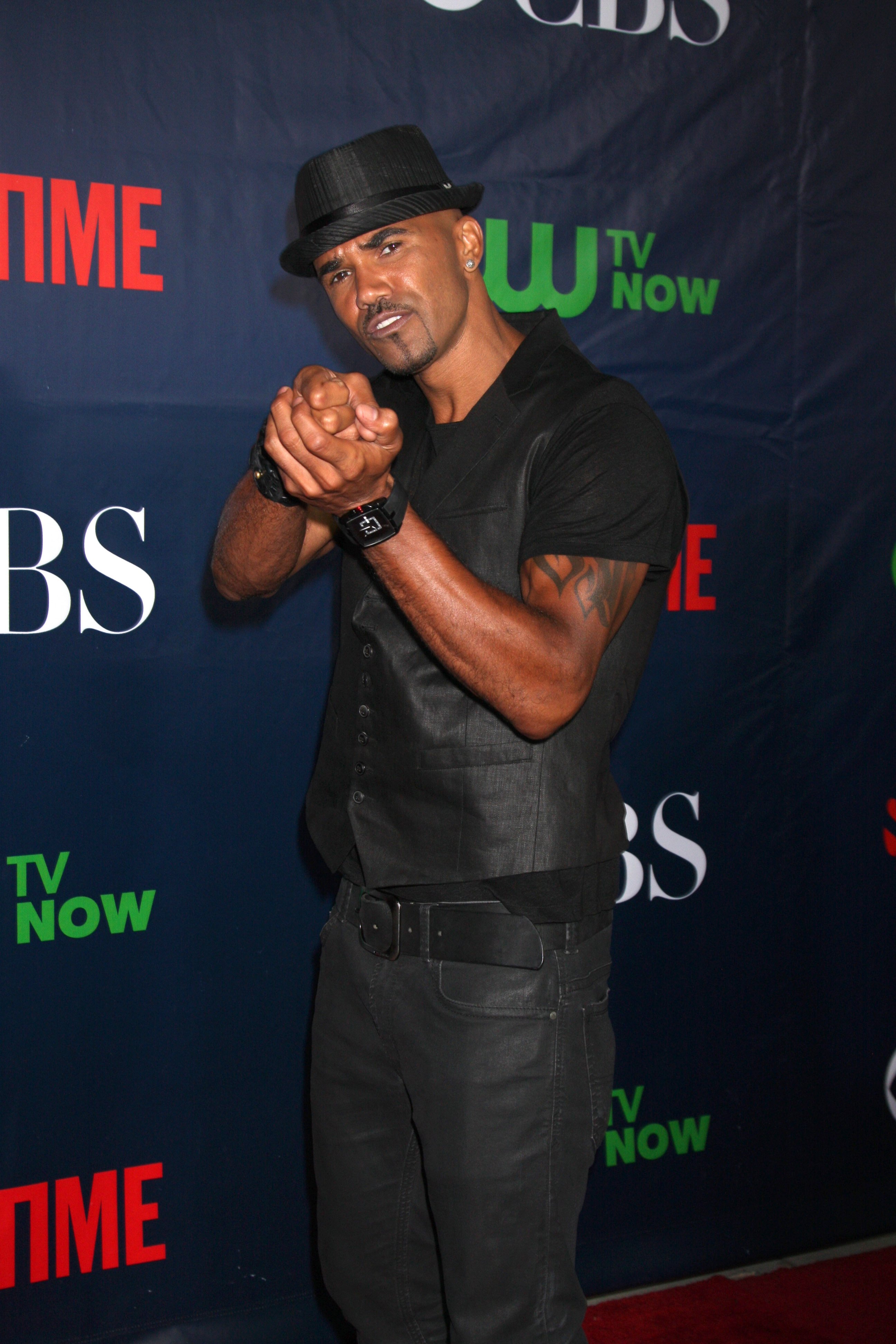 Shemar Moore at the CBS TCA July 2014 Party at the Pacific Design Center on July 17, 2014 in West Hollywood, CA / Source: Shutterstock
In 2005 he joined the cast of "Criminal Minds" and for 11 seasons he was the hot-tempered Special Agent Derek Morgan. After leaving the show he joined the TV reboot of "S.W.A.T.," where he stars as Sergeant Daniel "Hondo" Harrison.
WHAT WE LOVE ABOUT MOORE
Okay, so Moore is a talented actor and has an impressive body. But there's so much more to the former "Soul Train" host. His close relationship with his mom, his fashion line, giving back to charity… Here are 10 things we love about Shemar Moore.
1. The Way He Loves To Take Off His Shirt
That physique! The man knows he looks good and he's not shy about it. Plenty of his Instagram photos are of him shirtless, and his female fans are grateful for each and every one of them.
2. The Way He Loves His Mom
Moore and his mother, Marilyn Wilson, are very close. When Marilyn was diagnosed with multiple sclerosis, the "Brothers" actor took it pretty hard.
"I went through the whole denial thing for a couple of years," he admitted to People. Because they only have each other, he moved her to LA so she would be close by and focused on raising awareness about the disease like cycling 100 miles every year for the Bike MS: Coastal Challenge.
3. The Way He Loves His Fans
Moore has a very large and loyal fan base that he affectionately calls "Baby Girls", from his popular catchphrase on "Criminal Minds".
He's even gone so far as to start a clothing brand with the same name, and often shares photos of his fans wearing his merch.
4. The Way He Gives Back
Part of the proceeds from Moore's Baby Girl sales are donated to the National Multiple Sclerosis Society to aid in research for the disease.
5. The Way He Can('t) Dance
This may be the one thing that Moore doesn't do well. But he doesn't care! A self-proclaimed goofball, he often shares videos of his corny moves and gets plenty of love (and some hate).
6. The Way He Lip-Syncs Like A Pro
This clip of Moore lip-syncing to Usher's "Hard II Love" is everything! How come he's not yet appeared in LL Cool J's "Lip Sync Battle"?
7. The Way He Loved His Dogs
Moore had two bulldogs, Shug and Moe. They died days apart after spending 12 years with the actor. You can tell how much he loved them with the touching tribute he shared.
8. The Way He Went From El DeBarge to El Hottie
Buzzfeed crowned Moore the king of bald zaddies. We agree.
9. The Way He Really Tried To Make A Wig Work
In Tyler Perry's "The Diary of A Mad Black Woman", Moore played the perfect guy. He was sensitive. He was chivalrous.
He was ready to go to the store and buy feminine products. Only one thing was wrong with the whole image – that damn cornrowed lace front wig.
10. The Way He Loves His Friends
When "The Young and The Restless" actor Kristoff St. John died earlier this year, Moore took it hard. He even returned to "Y&R" for a four-episode tribute in honor of the late actor.
THE LOSS OF HIS FRIEND KRISTOFF
Kristoff St. John, who played Malcolm's brother Neil on "The Young and The Restless" for 28 years, was found dead at his Los Angeles home in February. He was 52.
Family, celebrities, and fans took to social media to mourn him. During the 2019 Daytime Creative Arts Emmy Awards, Moore went off-script to honor his friend.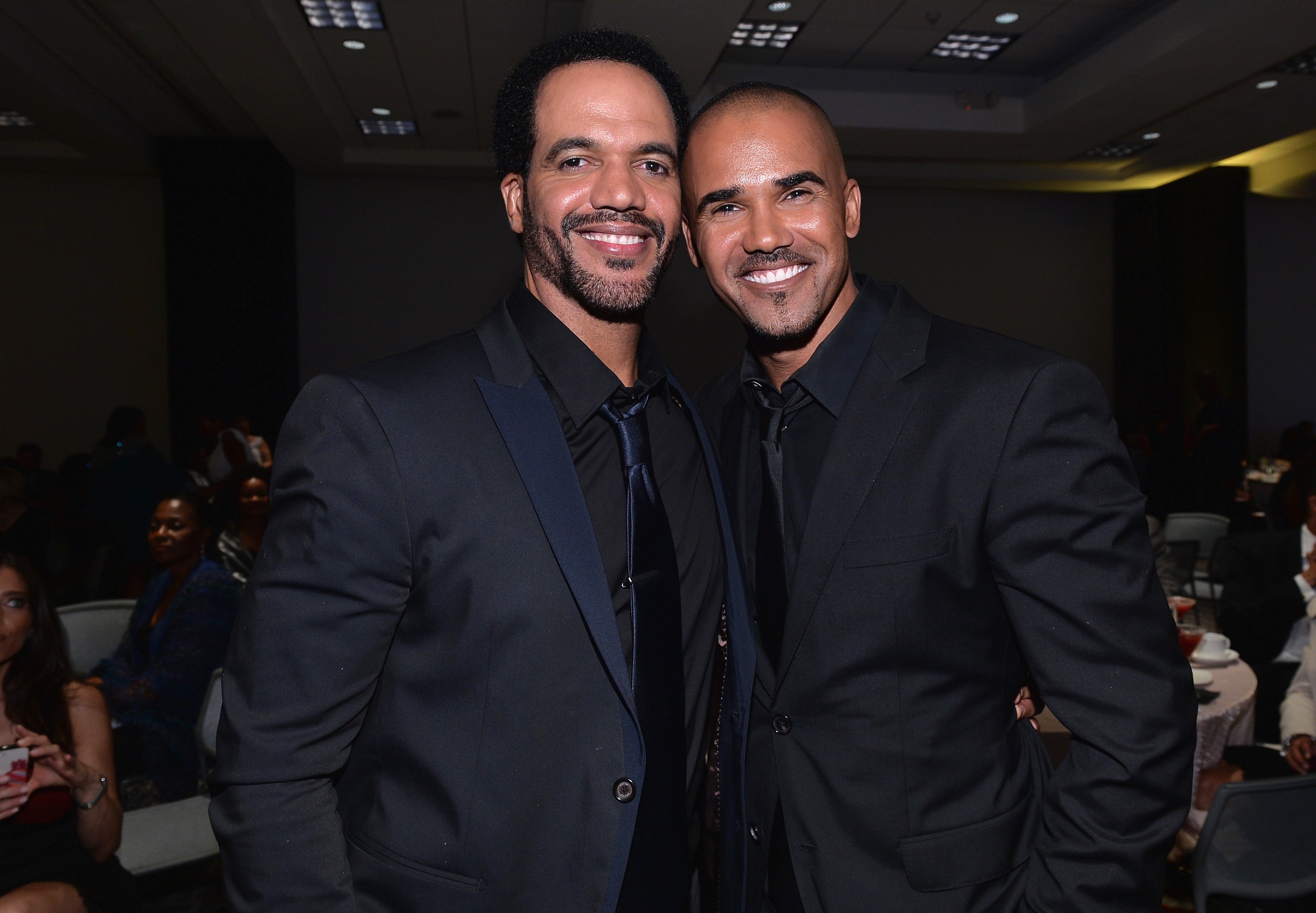 Actors Kristoff St. John and Shemar Moore attend the 45th NAACP Awards Non-Televised Awards Ceremony at the Pasadena Civic Auditorium on February 21, 2014 in Pasadena, California / Source: Getty Images
"[He] was my friend. He was my brother. He was my mentor. He was my acting coach. He was my therapist," said Moore.
"Kristoff wants us to continue to celebrate and celebrate each other… Don't take yourself too seriously. Make sure you laugh and have a good time."
Please fill in your e-mail so we can share with you our top stories!