Shemar Moore hits back hard at haters after being shamed for shirtless dance
The 48-year-old actor, Shemar Moore received criticism for a dance video he posted on Instagram and was in no mood for the media frenzy that followed.
On May 18th, the former Criminal Minds actor danced shirtless and wanted to share his good mood with his fans. In the caption, he wrote 'put that body on me.' 
The post was picked up by The Shade Room, a viral and trending news agency, who shared his dance with their 12 million followers. 
The comments began to stream in, and while most enjoyed his dance moves, a select group of critics felt that Moore had no rhythm and couldn't dance to save his life.  
Nacho said 'nobody wants to see an old grandpa dancing with his shirt off,' while Shayday noted that Moore tried but sadly only has 50% rhythm going for him. 
An Instagram user known only as Chanel 9492 said she could not fault Moore for his rhythm because he is so good-looking, while Coco Delicious concurred and told Moore to let the haters be. 
Moore wasted no time and told his critics exactly how he felt about them. In a comment on the original post, Moore said he doesn't care about his lack of dance moves because he was having fun. 
He added that he is rich and talented and that he takes care of the people in his life. He reminded that critics that he would be able to steal to anybody's wife or girlfriend if given the opportunity. 
The Shade Room published his comment with the caption: 'Shemar Moore stepped into The Shade Room to let his haters know that he is out here living his best life'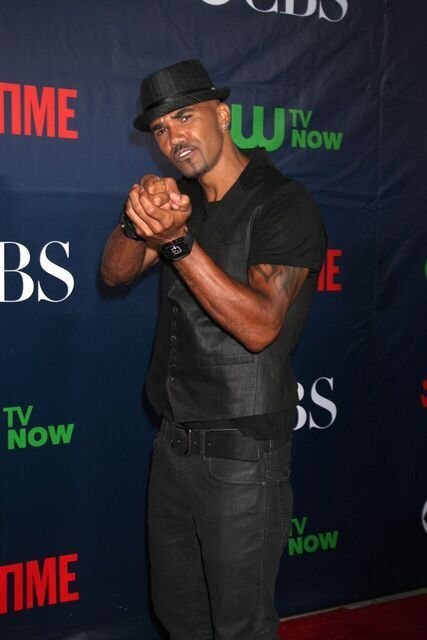 The post has received nearly 3 million likes since then, and his fans are still standing behind Moore, rhythm or no rhythm. 
Moore rose to fame as Derek Morgan in Criminal Minds and appeared in more than 250 episodes before leaving the show in 2017. 
He can currently be seen as Daniel Hondo Harrelson in the drama series S.W.A.T.