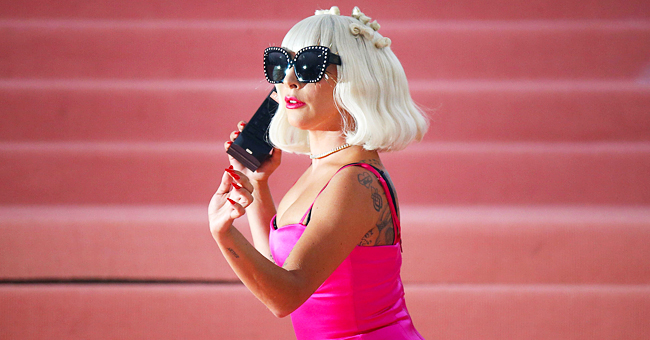 Getty Images
Lady Gaga's Rumored New Man Dan Horton's Ex-Wife Quotes Her Hit Song after They Were Spotted Kissing
Following rumors of a romantic relationship and images showing Gaga and Horton on a date, the audio engineer's former partner, Autumn Guzzardi, shared a post on her Instagram page and followed it with a caption which quoted the music star and is believed to be a 'sub.'
A few days back, Gaga made headlines when she was captured packing a whole lot of PDA with her monitor engineer in Los Angeles.
The pair who were on a brunch date at the Granville restaurant in Studio City were reported to have been seen kissing and being cozy by onlookers.
Following the incident, Dan's ex-wife shared an image on Instagram and accompanied it with a caption which read:
"Poker Face"
followed by a heart emoji.
Of course, this might seem ordinary, but considering the fact that "Poker Face" is attributed to one of Gaga's 2008 hit songs, it is most likely a message to the music star.
Autumn and Dan tied the knot on March 2013, but barely five years later, she filed for a divorce from him. The former couple finally settled their separation in February 2018, and they didn't have any offsprings together.
Autumn is a professional actress having featured in several TV shows such as "Law & Order: Special Victims Unit" and "Elementary" to mention a few. She also performed in the revival of Rock of Ages and on-Broadway in "9 to 5: The Musical."
IS LADY GAGA AND DAN HORTON DATING?
Although neither of the pair has come out to attest to the rumors that they are having a romantic affair, onlookers who were present at the scene of their Los Angeles date gave details of what they saw and it seems like they are dating.
A witness while speaking to PEOPLE stated:
"They were kissing as they spoke really close up."
Another added:
"She (Lady Gaga) seemed very happy when interacting with the guy she was with."
Reports revealed Dan has worked for Gaga as her monitor engineer since November 2018. He has also worked with other industry big names such as Bruno Mars, Camila Cabello, and Justin Timberlake.
Please fill in your e-mail so we can share with you our top stories!