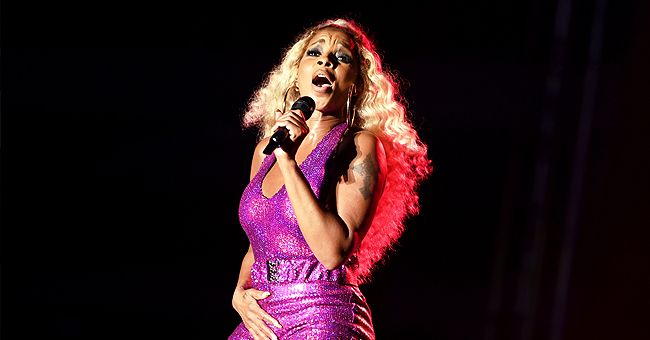 GettyImages
Mary J. Blige, 48, Dances in Pink Romper at Cincinnati Music Festival
Mary J. Blige wasn't the headlining act at the Cincinnati Music Festival, but the R&B superstar owned the Saturday night event by making the audience sway to a music catalog that extends over three decades.
The Cincinnati Music Festival has become one of the biggest urban music festivals in the U.S, welcoming over 70,000 fans last weekend at the Paul Brown Stadium.
Artists like Earth, Wind & Fire, Tamia, Raheem DeVaughn, Blackstreet, Maxwell, and Frankie Beverly & Maze took the stage at some point during the two-day festival.
But it was Mary J. Blige's soul-inducing performance that impressed most of the critics and most importantly, the audience.
POWERFUL IN PINK
The 47-year-old greeted Cincinnati wearing a shimmering pink and purple romper that put her toned legs on display, and a pair of sneak print knee-high boots. Her long blonde hair was styled in a half ponytail, and she completed the look with silver hoop earrings and purple sunglasses.
Blige proved why she is considered one of the best R&B artist of the last decades by taking the audience on a journey with some of her greatest hits like, "Not Gon Cry," "Real Love," "Family Affair" and "Just Fine."
However, it was her jaw-dropping rendition of "No More Drama" that took the audience to church. She even laid on the stage at some point, adding even more emotion to the moment.
FANS GUSHING ABOUT THE PERFORMANCE
Fans who attended the show couldn't help but gush about the performance in the comment section of the Festival.
"The queen of Hip Hop Soul reigned last night! I love me some @therealmaryjblige," said one user.
Another added,
"One of my all-time favorites and she definitely killed it!! Her performance was LIT. Especially NO DRAMA!!!"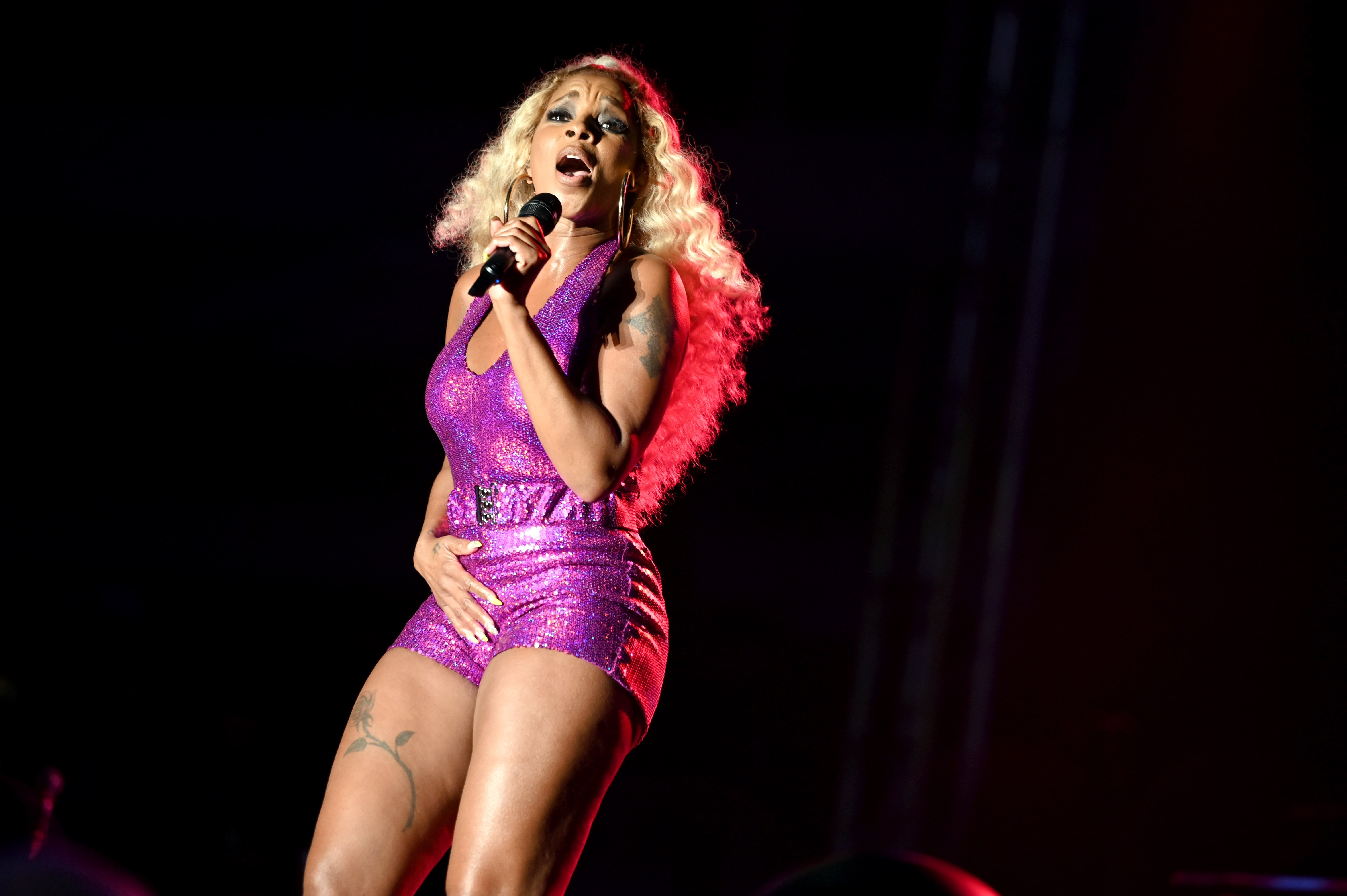 Mary J. Blige performs during the 2019 Cincinnati Music Festival at Paul Brown Stadium on July 27, 2019. | Photo: GettyImages
And a third one pointed out:
"Oh my God, you should have been the Headliner Mary. We had a ball!"
MUSIC THERAPY
Blige, who recently got divorced from Kendu Isaacs after 13 years of marriage, has been using her music as a tool for healing while sharing her most intimate emotions with fans.
In a recent interview with People, Blige was asked if it's hard for her to sing about love and lost love giving her bitter divorce with Isaacs. She replied:
"It's therapeutic. To travel back and to relive something again and not have it drive you crazy is a true gift from God. To be able to touch people with what you've gone through and pull them through. The sadness makes me happy almost. I can't even describe it."
MOVING FORWARD
Blige says she's finally content and happy with herself after what she's endured in the past years.
"I learned to be happy with just Mary, just enjoying my own company, me by myself most of the time. I'm grateful," she said.
The Academy Award nominee is now gearing up to star on Starz' spin-off of its series "Power," titled "Power Book II: Ghost."
"This is probably going to be the most exciting thing that will happen to me this year," Blige
said of her participation in the series
, which is still in pre-production.
Please fill in your e-mail so we can share with you our top stories!