Oprah Winfrey Revealed Pasta Would be the Food of Choice for Her Last Meal
Oprah Winfrey's love of pasta has inspired a new range of healthy comfort foods. In 2018, Winfrey partnered with Kraft Heinz to create the "O, That's Good," comfort food line. The latest addition to her meals include three flavors of frozen skillets. 
Winfrey has never shied away from her love for cooking a good hearty meal. From cooking with guests on her talk show, to sharing videos and images on social media of meals prepared for family and friends, the media mogul knows a thing or two about comfort foods.
Despite being a Weight Watchers ambassador, Winfrey has always shared with audiences her love of carbs. Her need to create foods that are healthy, delicious and easy to make, inspired her to venture into producing ready-made foods. The "O, That's Good" comfort food line includes side dishes, soups, frozen pizza and now pasta. 
Winfrey's love of pasta made this range an obvious choice. She tells PEOPLE that pasta would be her choice for a last meal. Having grown up eating pasta in a variety of ways, she chose to create frozen skillets because it includes a combination of ingredients that make pasta healthy and tastier. 
She took to Instagram to post a video of herself cooking dinner for her partner, Stedman Graham. In the video, Winfrey uses a meal from her frozen skillet range to demonstrate how easy it is to prepare and how flavorful her foods are. In the video, she estimates that the meals can be prepared in under ten minutes. 
The "O, That's Good" meals aim to give customers the ultimate guilt-free eating experience. According to PEOPLE, Winfrey chose comfort foods because she wanted to give a healthy twist to popular meals.
When talking about her frozen pizza range that launched August 2018, she says:
"We were debating what is the favorite American food—Is it hot dogs? Is it hamburgers, or is it pizza?" she says. "And in every group I've ever been in having that conversation, it's always pizza. Pizza wins."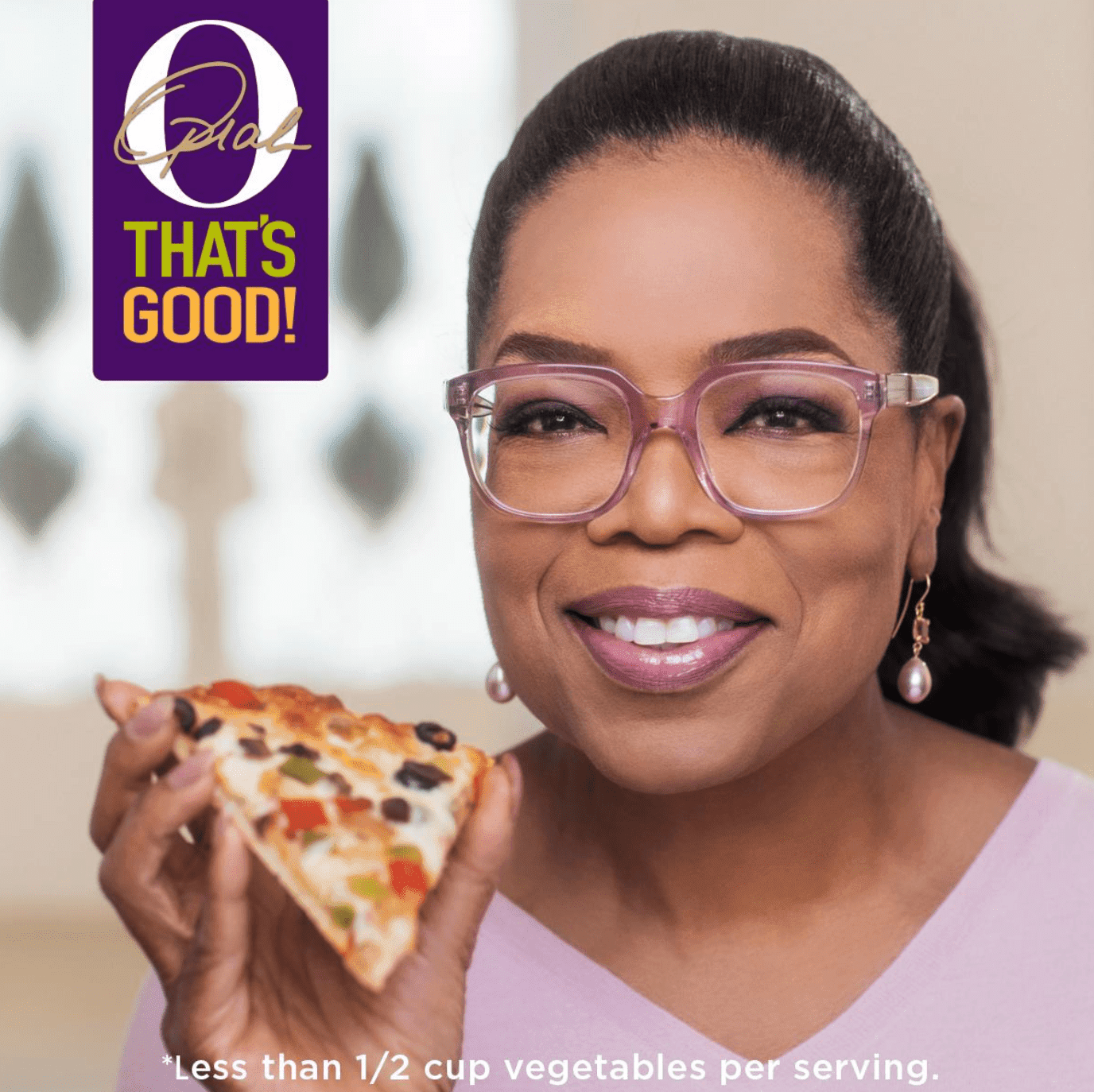 "O, That's Good" meals have been introduced to give audiences foods that people enjoy, while containing surprisingly healthy ingredients that you wouldn't normally find in pizzas or kinds of pasta. 
For example, one-third of the frozen pizza crust contains cauliflower and the cream in the skillet range have also been replaced with cauliflower.
The frozen skillet range will be available for purchase this fall. The new meals include "Southwest Style Chicken Penne", "Chicken Alfredo", "Italian Sausage" & "Rigatoni."
The flavors were all aimed to encompass the type of meals that Winfrey herself would enjoy.