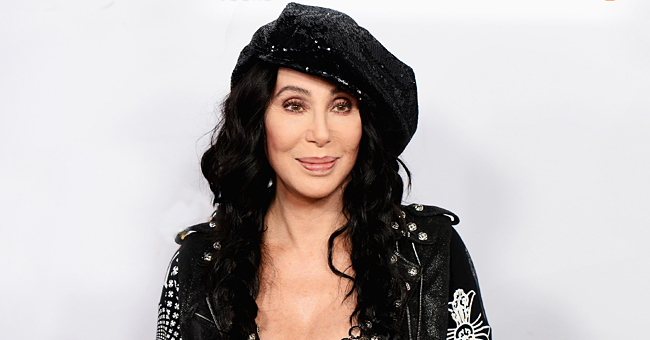 Getty Images.
Inside Cher's Relationships with Her Famous Husbands and Boyfriends
Cher arrived in Los Angeles as a 16-year-old dancer in 1962. In the years that followed Cher became an iconic figure in showbiz who gave her heart not just to one man, but a few.
Soon after her arrival in Los Angeles, Cher met Sonny Bono, eleven years her senior. Impressed by the musician, he became the "first guy to ever" to treat Cher nice, and the couple got married after she turned eighteen in 1969.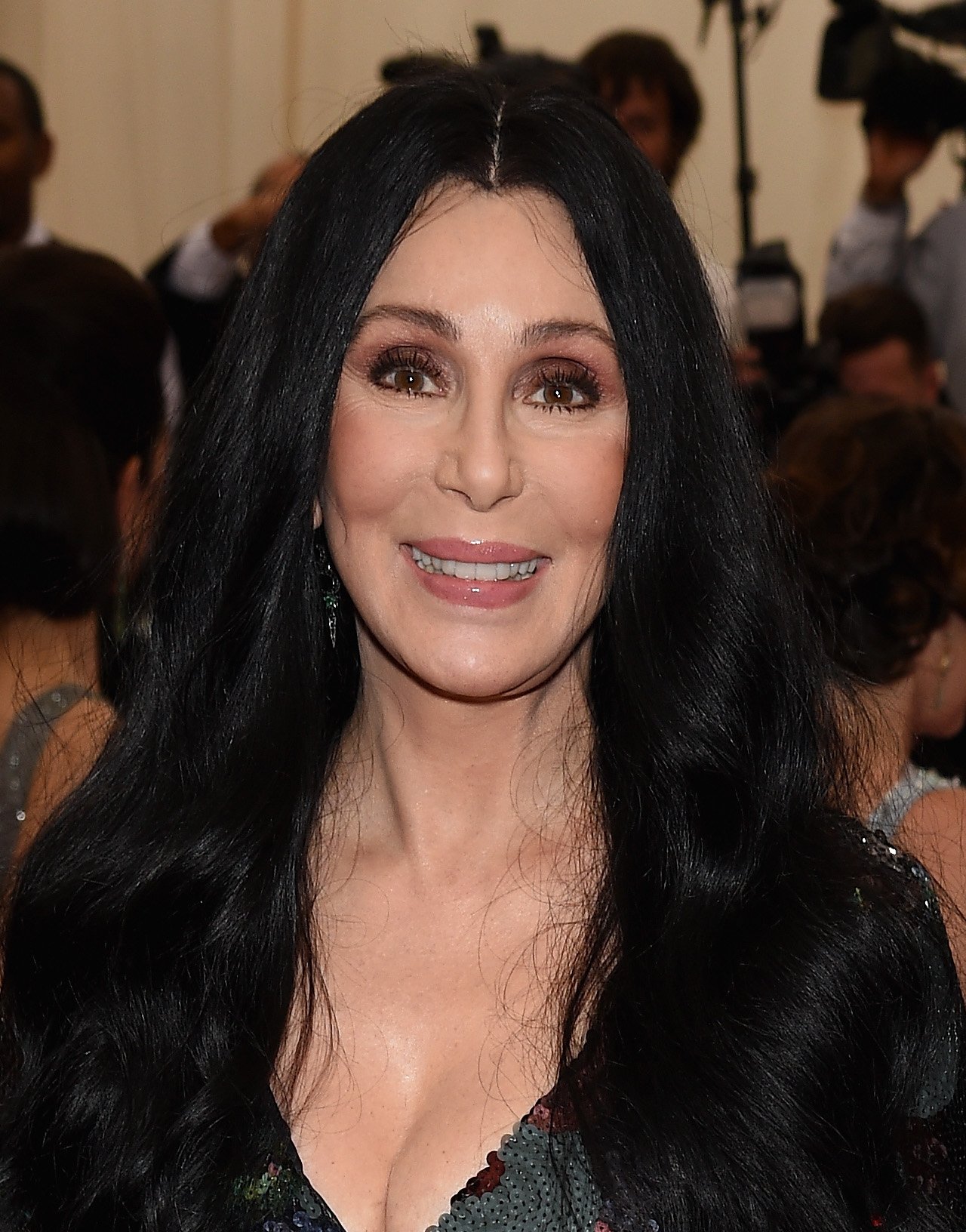 Cher attends the "China: Through The Looking Glass" Costume Institute Benefit Gala at the Metropolitan Museum of Art on May 4, 2015, in New York City. | Source: Getty Images.
A few months later, Cher gave birth to Chastity Sun on March 4, 1969. The couple's marital problems started in 1972 when Cher told Sunny she had fallen in love with the guitarist in their band, Bill Hamm.
Their romance ended shortly after but then Cher got involved with the record executive, David Geffen. The public remained unaware of Cher's separation from Sonny until he filed for a separation in February 1974, citing "irreconcilable differences" even though they kept working together.
Cher responded to Sonny's separation by filing a countersuit for divorce and a charge of "involuntary servitude," because Cher claimed that Sonny withheld her rightful share of their earnings.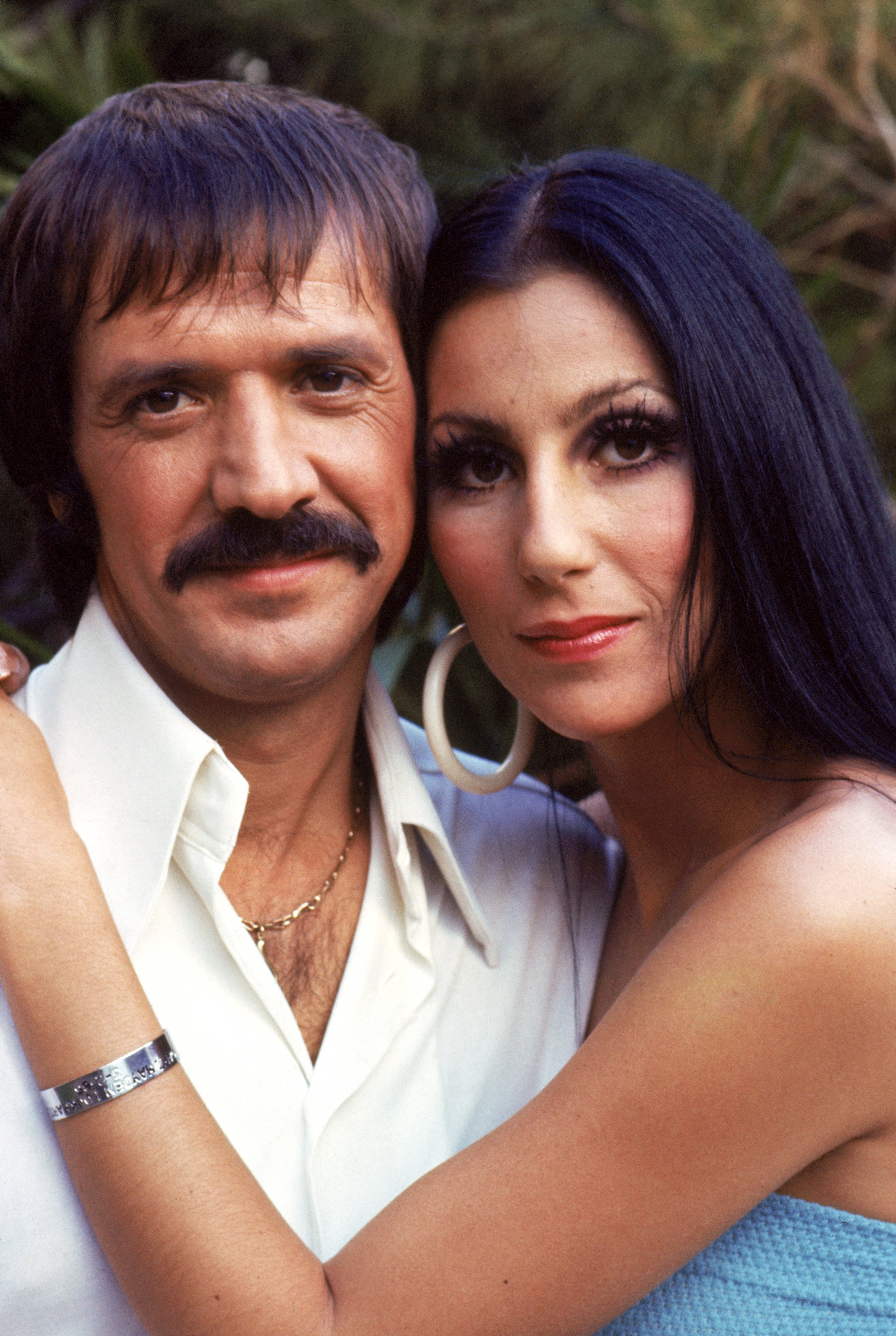 Cher and Sonny Bono pose for a promotional photo for "The Sonny and Cher Show" in 1970. | Source: Getty Images
A court battle over custody of Chastity and their finances followed until the divorce got finalized on June 26, 1975, with Cher granted custody.
While involved with David Geffen, he helped Cher get out of her business contract with Sonny and secured her a $2.5 million deal with Warner Bros. Records in 1975. Even though David later came out as gay, the two had fallen in love.
"I was the first person to share his bed and to share his life," Cher said in Tom King's book about Geffen, The Operator. "People don't believe that, or they don't want to believe it, or they don't understand how it could be. But we were really crazy about each other."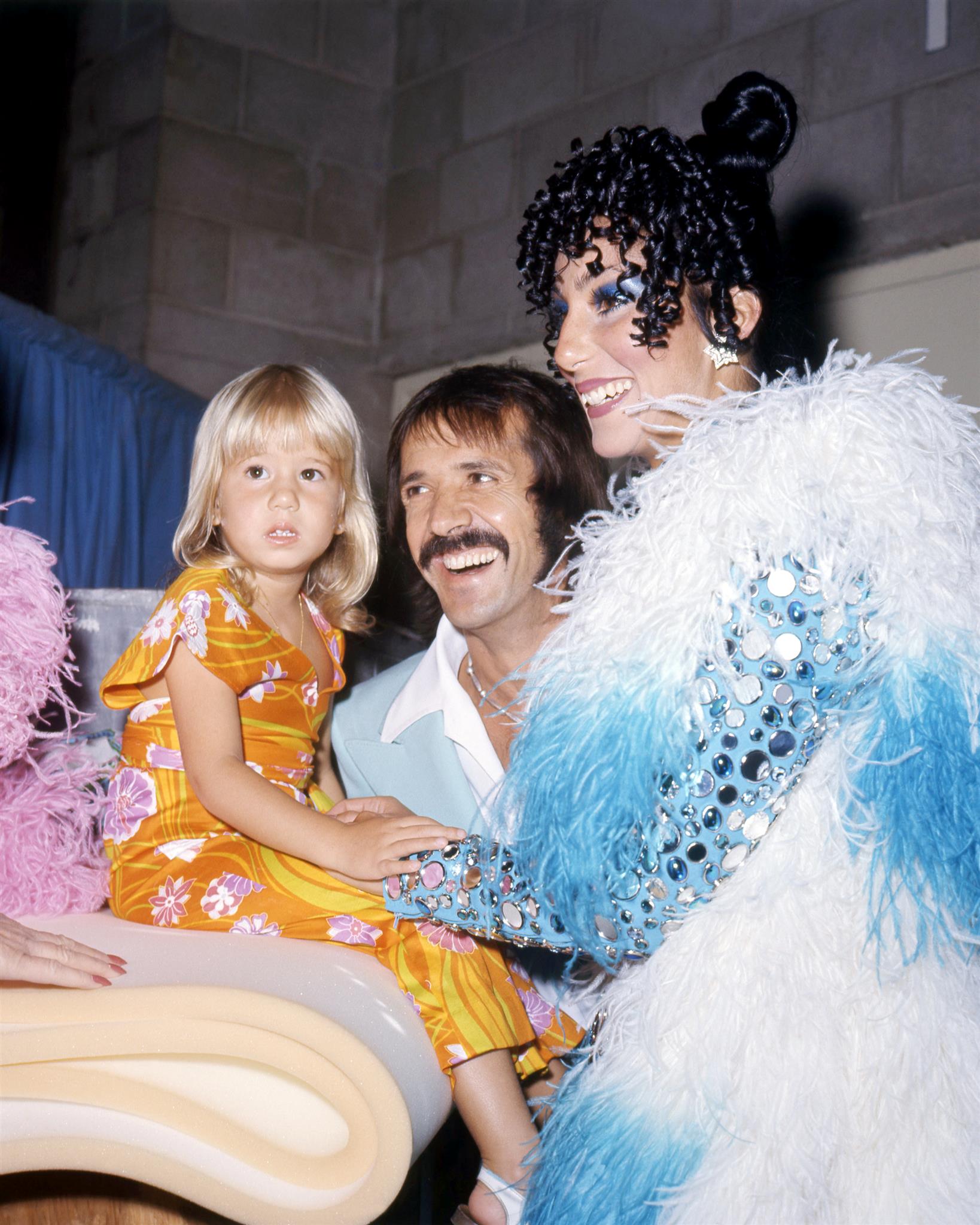 American pop singing duo Sonny & Cher with their daughter Chastity (later Chaz), circa 1973. | Source: Getty Images.
But then four days after her divorce from Sonny got finalized, Cher married the co-founder of The Allman Brothers Band, Gregg Allman on June 30, 1975, in Vegas.
However, Gregg's drug and alcohol use became too much for Cher and filed papers to have their marriage annulled a few days later. Determined not to lose Cher, Gregg dried up and won her back a month later.
When Cher teamed up with ex-husband Sonny for the revamped "Sonny and Cher Show" in 1976, Gregg filed for divorce. Before they finalized their separation, Cher found out that she is pregnant.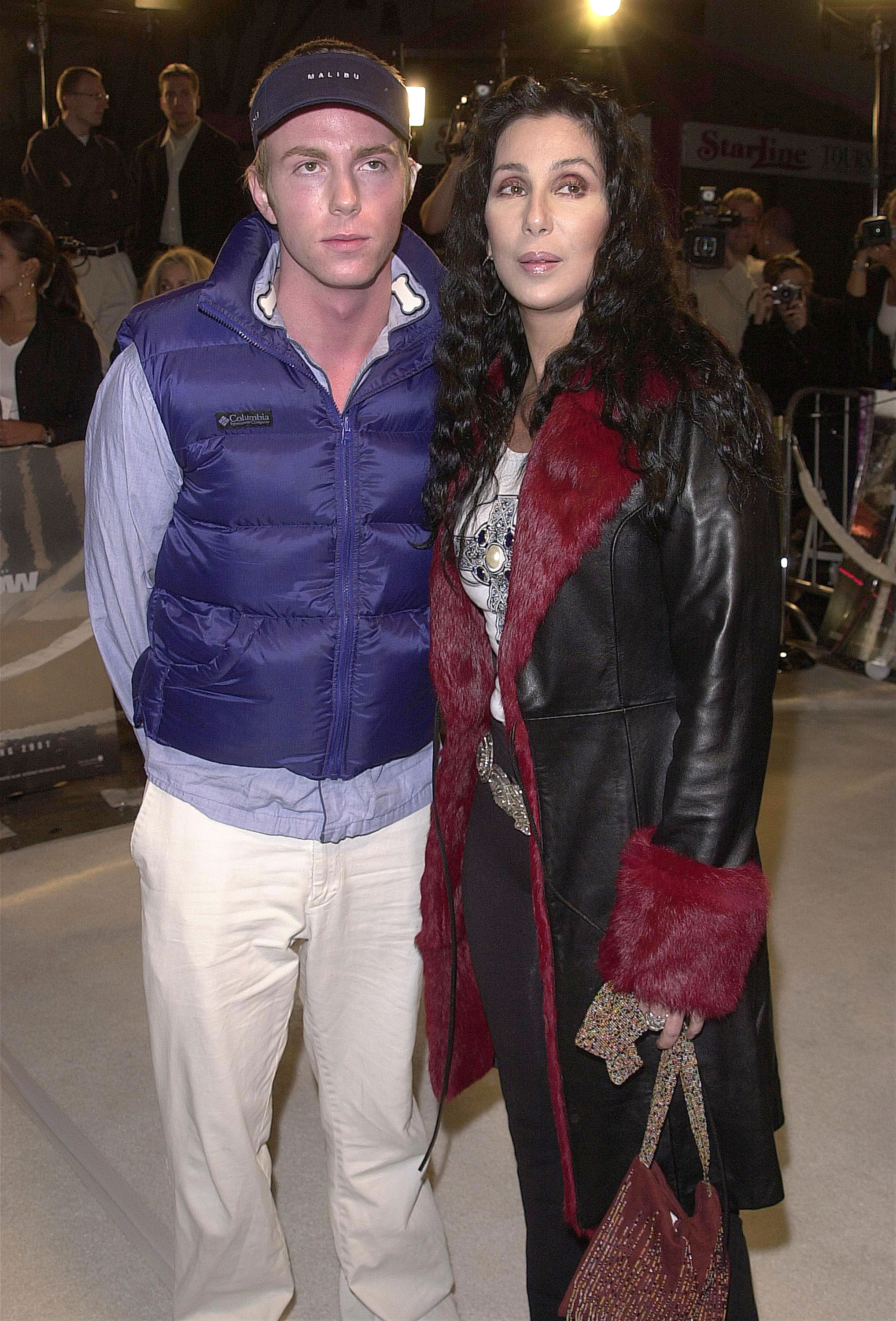 Cher and son Elijah Blue attend the premiere of the film "Blow" March 29, 2001, at the Mann's Chinese Theatre in Hollywood, CA. | Source: Getty Images.
With a divorce in the rear-view, Gregg stayed by Cher's side. He attended Lamaze classed and assisted with the delivery of their son, Elijah Blue, born on July 10, 1976.
"Cher was walking around for months with this lump, and you know a baby is in there, but you really don't," Gregg said. "Watching him being born was incredible."
But their marital problems persisted, and the couple eventually got divorced in 1979. "Gregory would say, 'You're a great big star, but you're not that much fun to be around, because you're not around,'" Cher recalled. Gregg later died at the age of 69 due to complications from liver cancer on May 27, 2017.
The day before his funeral, Cher posted a tribute to her ex-husband on social media. "2day we were with our beloved Gregory, tomorrow we say goodbye. He was shy. He Was a KIND, LOVING man. The Sadness is immeasurable four all," she wrote.
The singer then turned into the arms Gene Simmons, the bass guitarist for the rock group Kiss. The pair kept their relationship open as Gene had other sexual partners during their relationship, and so did she.
"I'm going through a very liberated phase right now," she said. "I think I have a very masculine attitude toward dating. Gene might spend time with another woman and stay the night, but he wants her to leave in the morning so he can get on with his day."
Even though she dated other men, Cher turned to Gene "for companionship" as Gene was the only man she felt "crazy about" at the time.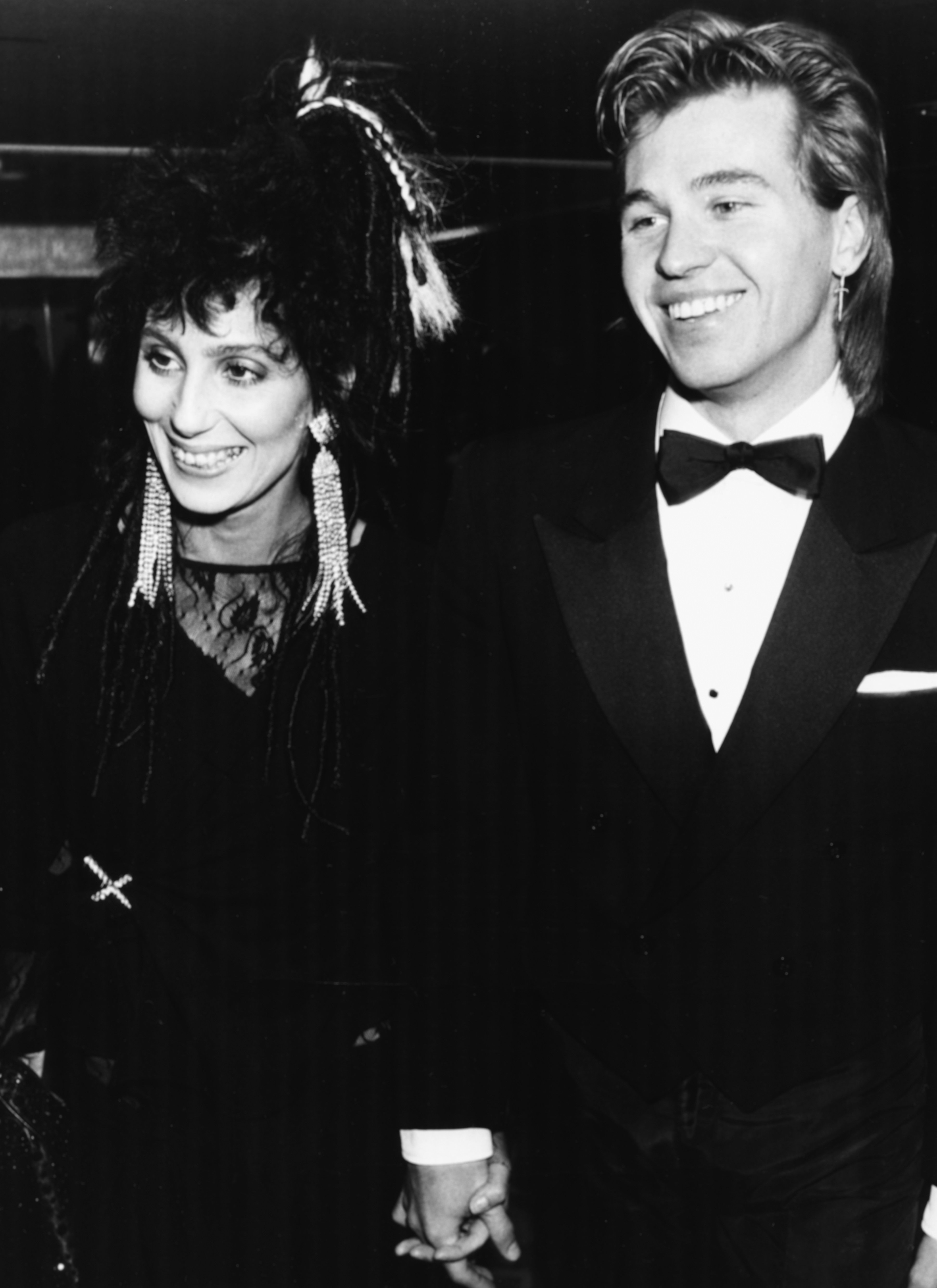 Singer Cher and actor Val Kilmer attending the BAFTA Awards hand in hand, London, March 25, 1984. | Source: Getty Images.
By the time Cher met Tom Cruise in 1985, the relationship between her and Gene had come to an end. Tom and Cher both got invited to the White House as part of a group of dyslexic people, but it took a while before they started dating.
"We didn't go out till way later, but there definitely was a connection there," Cher added. While Cher dated the likes of Richie Samora, Rob Camilletti, and Val Kilmer, she revealed which one of her lovers is the all-time best.
During an interview with David Cohen, he asked Cher the personal question about her love life that took Cher a few moments to answer.
"A lot of them kind of comes in first. I've had just the greatest lovers ever. Tom Cruise would be in the top five," Cher said with a laugh.
The singer's relationship with Elijah remained strained over the years. In May 2019, he opened up about their tumultuous relationship and how he felt "shunned" as a child.
Please fill in your e-mail so we can share with you our top stories!