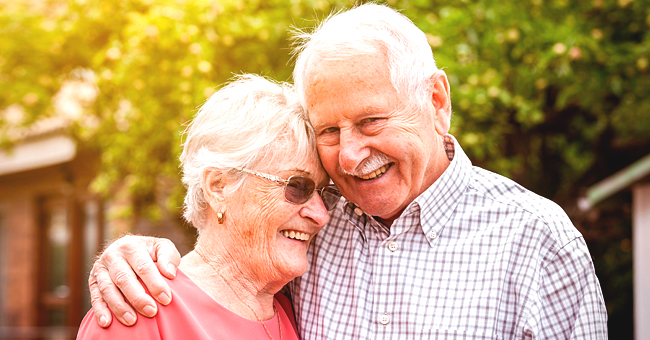 Shutterstock.
Daily Joke: Aged Farming Couple Recalls Their Golden Wedding Anniversary Is Coming up Next Week
A marriage that lasts a lifetime is something many people strive towards. While some unions last longer than others, the achievement of a long and successful partnership also offers a fair amount of humor. Enjoy the joke of the day.
WRONGFUL FUNISHMENT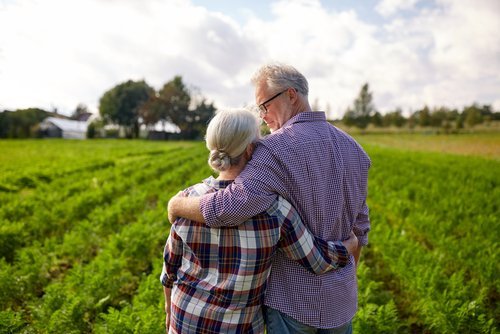 A retired couple looking over their farm. | Source: Shutterstock.
A retired farming couple leaned over the edge of their pig-pen just as the sun was setting. With their Golden Wedding Anniversary only a few days away, they reminisced about days gone by until the farmer's wife had an idea.
"Let's have a party to celebrate our anniversary," she said. "But you will need to kill a pig for the feast." The farmer scratched his head as he thought it over. "I'm not so sure about this," he said. "I don't understand why a pig has to take the blame for something that happened fifty years ago."
IF ONLY
During a lavish banquet celebration of their 50th wedding anniversary, Thomas gave a brief speech about what he learned during his marriage to Ester.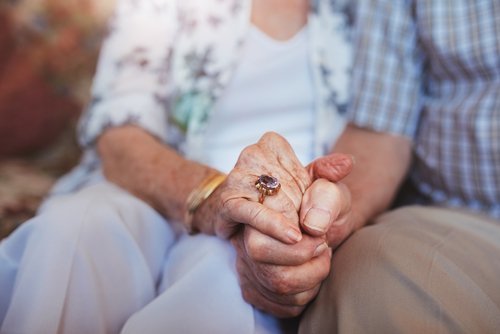 An elderly married couple holding hands. | Source: Shutterstock.
"I have learned that marriage is the best teacher of all," Thomas said before taking a sip of champagne. "It teaches you perseverance, loyalty, patience, forgiveness, and so many other things you wouldn't have needed if you stayed single."
UNCONDITIONAL LOVE
With a clinking of glasses, Alma and Mark toasted on their golden wedding anniversary. "To 50 wonderful years together. I know it hasn't always been easy, but I love you, and I have always been honest with you, as I hope you've been with me."
"Honestly," Alma said. "I have always loved you too. But do you remember when you lost your job after we got married? Well, I slept with the broker at the bank to get our mortgage extended."
The confession couldn't shake Mark's love for Alma as he replied, "It was a long time ago, my love, and you did it for us, I forgive you."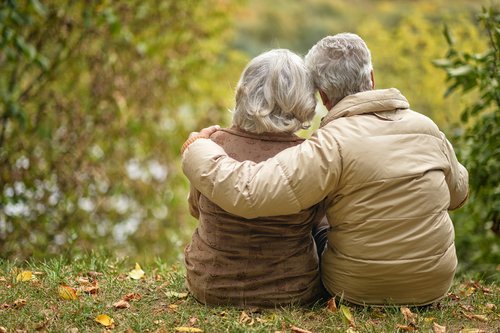 An elderly married couple embracing. | Source: Shutterstock.
Since Mark reacted with so much understanding, Alma added, "Do you remember when you needed surgery, and I got the procedure sponsored because we didn't have medical insurance? Well, I slept with the surgeons, and they did your surgery for free."
"I can't believe I never knew about this," Mark said, shocked. "But I would have died without that surgery, so I forgive you, my love. You saved my life."
Alma pressed on, "Here's the thing, remember last year when you were running for Rotary Club president and we're trailing by 32 votes....."
In a related daily joke, a man learned a valuable lesson about his marriage when he unexpectedly wanted to check whether his wife could get their boat safely to shore.
Please fill in your e-mail so we can share with you our top stories!