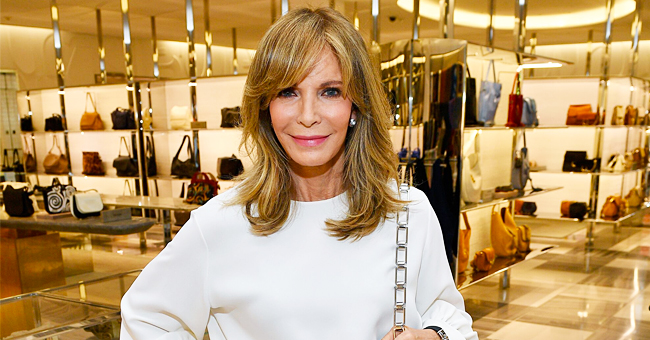 Getty Images
'Charlie's Angels' Star Jaclyn Smith, 73, Spotted Going out for Dinner in Beverly Hills
Jaclyn Smith looked young and chic at 73, as she dined in Madeo Restaurant in Beverly Hills on Tuesday.
The iconic angel from the hit series "Charlie's Angels" still has a youthful glow at age 73 after being seen leaving Madeo Restaurant. Jaclyn Smith donned in a white blazer with a white top underneath, skinny black jeans, and black heels on Tuesday night.
Smith's beautiful wavy brunette looked as healthy and glossy as they did in the '70s and matched her brown handbag. The star kept her radiant beauty from her days as a Hollywood star and aged like fine wine.
Being one of the leads in the original "Charlie's Angels" set Smith towards stardom from 1976 to 1981 as she appeared in 110 episodes as Kelly Garrett. As the show became a hit, different adaptations of the franchise came after, including the 2003 "Charlie's Angels: Full Throttle," where Smith had special participation.
Smith hasn't given much focus into her acting career lately, not having appeared on screen in 2015. However, she does not shy away from media entirely when asked for interviews. Last month, the actress was asked about her former co-star, Farrah Fawcett, who died in 2009.
"We had each other's backs," Smith said. "It was like a college dorm, eating in our trailers together. Sometimes we'd shop on weekends for what we were going to wear. We were not just actresses working, but girlfriends and it remained that way for 40 years."
Fawcett was a four-time Emmy Award nominee and a six-time Golden Globe Award nominee. After rising to fame through "Charlie's Angels," she decided to exit the show in 1977, but no bad blood came out with her co-stars.
After being diagnosed with cancer, Fawcett and Smith's friendship only grew stronger. She still recalls the first time her co-star told her the heartbreaking news about the awful disease.
"She said, 'I always thought I might get breast cancer or heart disease but never this' and she started to cry," Smith shared. "I never saw her cry after that."
Please fill in your e-mail so we can share with you our top stories!