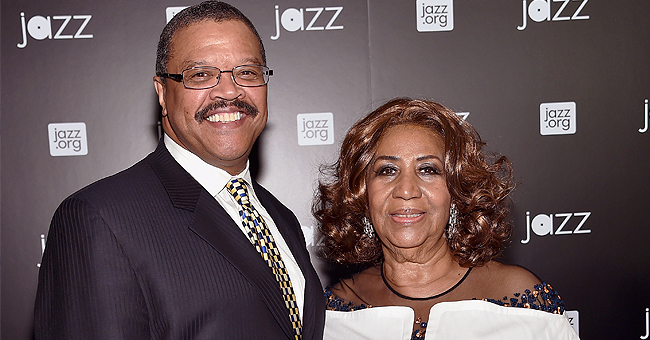 Getty images
Inside Aretha Franklin's 30-Year Romance with Willie Wilkerson & Their Broken Engagement

Late Soul singer, Aretha Franklin remained notably unmarried after her second divorce in 1984 to her husband of six years. She got a close call in 2012 but called off the engagement to her "forever friend" Willie Wilkerson two weeks to the wedding.
Several years before her passing, Grammy Award-Winning singer, Aretha Franklin sustained a not-too-vivid relationship with the retired firefighter, Willie Wilkerson. The mystery of why their over 30 years romance never made it to the aisle is still a wonder to many, just like the tales of their beautiful love adventures.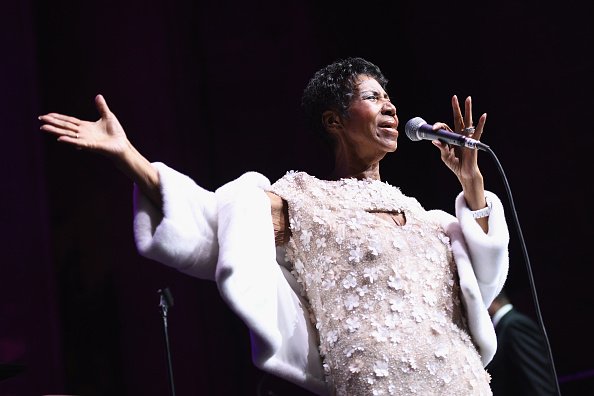 Aretha Franklin performing onstage at the Elton John AIDS Foundation | Photo: Getty Images
FIRST MEETING
The legendary Queen of Souls met her Detroit beau back in the '80s, during an autograph signing. The soul singer was won at first sight by the heroic firefighter who had sustained a broken leg while performing his heroic duties.
The Detroit native requested her to sign his cast, and the two got into a conversation that led to the exchange of contacts. They fast became friends for several years, before becoming lovers.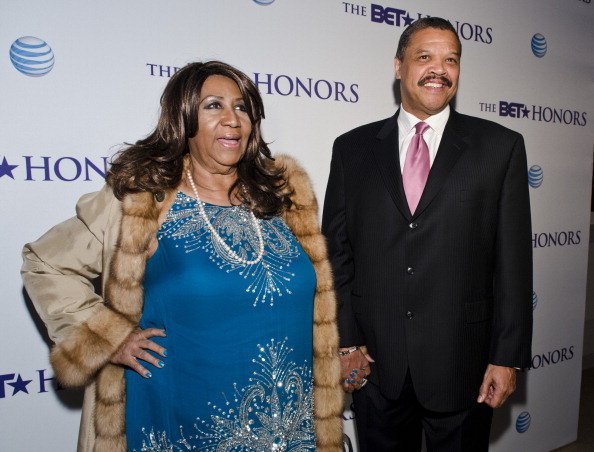 Aretha Franklin and William Wilkerson attend the BET Honors 2012 | Photo: Getty Images
ARETHA'S 1987 ENGAGEMENT
According to New York Daily News, the 18 time Grammy winner first got engaged to Willie in 1987, during the first years of their romance. She confirmed that they were a "fiery match" for each other and were "very compatible."
However, due to some undisclosed reasons, the wedding never took place, but the soul star's love never dwindled.
SECOND ENGAGEMENT TO WILKERSON
In January 2012, the romantic pair got engaged in a more dignified affair, unlike the first. While speaking to People Magazine, the iconic mother of four confirmed the news saying:
"We are looking at June or July for our date, and no, I'm not pregnant, LOL."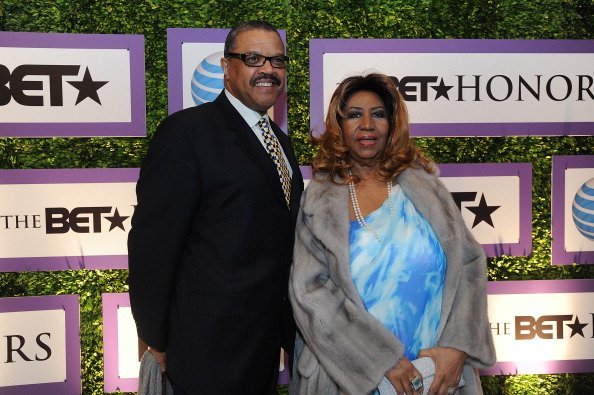 William Wilkerson and Aretha Franklin at the BET Honors 2014: Debra Lee Pre-Dinner | Photo: Getty Images
The couple made several arrangements for the wedding, including picking out wedding dress designers. It was to be a grand event, held at the Miami Beach, followed by a night of partying with family and friends, while enjoying a yacht cruise.
THE ENGAGEMENT WAS CALLED OFF
Unfortunately, after such grand plans, the long-time sweethearts never made it to the altar. They canceled the wedding two weeks after its announcement, and the mother of four availed herself to explain the sudden change in plans to the media.
"Will and I have decided we were moving a little too fast, and there were a number of things that hadn't been thought through thoroughly," Aretha said.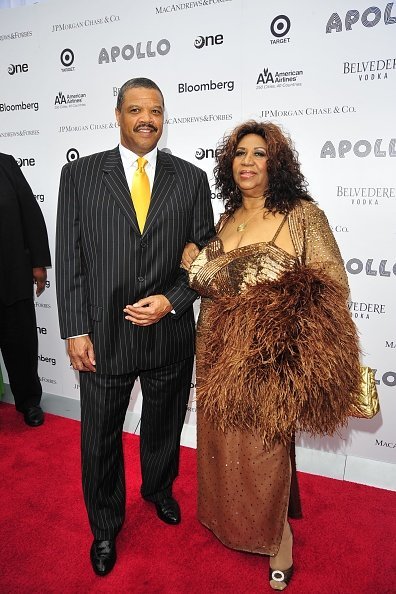 Willie Wilkerson and Aretha Franklin at the 2010 Apollo Theater Benefit Concert & Awards Ceremony | Photo: Getty Images
WILLIE AND ARETHA'S FRIENDSHIP
Although their near-marriage experiences never worked out, the heroic fireman never left his woman, not even when she was battling recurrent health challenges and the resulting weight loss.
He was there all through her years of struggling with Pancreatic neuroendocrine tumor, until her death in 2018. A source revealed to New York daily news, that Willie was always present, 24/7, watching over the Medal of Freedom awardee.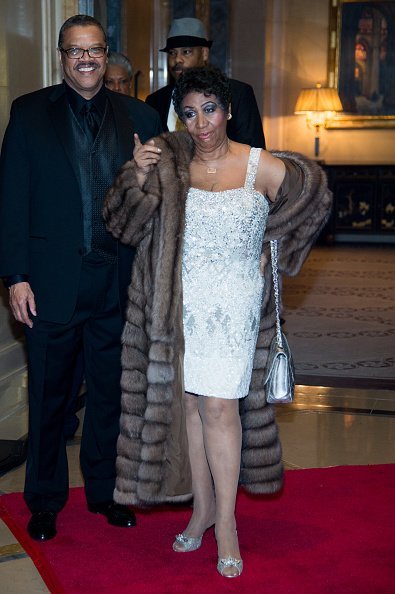 Singer Aretha Franklin attends the Aretha Franklin Birthday Celebration | Photo: Getty Images
The epic love story of these two lovers, who never walked down the aisle is the substance of a typical tragic romance, but even more epic is the fact that it happened to two real people. This makes one wonder why they were never married for all those years.
Please fill in your e-mail so we can share with you our top stories!