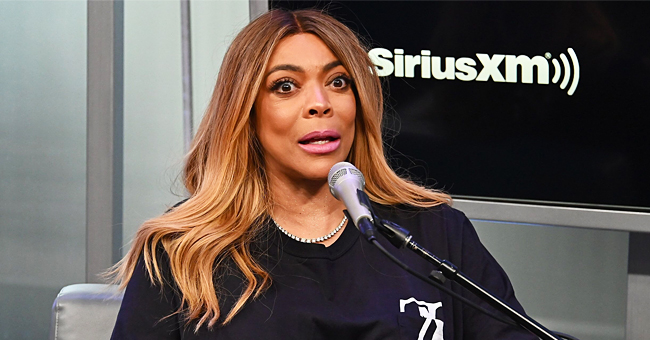 GettyImages/GlobalImagesUkraine
Wendy Williams Shuts Down Rapper Bow Wow after He Body-Shamed Her Swimsuit Photo
On Tuesday, Wendy clapped back at rapper, Bow Wow, after he shared images mocking her on social media. Wendy's message was clear that she wasn't going to let his hateful comments get under her skin – a gesture which was lauded by fans.
The past few days have been filled with a 'tug of words' between Wendy Williams and Bow Wow. The unfortunate encounter started when Williams called out the 32-year-old rapper for cursing out his former girlfriend, Ciara, while at a night club. She referred to him as "very distasteful" on the Hot Topics segment of her talk show.
Bow Wow didn't take nicely to Williams' statement and took to 'social media bashing.' He shared a photo of Wendy in a swimsuit on his Twitter page and captioned it
"They say its (sic) a hot girl summer,"
thus body-shaming her.
Following the post, Bow Wow has been widely criticized, and now, Williams has replied him herself. As reported by E! News, Wendy said:
"Please refrain from your body shame"
while subtly referring to the rapper on her 'The Wendy Williams Show' on Tuesday.
She further added:
"You don't have to like it, but someone does."
Of course, Wendy's fans were thrilled upon her disclosure. They proved this with their wide acclaim that followed her clap-back statement on the talk show.
WENDY ISN'T LETTING THE COMMENTS GET TO HER
While speaking to TMZ, sources revealed that Williams has developed a thick skin and isn't letting the rapper's ill statements get to her.
"It won't work,"
The publication reported the sources saying.
The sources further disclosed that Williams had intensified her support for Bow Wow's ex, Ciara. And she still maintains her stand that he should refrain from saying bad things about Ciara.
However, this isn't the first time the TV host would be a victim of online body-shaming. Back in early July, 50 Cent took a shot at her by sharing a photo from her "Ask Wendy" author's outing in New York. He shared the image alongside a harsh caption, which read:
"This b- skipped leg day for 20 years."
Wendy's fans came to her defense with many criticizing 50 Cent and describing his actions "gross."
Please fill in your e-mail so we can share with you our top stories!