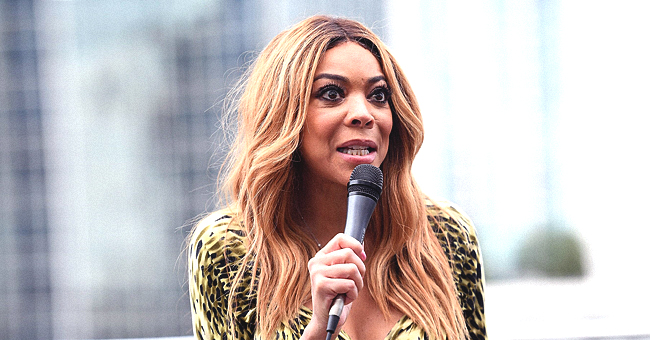 Getty Images
Wendy Williams Body-Shamed by Rapper Bow Wow for Her Beach Swimsuit Photo
The 32-year-old rapper, Bow Wow took to social media to body-shame the host of "The Wendy William Show," Wendy, in a recent post.
He shared an image of the 55-year-old show host which featured her in a two-piece black bikini at the beach and captioned it:
"They say it's a hot girl summer,"
before following it with a set of emoji which mocked and showed disgust for the photo.
However, there was a turn of events when reactions started to rally in support of Wendy. Fans were not having it and they were not going to let Bow Wow off the hook for this one.
A twitter fan wasted no time and went straight for a strong jab by tweeting these words:
"Wendy flying in private jets while you posting google images and flying coach, beyloved," a social media user wrote.
Another fan even came with a stronger jab for the rapper by commenting:
"When u failed as a rapper so you gotta turn to making fun of older (more successful) women on the TL" followed by laughing smiling emoji and "log out shad."
A social media user whose comment was particularly interesting and addressed the rapper's status as a father stated:
"You are raising a daughter…. The way you speak about women… just sad…."
BOW WOW'S ROW WITH CIARA AND WENDY'S TAKE ON THE ISSUE
The body-shaming post by the rapper is believed to be in response to Wendy's criticism of his actions following his row with his former girlfriend, Ciara.
As acquired from reports, Bow Wow while at a club referred to Ciara using derogatory words and claimed 'he had her first' thus leading to Wendy referring to his statements as "very distasteful" on her TV show.
Wendy has missed a couple of her time on the show due to some health issues in recent months but she is well known for being vocal about her opinions on her show.
It is apparent that the rapper didn't take the comment very well, which may have led to the crude post, but Wendy's fans were sure to show him where he stood.
Please fill in your e-mail so we can share with you our top stories!