Salma Hayek Reveals Her First Reaction to Meghan Markle's Vogue Proposal Was Thinking It's a Joke
Salma Hayek initially thought it was a joke when she received a call from Vogue's editor-in-chief and found out she was hand-selected by the Duchess of Sussex to be on the magazine's cover. 
Hayek, 52, was none the wiser when she received a call from her close friend Edward Enninful and was told that she wouldn't be able to speak out loud the name of the person he was about to patch through to her. 
In an interview with CNN this week, the actress said she was in a car when she got the call. She described what her thoughts were upon hearing the mystifying introduction.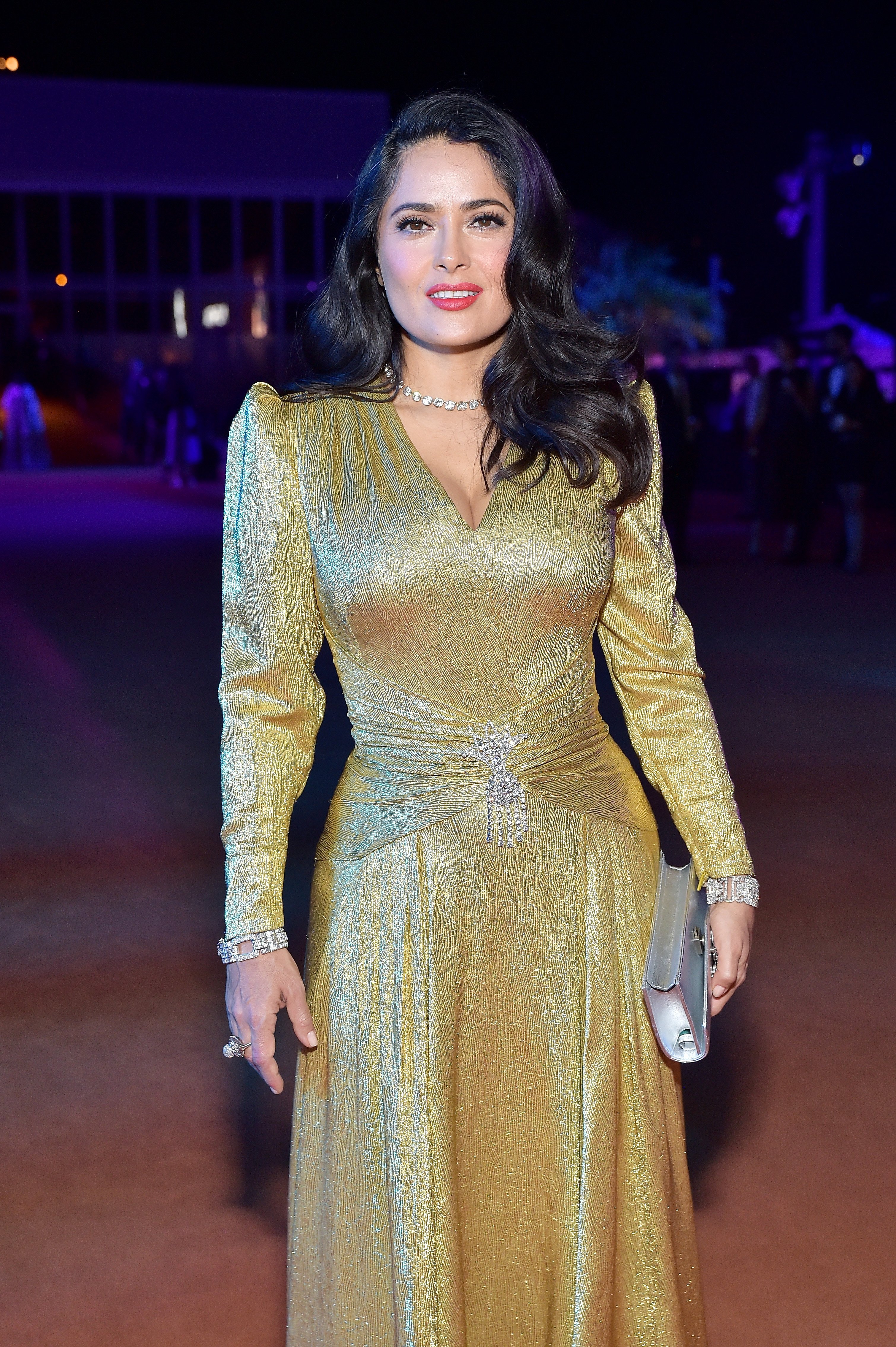 "Frankly, I thought it was a joke," Hayek explained, adding that she and Enninful share mutual friend Naomi Campbell. "And I thought, they're pulling my leg or something, you know." 
Instead of hearing her model friend who was in London at the time pop up on the line, Hayek said it was Meghan Markle who spoke to her. This was their first time making contact. 
"She introduced herself and was very kind and loving and easy-going," described Hayek. When Markle talked about a "project in support of women," Hayek made another assumption that proved to be wrong. 
The Duchess revealed that she would be working as the guest editor-in-chief for British Vogue's September issue. Hayek has worked with refugees, campaigned against abuse of women, and works on the Kering Foundation board.
She explained: 
"I'm thinking maybe it's going to be an article on what we're doing, you know, with Kering and women, and she said no, 'I'm [doing a cover], I'm not going to be the cover, I'm putting my favorite women on the cover. And you're definitely one of them.' "
Hayek admitted she "did not see it coming that way," and further talked about how the duchess had been secretly watching her and her efforts.
In turn, Hayek kept the Vogue magazine cover a secret for months before finally speaking out about it earlier this week. 
The actress said she was "honored to have been chosen by The Duchess." In the interview, she also claimed that she was the only one among the 15 women photographed for the magazine's cover who knew what was going on, or that some of them were hand-picked by the duchess herself. 
If it's true, then the duchess may well have had to explain herself to those women she has met before who were also featured on the magazine. For instance, the duchess reportedly sat down with model Adwoa Aboa in King's College London on International Women's Day. 
Furthermore, she held a private meeting with New Zealand Prime Minister Jacinda Ardern, the youngest female leader at 39, back in January this year. 
Last December, Markle took note of author Chimamanda Ngozi Adichie during a London event in which Adichie sat down with former First Lady Michelle Obama. And in July 2018, she met disability activist Sinead Burke. 
Others who will be on the magazine cover are actresses Jane Fonda, Gemma Chan, and Laverne Cox. Ballerina Francesca Hayward, boxer Ramla Ali, American activist Yara Shahidi, climate change activist Greta Thunberg, and models Christy Turlington Burns and Adut Akech are also featured.