9 Times Beyoncé and Blue Ivy Were Our Favorite Mommy-Daughter Style Duo
At the age of 7, Blue Ivy Carter is already being recognized as a mini fashionista, following in her pop queen mother's footsteps.
Over the years Beyoncé and Blue have been spotted in coordinating outfits that were serious style goals. We've rounded up 9 of their best mommy-daughter looks.
With the excitement surrounding Beyoncé's surprise release of her latest album, "The Lion King: The Gift", one person is slowly being realized for her star quality in all of this – eldest daughter Blue Ivy Carter.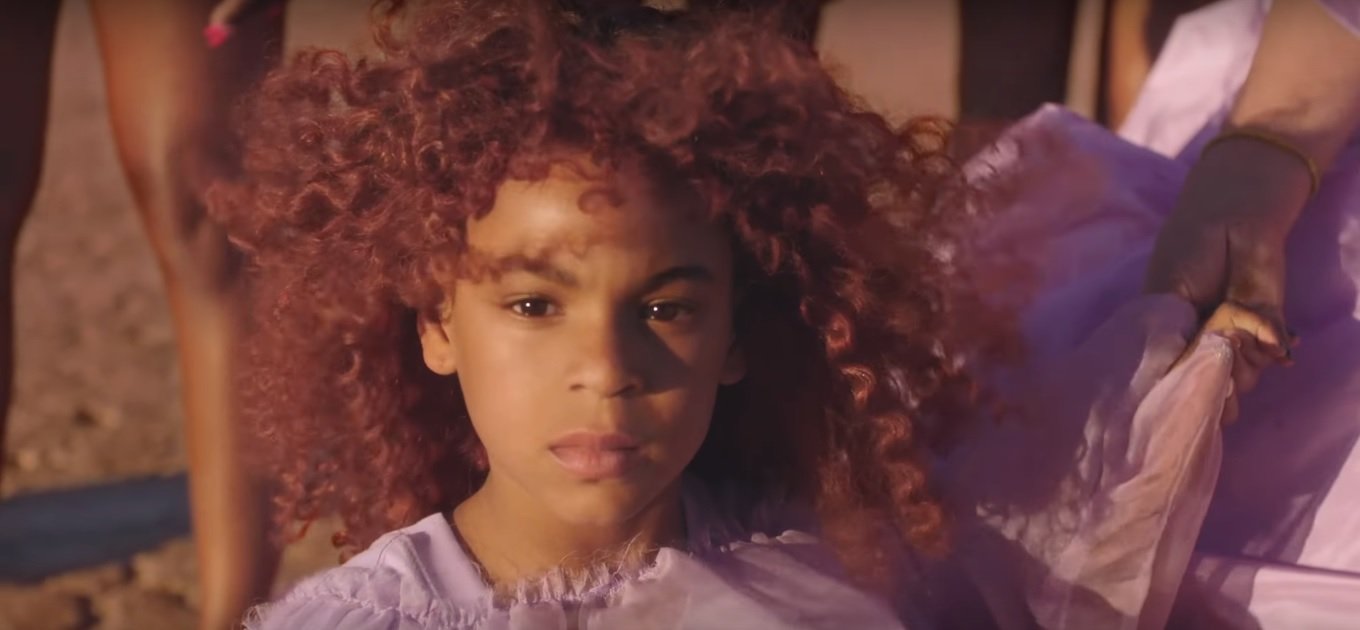 In the "Spirit" music video she is the princess taking her place next to her mother, the queen, with flaming red curls blowing in the breeze and a lavender tulle dress that matched her mother's. In the
double music video
for "Spirit" and "Bigger", Blue Ivy features once again in braids as protective mom Bey watches over her.
LIKE STYLISH MOTHER, LIKE STYLISH DAUGHTER
Beyoncé is a fashion icon in her own right and since Blue was born, they've served up the most incredible twinning looks.
We hope you're ready for all the cuteness that's about to come, because we've found 9 times when Queen Bey and Princess Blue were mommy-and-me style goals with their matching fashion.
1. Pretty in Petals
Never mind that Bey is giving us Audrey Hepburn vibes with this look, Blue totally stole the spotlight from her mom with all her yummy baby cuteness.
2. Dazzling in Denim
We can't decide what's the best thing about this – Blue's coily afro or those custom denim Gucci jackets by Alessandro Michele.
3. Salt-N-Pepa Flyness
This Halloween group costume was so on-point. Paying homage to one of the best female hip-hop groups of all time, Bey, Blue, and mom Tina Lawson absolutely did this look justice.
4. Tutu Cute
What do you get when you mix two long braids, an $11,000 dress and sneakers? A diva-in-training, that's what. Blue really did look like a princess with her crown and tulle skirt, while mama Bey was as regal as ever in a high-necked couture gown.
5. Bathing Suit Beauties
Boating around New York is that much cooler when you and your daughter are decked out in stylish one-piece swimsuits.
6. Flower Power
In between her Formation World tour, the "Flawless" hitmaker got trendy with her daughter in turquoise floral Gucci dresses. And what was their backdrop? The Eiffel Tower. How très chic!
7. A Beauty, A Bump, and Blue
While Bey's bump was front and center during this Easter celebration, we couldn't miss how she and Blue coordinated their white outfits, and the singer even used her fingers like bunny ears to match her daughter.
8. Golden Girls
Bey and Blue shut down mom Tina's Wearable Art Gala with their golden fashion moment. The "Drunk in Love" singer wore a gown with a massive gold train while Blue wore a metallic ruffled dress and a matching wig.
9. Shine Bright Like A Diamond
There's so much that can be said about these looks. From Beyoncé's finger wave braids to their sparkly tuxedo dresses… it was high glamour at its best.
SHE GETS IT FROM HER MAMA
Track 15 of "The Lion King: The Gift" caused quite a frenzy, not only because of its lyrics celebrating the lovely chocolate color of dark-skinned Black women but because Blue Ivy sings in the intro and outro of the song.
 In a sweet, clear voice Blue Ivy sings, "Brown skin girl, your skin just like pearls." Mama Bey gave her a writing credit on this song, which has earned her her first Billboard Hot 100 entry – at the tender age of 7.