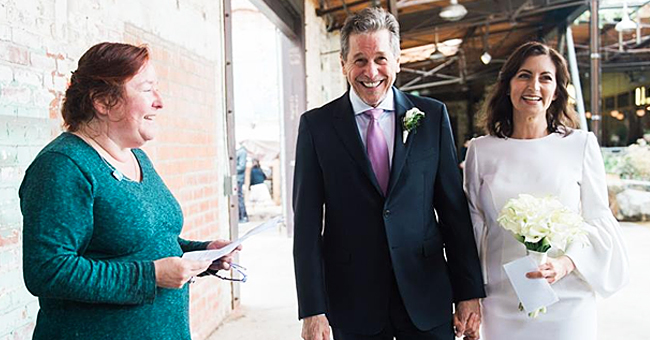 facebook.com/TimMathesonOfficial
Remembering Eric 'Otter' Stratton from 'Animal House'
Actor Tim Matheson is best known for his role as Eric "Otter" Stratton in the 1978 comedy "Animal House." However, he is also a director and producer with a long list of other well-known roles and accolades.
Tim Matheson has had a variety of well-known roles over the years. His film career started long before he landed his role in "Animal House."
He even bagged a few awards including two Primetime Emmy Award nominations for Best Guest Star in a Drama Series for his role as Vice President John Hoynes on the television series, "The West Wing." The star has entertained audiences for over 50 years.
Now, Matheson is still involved in show business. In 2015, he acted and directed several episodes of The CW series, "Hart of Dixie."
Matheson also directed "The Last Ship," "Burn Notice," "Criminal Minds," "Without a Trace," "Cold Case," "Numbers," "Drop Dead Diva," "Suits," "Eureka" and "White Collar." He also worked on the pilot episodes of The Good Guys" and "Covert Affairs."
As for his personal life, Tim was once married to actress Jennifer Leak who he met on the set of "Yours, Mine, and Ours." Their relationship ended in divorce shortly after their wedding.
Matheson went on to marry Megan Murphy in 1985. They had three children together before their 25-year marriage ended in a divorce as well.
The 71-year-old actor eventually moved on. He attended the Critics Choice Awards with his beautiful girlfriend Elizabeth Marighetto on his arm.
Last year, the pair decided to tie the knot. They held a simple yet beautiful ceremony on March 10, 2018 in the Arts District of Los Angeles.
According to Tim's Instagram page, they then spent their honeymoon touring Japan. Fans immediately flooded the comments section with love, congratulations, and support for the newlyweds.
One fan commented, "Congratulations!!! I wish you both the best!!"
"Dear Tim, Many heartfelt congratulations to you and Elizabeth, following your recent wedding. May your lives together be blessed with everlasting love and happiness, good health, peace, and prosperity. Wishing you both all the very best of luck for the future," wrote another fan on Facebook.
Please fill in your e-mail so we can share with you our top stories!