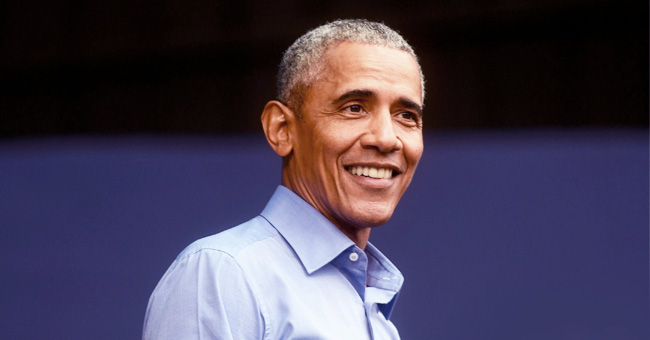 Getty Images
Top 15 Barack Obama Quotes
The 44th president of the United States, ex-president Barack Obama turned 58 on August 4. During his tenure as President, the father of two was known for his wisdom-filled quotes that served as an inspiration to many.
OBAMA'S 58TH BIRTHDAY
Former Commander in Chief of USA, Barack Obama was born on August 4, 1961. Not only was he the first African-American President of the United States and a Law graduate from Harvard, but he was also a motivational speaker and activist that brought light with his ever-inspiring quotes.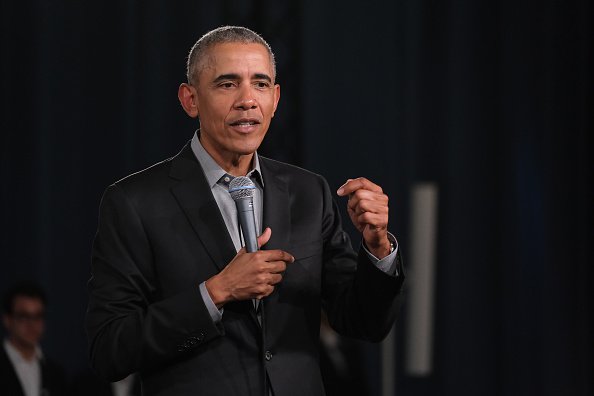 Former U.S. President Barack Obama speaks to young leaders from across Europe on April 06, 2019 | Photo: Getty Images
As this Nobel Peace Price Winner turns 58 in a few days, it is appropriate to recall some of his all-time best quotes and inspiring words, to commemorate his birthday.
SAYINGS BY BARRACK OBAMA
One peculiar thing about the Democrat was that he always had something inspiring to say about every pressing issue, from politics to finances, world peace, and security. The political legend's priceless contributions always come in handy.
FINANCES
"Focusing your life solely on making a buck shows a certain poverty of ambition. It asks too little of yourself. Because 'it's only when you hitch your wagon to something larger than yourself that you realize your true potential."
NATIONAL ISSUES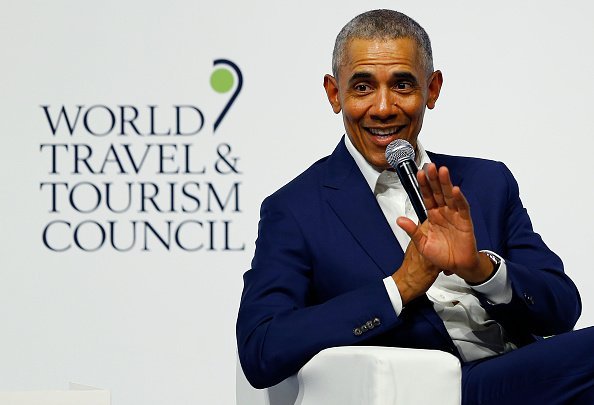 President Barack Obama speaks to the audience during the World Travel and Tourism Council Global Summit | Photo: Getty Images
"It took a lot of blood, sweat, and tears to get to where we are today, but we have just begun. Today we begin in earnest the work of making sure the world we live our children is just a little bit better than the one we inhabit today."
"Hope is the bedrock of this nation; this believes that our destiny will not be written for us, but by us."
"Those who have the privilege to serve this country have an obligation to do our job as best we can… 'that's why disagreement cannot mean dysfunction…The American 'people's hopes and dreams are what matters, not ours."
POLITICS
"In the end, this is what election is about. Do we participate in a politics of cynicism, or a politics of hope?"
"If we think we can just use the same partisan playbook where we just challenge our 'opponent's patriotism to win an election, then the American people will lose. The times are too serious for this kind of politics."
LIFE CHALLENGES
"Nothing in life 'that's worth anything is easy."
"One voice can change a room."
"If you are walking down the right path, and 'you're will to keep walking, eventually 'you'll make progress."
"You 'can't let your failures define you. You have to let them teach you."
RACISM
"'It's important we realize that I was actually black before the election."
"I don't want to put Red America against Blue America. I want to be President of the United States of America."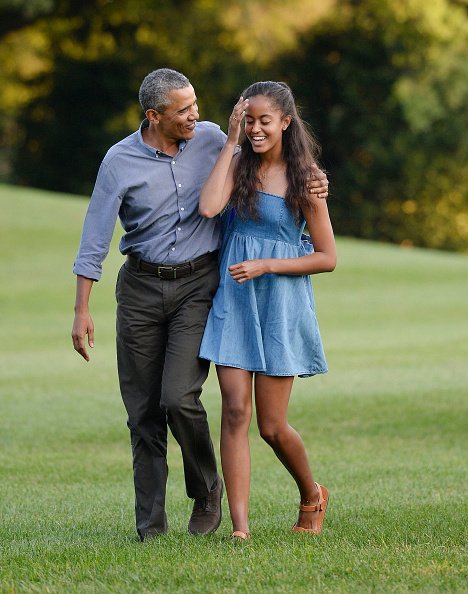 Barack Obama and daughter, Malia Obama | Photo: Getty Images
PEACE
"There is not a liberal America and a conservative America, there is the united states of America."
"We need to keep making our streets safer, and our Justice system fairer, our homeland more secure, our world more peaceful and sustainable for the next generation."
There are lots more of other issues the grooming 58-year-old has addressed in the past, through his invaluable quotes, as well as a lot of lessons to be learned from this wise democrat.
Please fill in your e-mail so we can share with you our top stories!