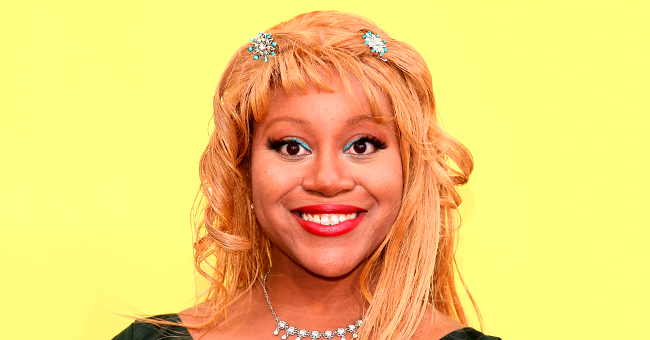 Getty Images
Hottie from 'Flavor of Love' Was Once Part of a 2018 Musical Stage Play That Got Mixed Reviews
Hottie went from disastrously cooking a whole chicken in a microwave to creating a musical stage play in 2018. It got mixed reviews, and her critics didn't go easy on her.
Schatar Sapphira Collier, famously known as "Hottie" from the reality show "Flavor of Love," went from vying for the attention of Flavor Flav to making a short musical in 2018.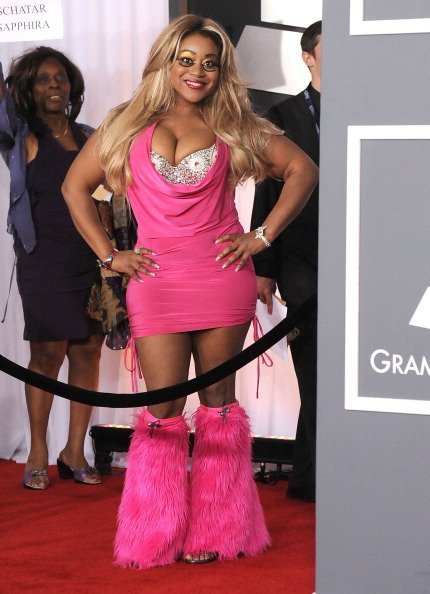 Schatar Sapphira at The 54th Annual GRAMMY Awards in Los Angeles | Photo: Getty Images.
In an Instagram post, Collier announced that the 9 minutes musical "Amulet of Love" was available on Amazon and YouTube. In the caption, the actress revealed that she wrote, directed, and sang in the production.
The musical follows the story of an acclaimed singer, "Alexis Hamilton" who connects through a prophetic dream with "Miguel Goodman," a famous businessman.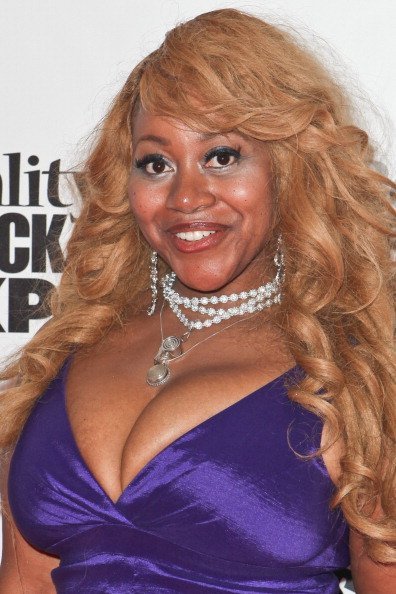 Hottie Schatar Sapphira at the 2011 Reality Rocks Awards in Los Angeles, California | Photo: Getty Images
It was a typical girl meets boy kind of story, but the reviews it got, were mixed. On Amazon, it had an average of 3-stars, and one reviewer, Jevontay McElroy, wrote that there was a lot of overacting, and the short film needed more work.
McElroy, after calling it cheap and tragic, added, "The script was a mess; you didn't have a strong story," and then advised Collier to ensure that next time, she uses a cast that does not look into the camera.
Another reviewer who went by the name, "Amazon Customer," called it
"The most terrible thing I have ever seen," adding, "Whoever created this is talentless, and must quit before someone else have to suffer through any more of these projects."
Despite the harsh criticisms, some reviewers came through for the VH1 star. Samantha called the musical "fun", and Collier, a queen.
She added that she could not wait to see more of the TV star's work, and others said that it was wonderfully written and fun for all ages.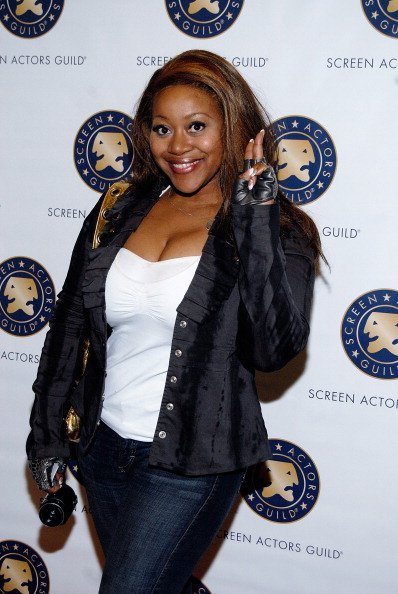 Actress Schatar "Hottie" Sapphira at Screen Actors Guild Actor Center in Los Angeles.|Photo: Getty Images.
Aside from the musical, Collier also premiered a new cooking show that same year. She showed off her newly acquired skills preparing chicken teriyaki and sesame ginger chicken.
The show, "Poultry Princess" aired on Amazon Prime; it featured guests and different recipes for viewers to try at home. Collier equally showed off early this year that her talent goes beyond cooking chicken and making musicals.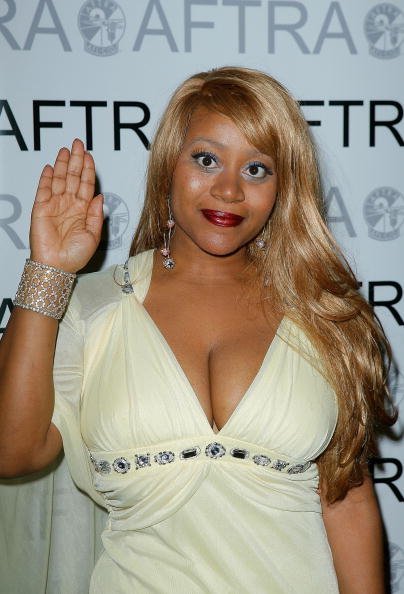 Actress Schatar Sapphira attends the 2009 AFTRA (American Federation of Television and Radio Artists) Media and Entertainment Excellence Awards in Los Angeles.|Photo: Getty Images.
She started a documentary and reality TV channel that airs "Original, classic, and music documentaries." The TV star said in a press statement that the programs on her channel would satisfy the hungriest and curious minds with artistic, educational, and informative messages.
Collier's newest venture is off to a good start, and so far no one has called it "terrible" or asked her to stop torturing her audience.
Please fill in your e-mail so we can share with you our top stories!