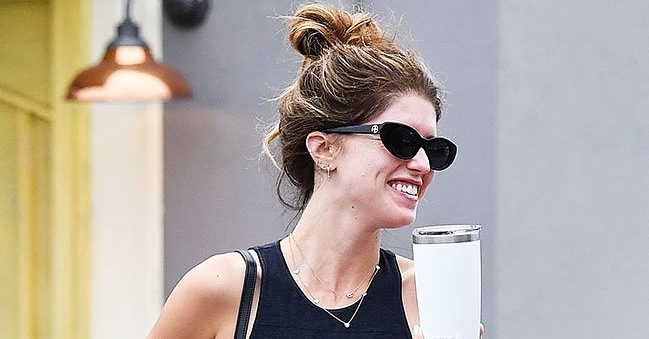 twitter.com/HollywoodLife
Katherine Schwarzenegger Wears Gold 'CP' Earrings as Tribute to Husband Chris Pratt
The 29-year-old author was captured looking "love-struck" as she accessorized with respect to her partner, Chris Pratt.
On Wednesday, Katherine was seen rocking a pair of earrings which had Chris' initials C.P. inscribed on it as she left a yoga studio in L.A.
It's barely two months after Chris and Katherine said their vows at the San Ysidro Ranch in Montecito, California. Katherine's show of affection to her husband keeps burning hot.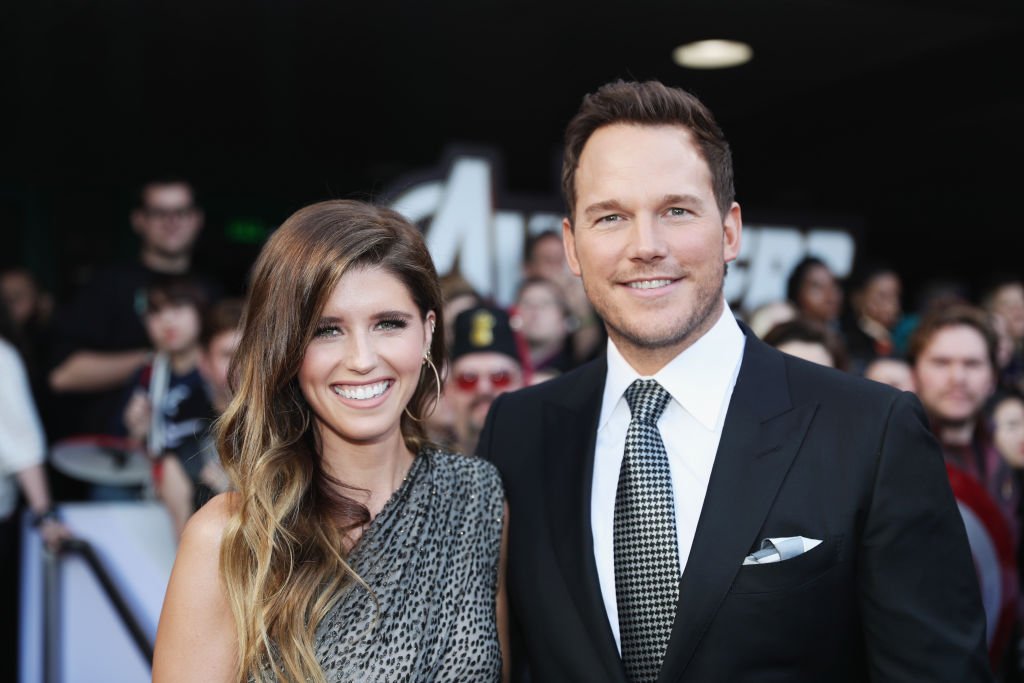 Katherine Schwarzenegger and Chris Pratt attend the Los Angeles World Premiere of Marvel Studios' "Avengers: Endgame" at the Los Angeles Convention Center | Photo: Getty Images
On Wednesday, she was seen checking out of a yoga studio in L.A. and admirers couldn't help but notice her stunning earrings.
Alongside some adorable jewelry, Katherine wore a pair of gold earrings which spelled out C P - an apparent tribute to husband Chris Pratt. She also had on a necklace which bore KSP – her new initials Katherine Schwarzenegger Pratt.
She completed the look with an appropriate work out gear, which was a black crop top, leggings, and white trainers. And had her hair styled in a messy bun that showed off her jewelry.
Katherine avoided the sun rays with a pair of sunglasses and was seen with a stainless steel mug, phone, and a black cap in her hands. Extra baggage saw her carry a black and white cross-body bag.
A TRIP DOWN THE COUPLE'S ROMANTIC AFFAIR TIMELINE
Before his relationship with Katherine, Chris was married to a colleague, Anna Faris. The pair got married on July 9, 2009, and had a child named "Jack" together.
However, after eight years together they separated and filed for a divorce in 2017. As disclosed by TMZ, the separation was as a result of "irreconcilable differences."
Then, Chris and Katherine were captured spotted together on what appeared to be a date on June 18, 2018, in Santa Barbara, California. And as acquired from reports, Katherine's mom, Maria Shriver, was the one who hooked up the pair.
Subsequent weeks following the sighting in Santa Barbara were filled with speculations of a romantic relationship between the two. However, investigations revealed that they had had been together for months earlier but kept the affair private.
On November 2, 2018, Chris finalized his divorce with Anna Faris. A month later, he made his relationship to Katherine official through social media with an emotional Instagram post for her 29th birthday.
On January 13, 2019, admirers received the news they had been waiting for as Chris announced that Katherine had accepted his proposal on his Instagram page
The following months saw wedding plans come into motion and the couple move in together, as well as, appear on red carpet events together.
On June 8, 2019, the big day arrived, and Chris and Katherine tied the knot in Montecito, California in front of close family and friends.
Please fill in your e-mail so we can share with you our top stories!