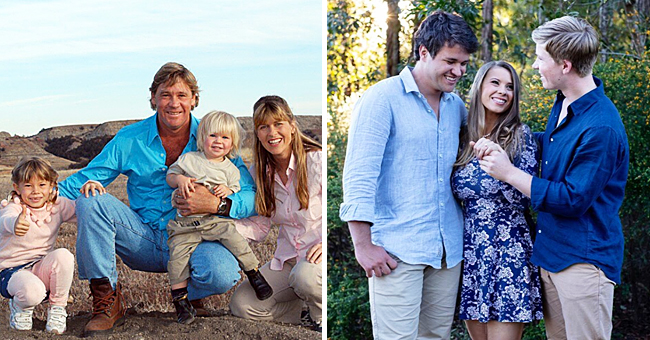 instagram.com/bindisueirwin
Bindi Irwin Says Dad Steve Would Be Proud of Her Brother Robert for His Support
Bindi Irwin shared her wedding plans with the world following a beautiful engagement to her long-term boyfriend Chandler Powell, 22.
The long-awaited engagement doesn't come as a surprise as Bindi and Chandler have been together for 6 years and for some time now there had been rumors of an engagement.
The engagement took place on Bindi's 21st birthday Bindi announced in a tweet saying
"On my birthday I said 'yes' & 'forever' to the love of my life."
The wedding reception will be a special family affair that her father, Steve, would have been proud of, as according to Bindi, in addition to her mother-daughter dance she would like her brother, Robert to be the one to walk her down the aisle.
The 21-year-old who lost her father, Steve Irwin the Crocodile Hunter in 2006 has developed a strong bond with her brother Robert and their mother Teri.
Bindi took to her Instagram to share the special bond that she shares with him. It seems family is very important to Bindi as she wrote a note to her late father stating that he would have been proud of her and Robert. The post said
"Dad, You would be so incredibly proud of Robert, he has been such an amazing support during this beautiful new life chapter. I know you'd be beaming with pride when the time comes that he walks me down the aisle. I wish you could be here for these moments, but I know that your spirit lives on in us."
Bindi also said that Robert has always been there for her and that he is such an important part of her life. She said
"I'm always so grateful that Robert is there, and he has been such a big part of my life and he's always stepped up and been the one to give me a hug when I need it and encourage me forward in life"
Robert also shared his joy for the couple on his Instagram with the caption
"I am beyond happy for you two. You are true soulmates and have always been so completely perfect for each other. Love you both and congratulations."
Please fill in your e-mail so we can share with you our top stories!