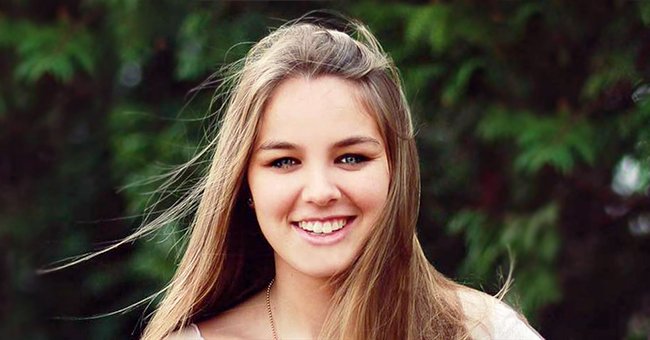 youtube.com/Today
People: Kennedy Family 'Seems to Be in Shock' with the Death of Saoirse, Source Claims

The announcement of Saoirse Kennedy Hill's untimely death left many shocked, and that promptly applies to her world-famous family who just never saw it coming.
Last week Thursday, August 1, Saoirse passed away at her family's Massachusetts compound. Although unconfirmed, reports claim that the cause of her death is an overdose.
That has added to the mystery of Saoirse's death, making it one that has left everyone quite shaken.
Newly-aired reports have it that the entire Kennedy family are still reeling from the tragic occurrence. The Kennedys are handling her death with "tremendous sadness," a source close to the family told People.
The unidentified source also added that this applied more correctly to "the young kids, the cousins" because they were a lot closer to the deceased beauty. "Everybody seems to be in shock," the family friend further said.
The more elderly generation of the Kennedys, however, seem more controlled compared to the younger. The source related that grandmother Ethel Kennedy "is a very, very strong person."
The close friend of the Kennedys explained that Ethel's way of grieving is not like the usual, it is more of a "stiff upper lip Irish stuff that Rose [Kennedy] was a master of."
This controlled strength of Ethel's doesn't apply to all the elderly Kennedys. For them, Saoirse's death has reportedly "reignited" decades of tragedy. The family friend said:
"I can only imagine what this is doing to Courtney's siblings. Every time there's a tragedy, it has to rekindle all of those tragedies."
The Kennedys have done nothing to mask their grief, and each family member has taken to social media platforms to air their emotions.
The long list includes Shriver, Saoirse's cousin, who called her "a brave young woman," Robert Jr., 65, who shared sweet memories of the deceased and described her as "fierce, both in her love for her family and yearning for justice."
Going by the lengthy words, Saoirse's death is indeed a painful one. More than the mysterious nature of her death, the fact that she had been a promising youth is heart-rending.
At 22, Saoirse was about to start her senior year in college and had a lot planned for the future. Aside from that, her fun-loving and cheery personality, as detailed by Saoirse's cousin, Michaela Kennedy Cuomo, is one that the family will sorely miss.
May her soul rest in peace.
Please fill in your e-mail so we can share with you our top stories!