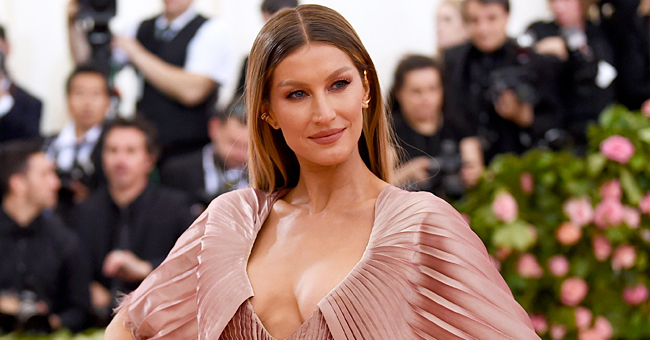 Getty images
Gisele Bündchen Shares Sweet Birthday Tribute to Husband Tom Brady
Gisele Bündchen called her husband the "avocado to my toast" in a sweet tributary post as she celebrated his birthday over the weekend.
Saturday was the birthday of professional footballer Tom Brady. The four-time Super Bowl MVP turned 42 and received an endearing message from his wife of ten years, Gisele Bündchen.
The two have been married since 2009 and are parents to daughter Vivian, six, and son Benjamin, nine. Brady also shares an 11-year-old son with ex Bridget Moynahan.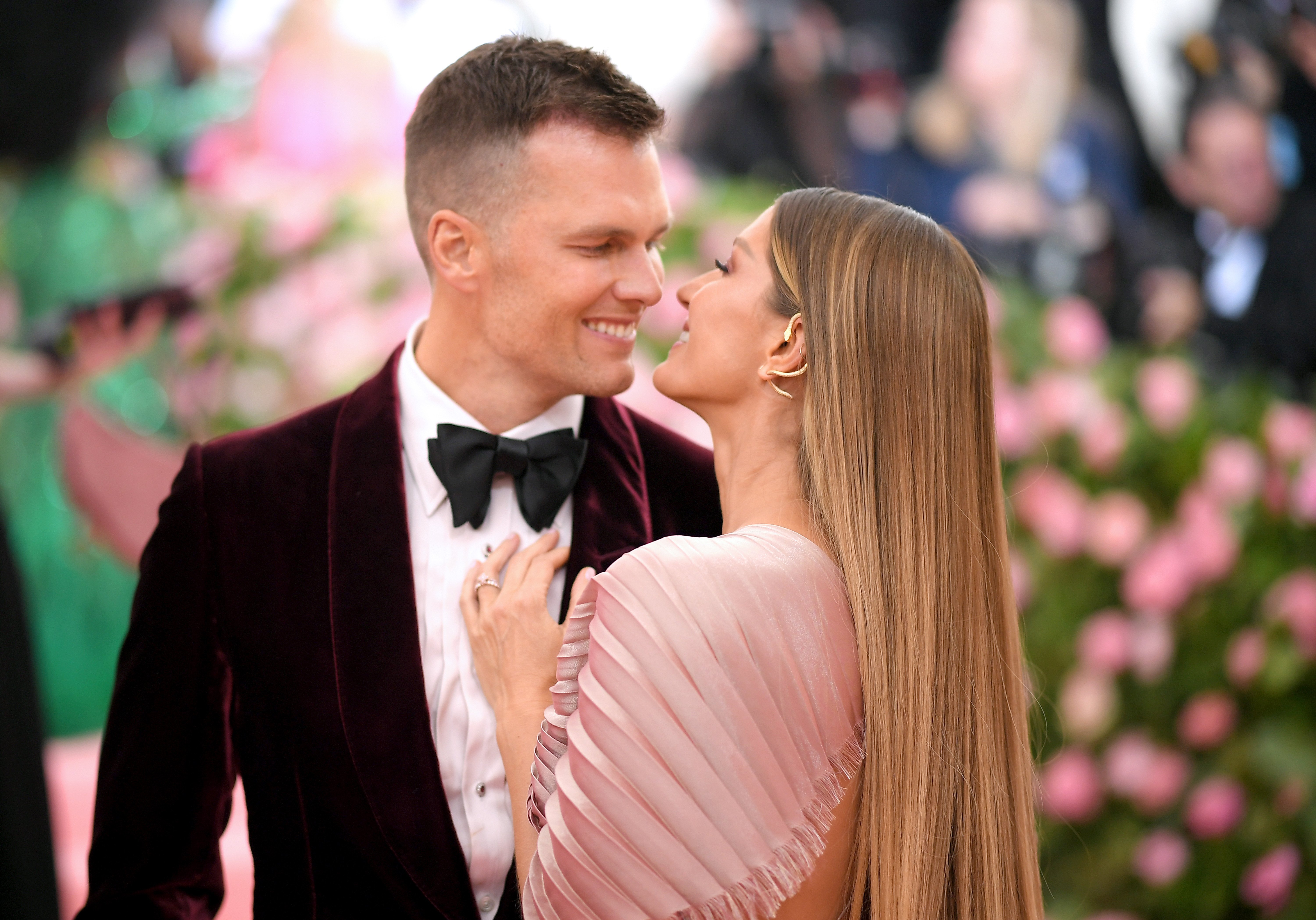 Gisele Bündchen and Tom Brady attend the 2019 Met Gala | Photo: Getty Images
Bündchen, a model and actress, wrote:
"Happy birthday love of my lifeeey! Life is so much better because we can share it with you! Thank you for being our rock, and the avocado to my toast ! We love you!"
She also shared a message in Portuguese. In response, Brady commented in Portuguese as well as English. "Te amo mamai," he wrote, which means "I love you."
He continued, "I am the lucky one!!!! I love my family." In the first picture, both Bündchen and Brady wore toothy smiles as the Brazilian rested her head against her husband's.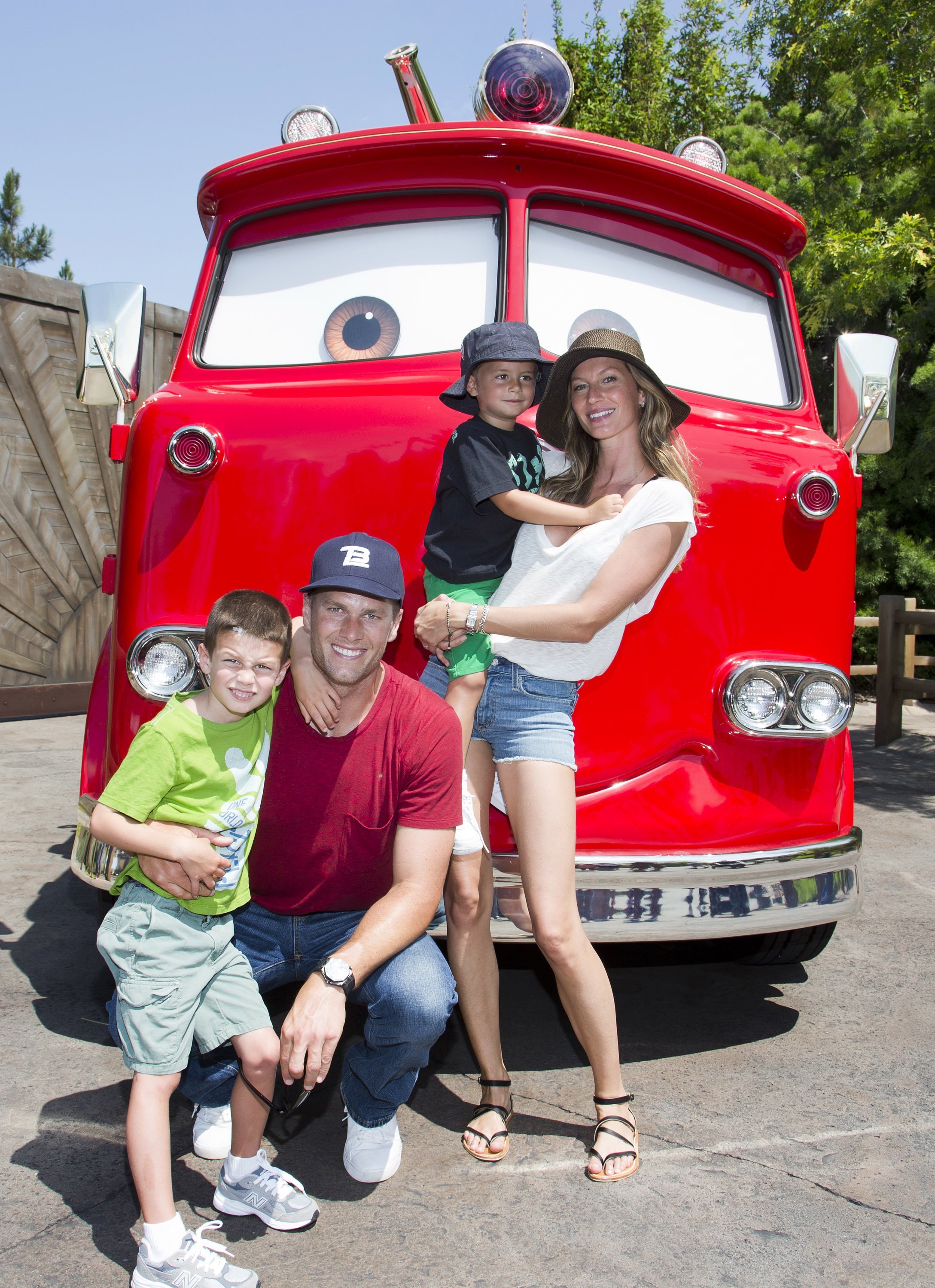 Tom Brady, his wife Gisele Bündchen, and their kids enjoy some family time ahead of the Super Bowl LII in February 2018 | Photo: Getty Images
The second picture showed Brady receiving tons of kisses from his three children and kissing the head of one of his sons. The third picture featured him getting a doggy kiss from his furry companion.
In the last photo, Brady and Bündchen shared a kiss as they wore an avocado and toast costume respectively. Little Vivian was spotted standing next to them wearing a headband.
Just the month before, Bündchen also celebrated her birthday and received a similar shower of love in a tributary post from her husband. "Happy birthday mamai," he began.
The New England Patriots Quarterback continued the post in his wife's native language saying, "You are the light that illuminates our days." He attached two heart emojis to the caption.
Then, he ended with: "We love you so much." Bündchen responded in the comments. "Thank you, my love; love you," she wrote. The two share the sweetest bond.
They met back in 2006 and started dating a year later. In January 2009, they got engaged. They didn't wait to get married. In February 2009, they held a private ceremony in Santa Monica, California.
The first wedding was quite small and intimate, and the couple held a second one in Los Angeles a month later, This time, they invited their extended family for the event in Costa Rica.
The two have had their share of divorce rumors, as is the case for most celebrity couples. However, a more serious public incident they had to get through together was 2015's "Deflategate" occurrence.
At the time, Brady received a four-game suspension for the 2016 NFL season. Bündchen showed that she was sticking to her man's side with an Instagram photo of her and Brady playing a game of catch.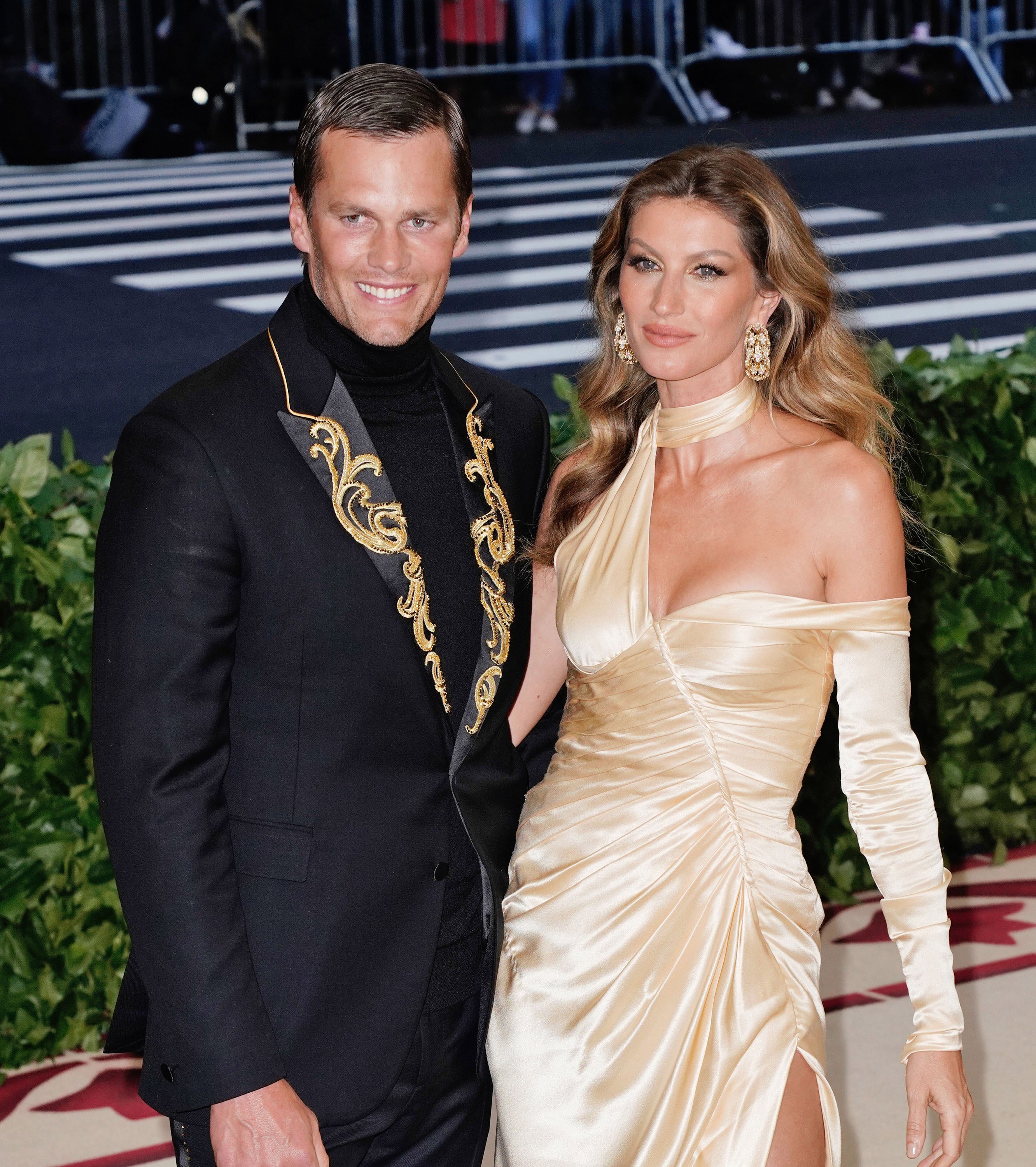 Tom Brady and Gisele Bündchen attends the Heavenly Bodies: Fashion & The Catholic Imagination Costume Institute Gala in New York in May 2018 | Photo: Getty Images
"Don't worry guys. I will keep him ready," she captioned the picture. Clearly, these two have a very strong bond that can't easily be broken. A belated Happy Birthday to Brady.
Please fill in your e-mail so we can share with you our top stories!