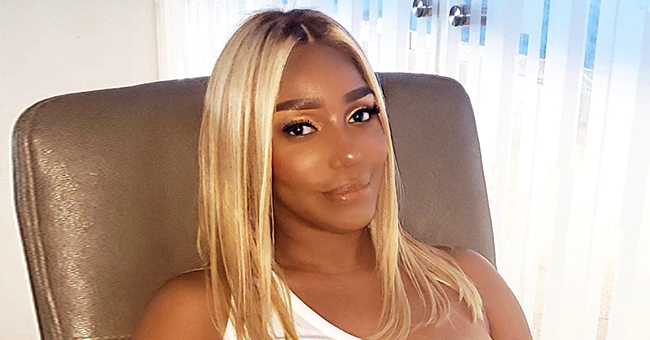 Instragram/NeNeLeakes
Nene Leakes Shares Cryptic Message about Being Painted as the 'Bad Guy' in a Recent Post
With "The Real Housewives of Atlanta" currently filming its newest season, it seems NeNe Leakes is still having a difficult time connecting with her fellow housewives.
In fact, she posted a cryptic message on Instagram about always being pointed as the "bad guy."
On Instagram, NeNe wrote about the time she was able to spend reflecting, especially about those who've wronged her yet she ended up being the one to make amends.
"Sitting on my flight this morning reflecting/thinking about how i've had to make amends with people who actually wronged me and the way that has made me feel."
On Being a Celebrity
She adds that with so many eyes on her as a celebrity, it's easy for people to judge without actually knowing the entire story.
"When [you're] a big personality, the fingers get pointed in your direction a lot as the bad guy. It's just crazy to me how society judges from the outside in, instead of the inside out."
A Divine Intervention
Realizing this was all in the past and there's nothing she can do about it now, NeNe says that at least now, she was given a great discernment.
"I'm just grateful to God that I was given great discernment! Happy Sunday #yourdayiscoming"
While the Bravo star did say she was just grateful for realizing a lot of things, she still believes in karma, adding the hashtag "#yourdayiscoming" to her post, along with a PS message: "some people play victim well."
"RHOA" Problems
In the previous season of her show, NeNe got into a verbal altercation with her longtime friend, Marlo Hampton.
In the clip, NeNe was in tears over her husband's cancer diagnosis, and when the pressure is put on her, she yells: "Do you know what I'm going through?!"
Marlo then fires back, saying that NeNe isn't the only one with problems.
"You're not the only person hurting! Friends hurt! Do you know what your friend is going through?!"
With so much going on, it turns out Marlo wasn't the only one NeNe fought that day. She even threw out the entire "RHOA" crew and producers, trying to get some alone time.
To add to this, she even ended her friendships with the majority of the cast members during a party, particularly with Cynthia Bailey because she didn't say Kenya Moore was invited, too.
Please fill in your e-mail so we can share with you our top stories!