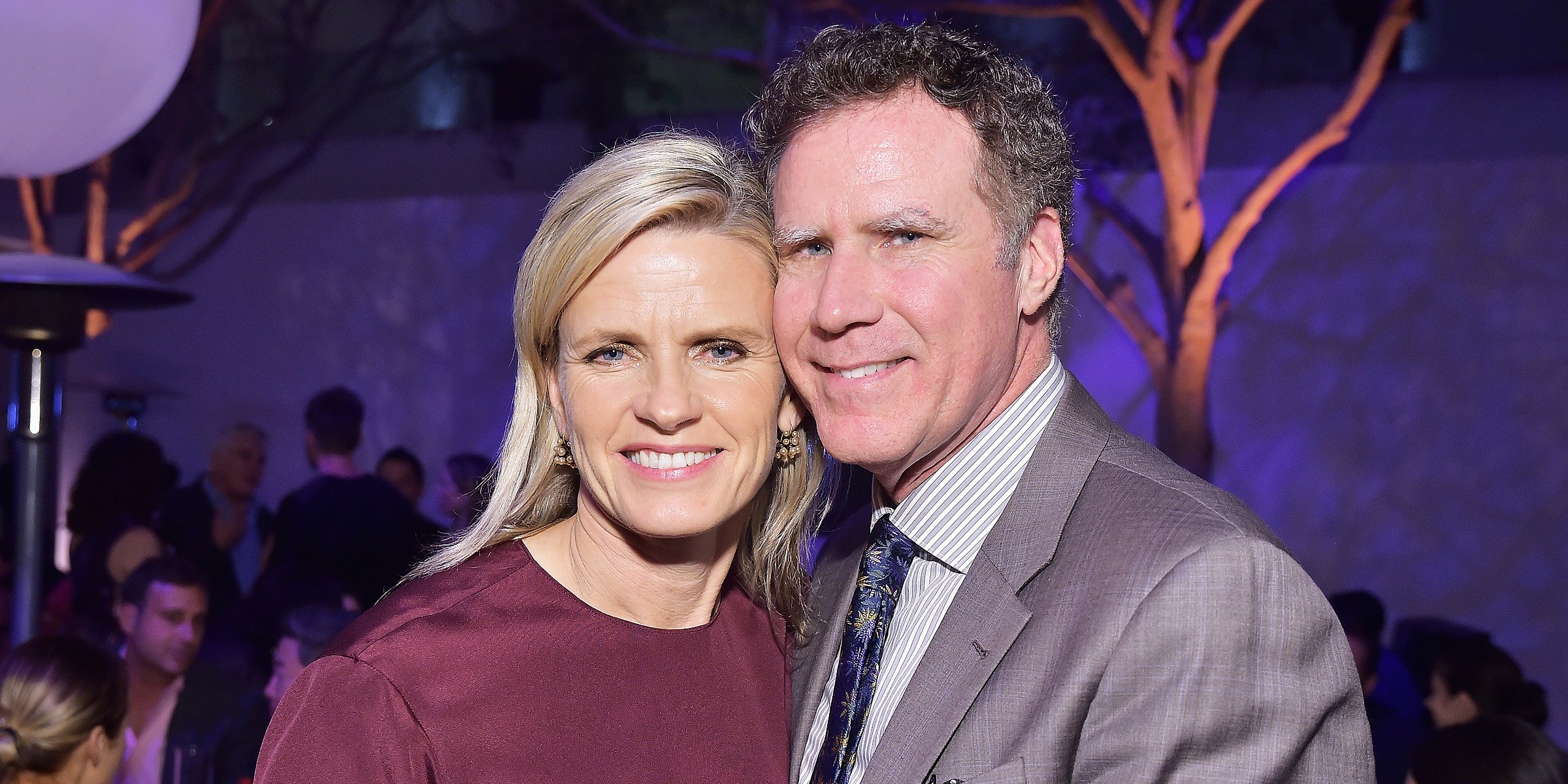 Will Ferrell and Viveca Paulin | Source: Getty Images
Who Is Will Ferrell's Wife? Viveca Paulin Was Almost 'The One That Got Away'

Will Ferrell's wife, Viveca Paulin, is active in the entertainment and art industries. The pair initially dated briefly in 1995 before going separate ways. However, the duo rekindled their romance as Ferrell's career took off, and they have been together ever since.
Will Ferrell made his name known in the entertainment industry as a great comedian and actor, known for his roles in "Elf," "Get Hard," "Anchorman," and "Daddy's Home."
However, his big break happened when he landed a permanent role in "Saturday Night Live" for seven years, from 1995 until 2002.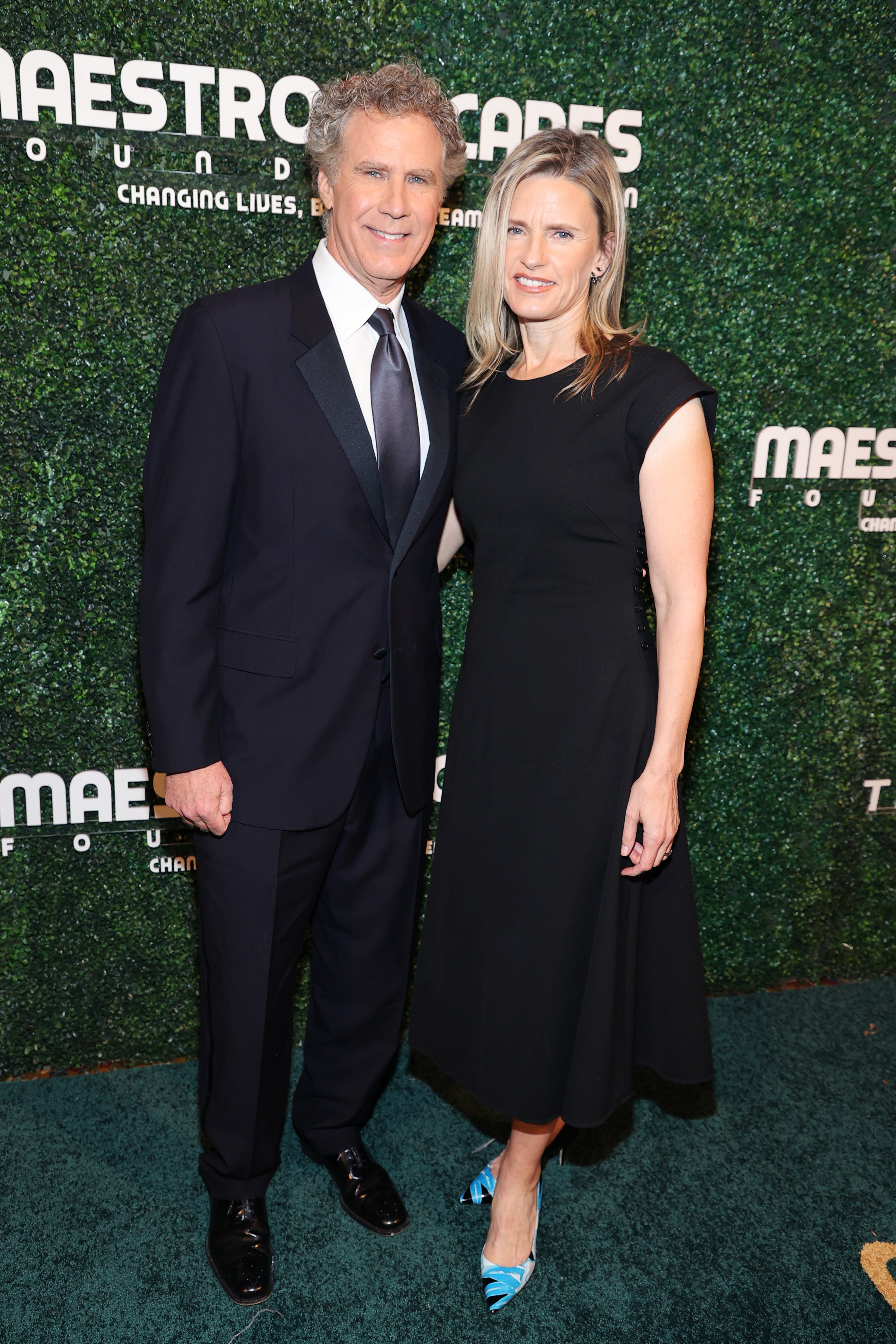 Will Ferrell and Viveca Paulin during the 2021 Maestro Cares Gala at Cipriani Wall Street on December 7, 2021, in New York City. | Source: Getty Images
Although he appeared on "Saturday Night Live" a few more times after leaving, Ferrell focused his career on film and television. Given his status as a public figure, Ferrell's personal life has become of public interest.
Ferrell has been happily married to his longtime girlfriend, Viveca Paulin, for over 20 years, and their love story is what others would imagine a romantic comedy to be.
Who Is Viveca Paulin, Will Ferrell's Wife?
Born on April 24, 1969, in Askim, Sweden, Paulin is an actress and producer most recognized for "Ralph Breaks the Internet," "A Night at the Roxbury," and "Money Talks."
Paulin, who graduated from Pomona College with a degree in art history, is more interested in the arts than the entertainment industry. In pursuit of her interest, she has a full-time job as an auctioneer and founded Contemporary Friends in 2013, partnering with the Los Angeles County Museum of Arts.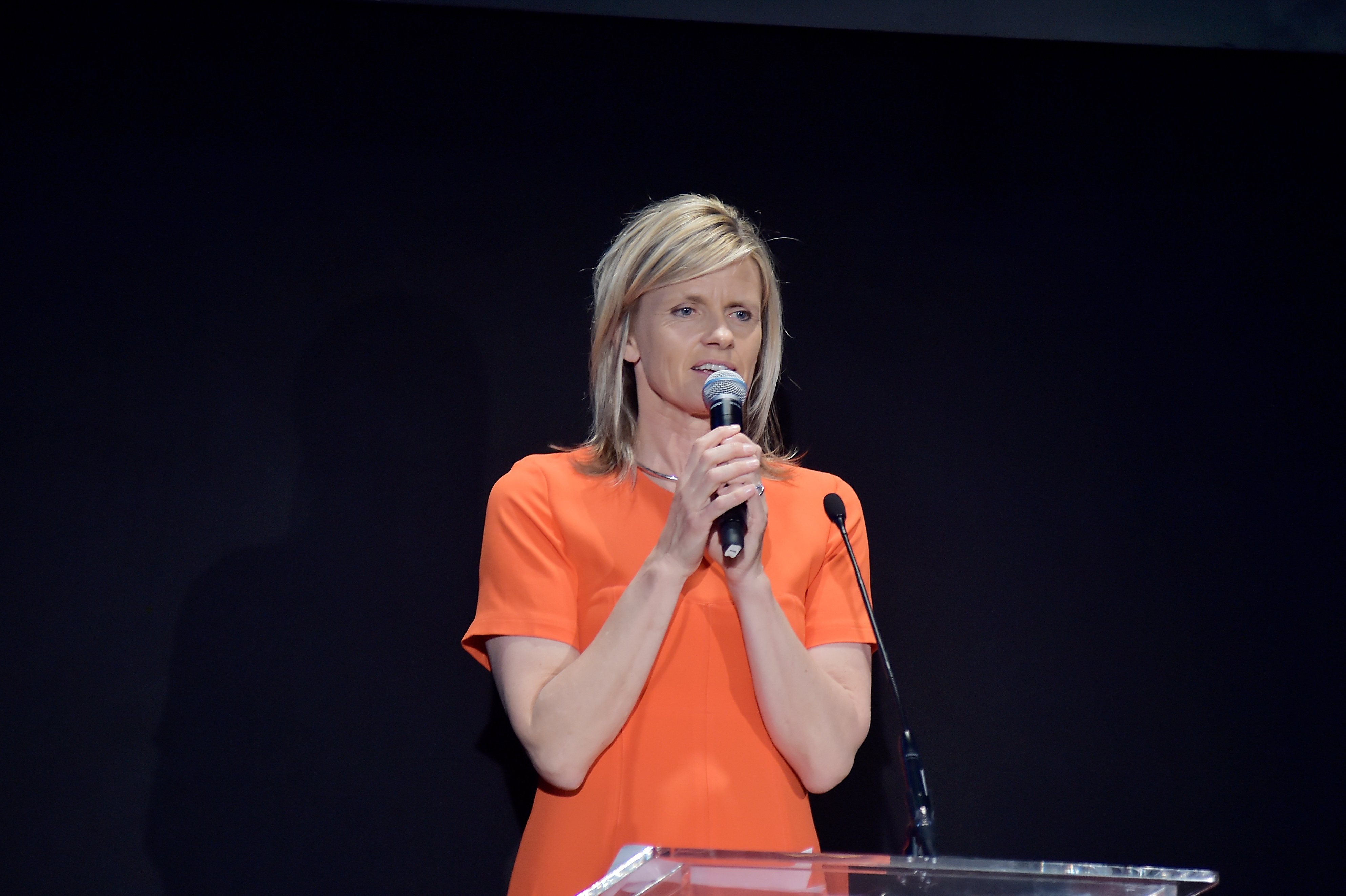 Viveca Paulin speaks during the LACMA 2018 Collectors Committee Gala at LACMA on April 21, 2018, in Los Angeles, California. | Source: Getty Images
Contemporary Friends aims to acquire pieces of modern art from international artists. As of 2016, the organization has successfully brought 29 art pieces into the museum through Paulin's leadership. Paulin said:
"Being around the auction houses made the transition to collecting an easy one, particularly with prints. I am drawn to artists that think differently than I do."
Fortunately, Paulin has a supportive husband behind her back. In 2015, Ferrell opened up about the sacrifice he was willing to make for his wife's success. He often encourages his wife to study again, should it help her professionally, while he can take care of their kids.
The actor claimed he would happily be a stay-home dad, slow down his career, and drive his sons to their sports activities while his wife studies.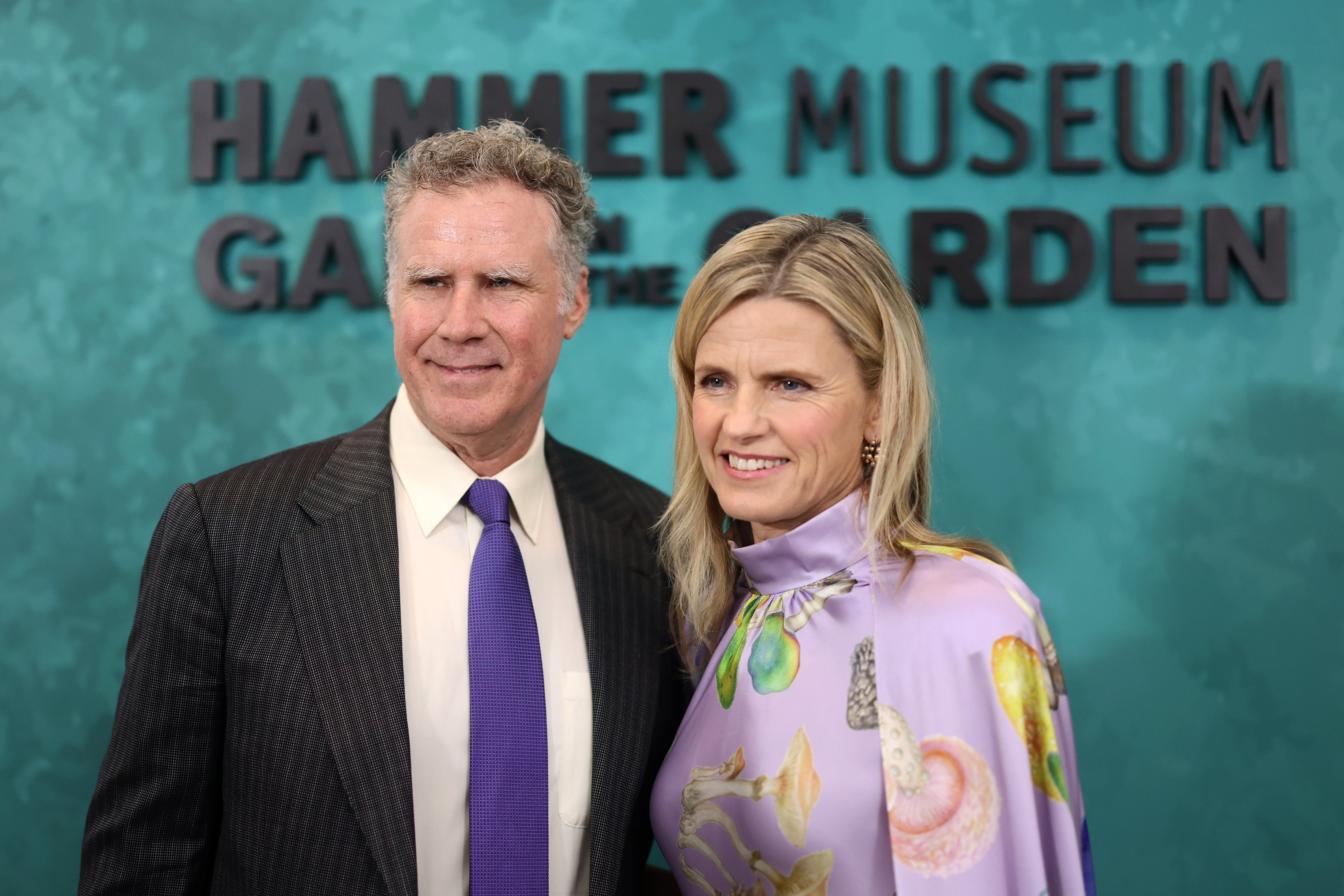 Will Ferrell and Viveca Paulin during Hammer Museum's 18th Annual Gala in the Garden on October 08, 2022, in Los Angeles, California. | Source: Getty Images
How Did Viveca Paulin and Will Ferrell First Meet?
Like his humorous on-screen characters, Ferrell has a happy life behind the scenes, a big part of it because he is married to the love of his life. He and Paulin first crossed paths while attending an acting class in Los Angeles in 1995.
They became a couple for a while but eventually called it quits. Nevertheless, Paulin remained a good friend, even when the actor moved to Los Angeles and New York City for "Saturday Night Live." He recalled:
"I was in another relationship, and Viv and I would talk as friends for two hours, and it would feel like five minutes, and then my girlfriend would call, and after 15 minutes, I'd be like, 'God, it's really late here on the East Coast.'"
At that time, Ferrell believed Paulin was the woman who got away. However, when he returned to Los Angeles while on vacation, he reunited with Paulin over drinks and rekindled their romance. After downing two glasses during their meet-up, Paulin admitted that she still had feelings for the comedian.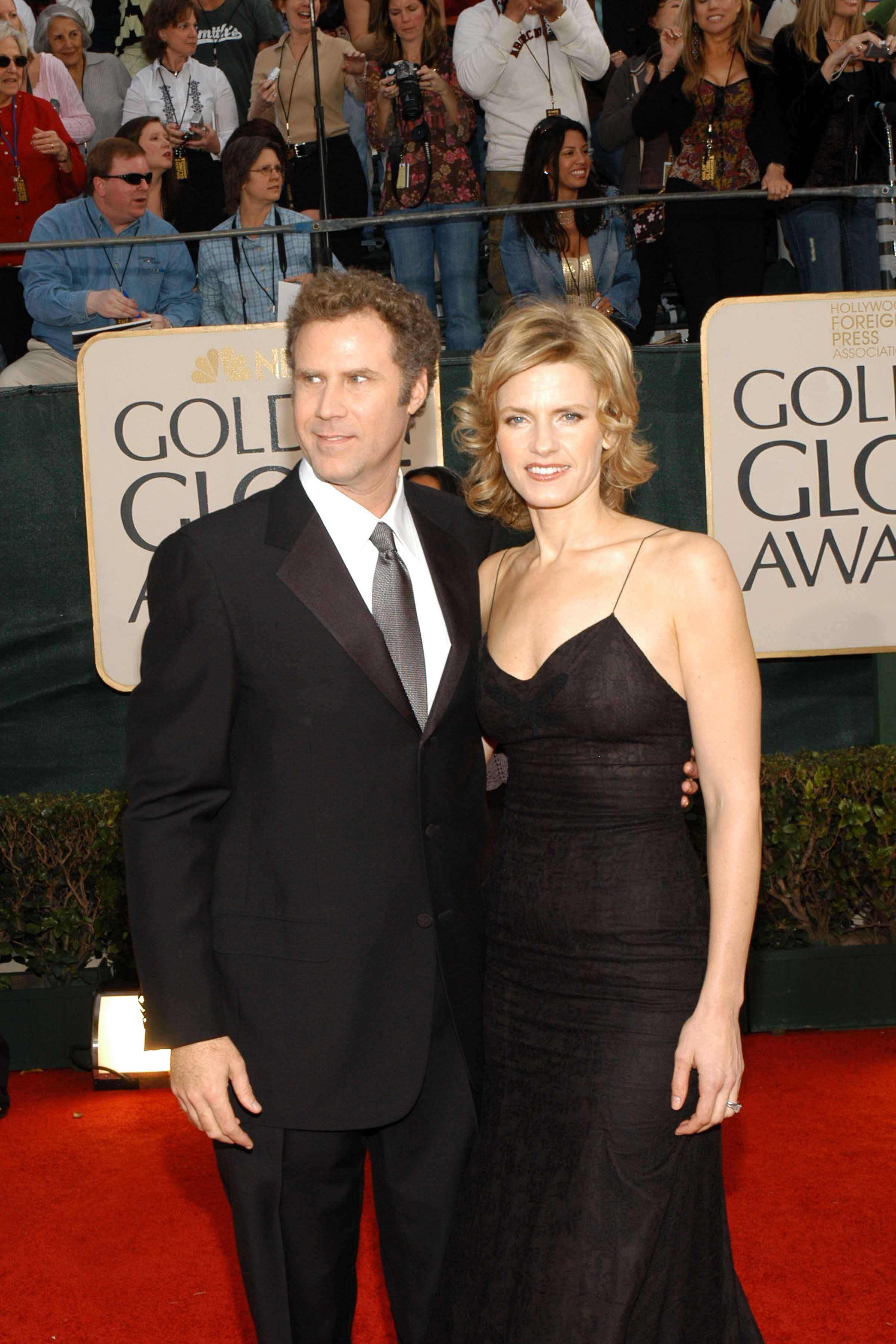 Will Ferrell and Viveca Paulin during The 63rd Annual Golden Globes Awards - Red Carpet Arrivals at The Beverly Hilton on January 16, 2006, in Beverly Hills, California. | Source: Getty Images
Ferrell didn't expect to hear those words that evening and, in response, said, "I just told my uncle that I'm going to marry you one day!" Their romance has since flourished into a full-fledged love for each other.
When Did Will Ferrell and Viveca Paulin Get Married?
Although they were once a couple in 1995, Paulin and Ferrell did not pick up where they left off. The pair started from the beginning and courted each other again.
Ferrell was honest in revealing what it was like having three boys under one roof – chaotic.
It didn't take long for the duo to realize they wanted to spend the rest of their lives with each other. When Ferrell talked about his proposal, he claimed that the atmosphere was supposedly serious and romantic but turned out to be comedic.
Ferrell brought Paulin to a memorable beach where they spent one of their first dates. However, she didn't want to go and found the location scary at night. When the moment to ask for her hand in marriage came, Ferrell couldn't manage to think of the perfect words to say.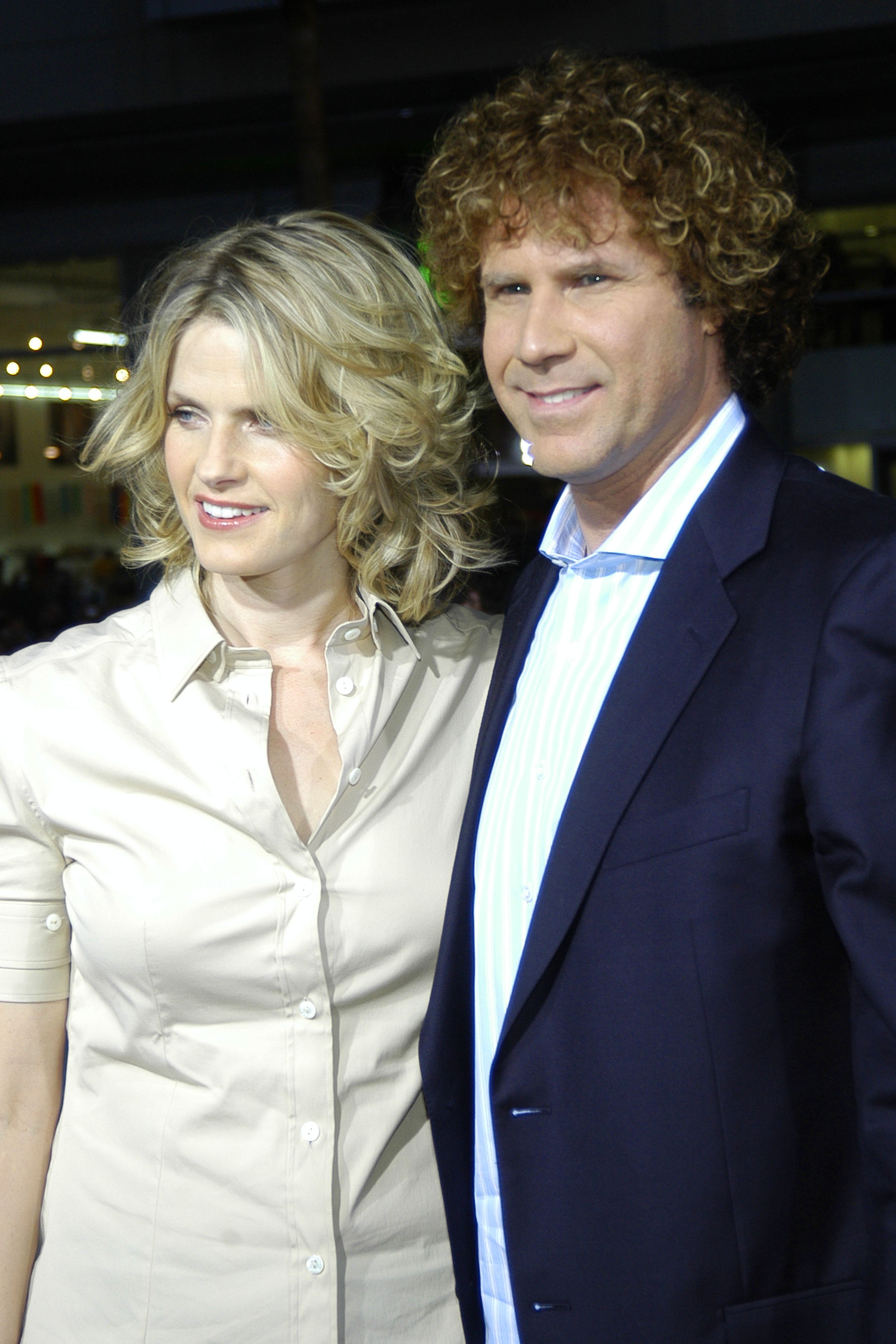 Viveca Paulin and Will Ferrell during the Los Angeles premiere of "Blades of Glory" at Mann's Chinese Theatre on March 28, 2007, in Hollywood, California. | Source: Getty Images
He told Paulin that he "really" liked her and wanted to get married. The proposal became humorous at the end, without him intending it. Ferrell and Paulin tied the knot in 2000 and are still very much in love.
Previously, the actor shared the characteristics he loves about his wife, such as her simplicity and great sense of humor. Once, he sent her flowers daily for a week with a funny note that said she was the fifth most beautiful in the office. Paulin found it hilarious.
The same strong connection can be seen in the couple's relationship in recent years. In 2022, the "Holmes & Watson" star was spotted giving his wife a sweet kiss over lunch in New York City.
Paulin looked beautiful in a casual all-black ensemble while her husband wore gray shorts and a shirt from his stage show, "You're Welcome America: A Final Night with George W. Bush."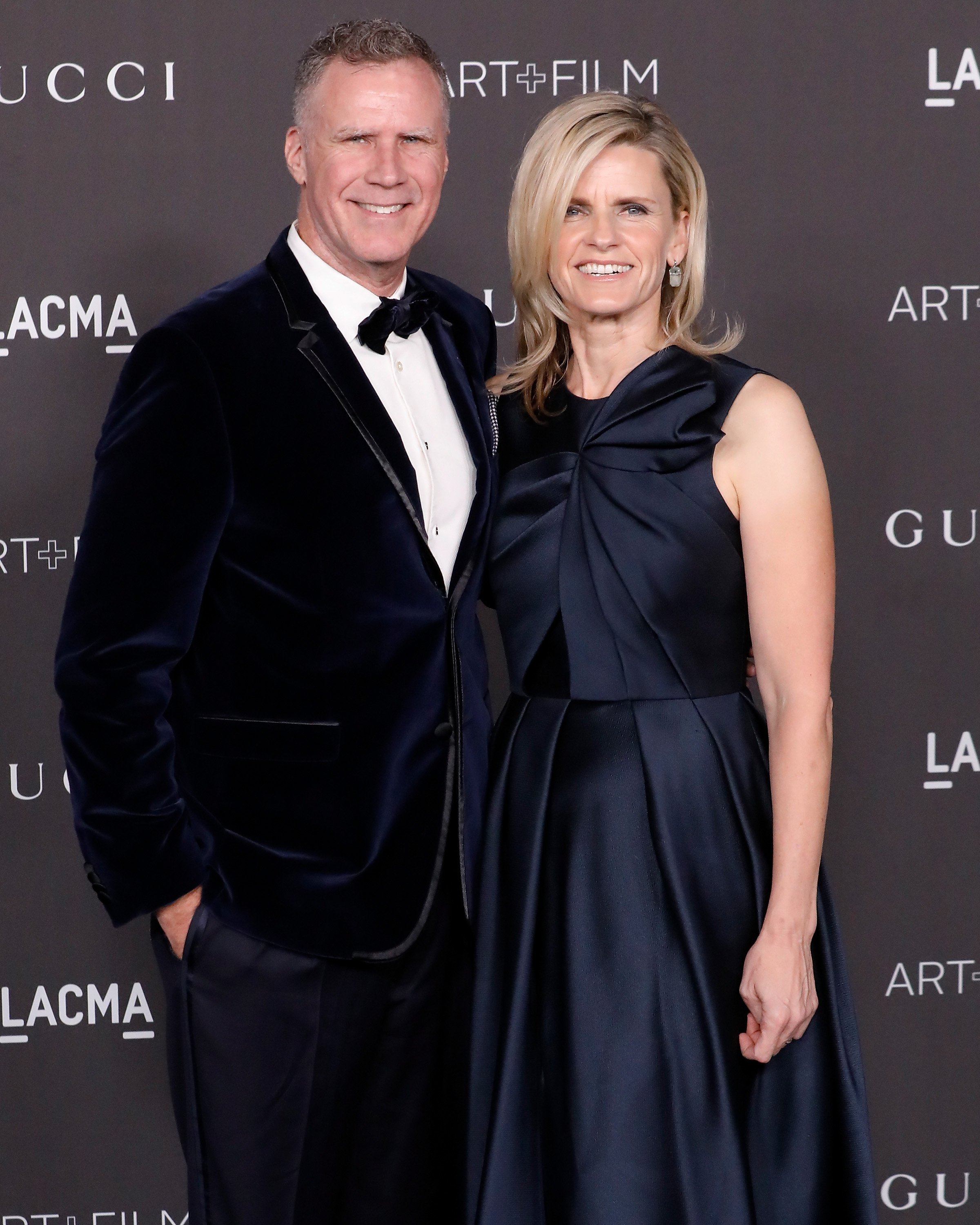 Will Ferrell and Viveca Paulin during the 2019 LACMA Art + Film Gala at LACMA on November 2, 2019, in Los Angeles, California. | Source: Getty Images
How Many Kids Do Will Ferrell and His Wife Viveca Paulin Have?
Throughout their relationship, Ferrell and Paulin welcomed three sons, Magnus, Mattias, and Axel, who all live private lives. Their firstborn, Magnus, was born on March 7, 2004. At 17, the young man was already tall like his six-foot-three father.
Two years after Magnus' birth, Ferrell and Paulin welcomed another boy, Mattias, on December 30. Their youngest child, Axel, came on January 23, 2010.
Unfortunately, Farrell and Paulin relatively keep their children's lives private. They do appear during their father's red carpet events, including his 2015 Hollywood Walk of Fame ceremony and the 2017 premiere of "Daddy's Home 2."
They also sometimes have cameos in Ferrell's films, including "Anchorman 2: The Legend Continues." However, prominent roles have yet to be played by the kids.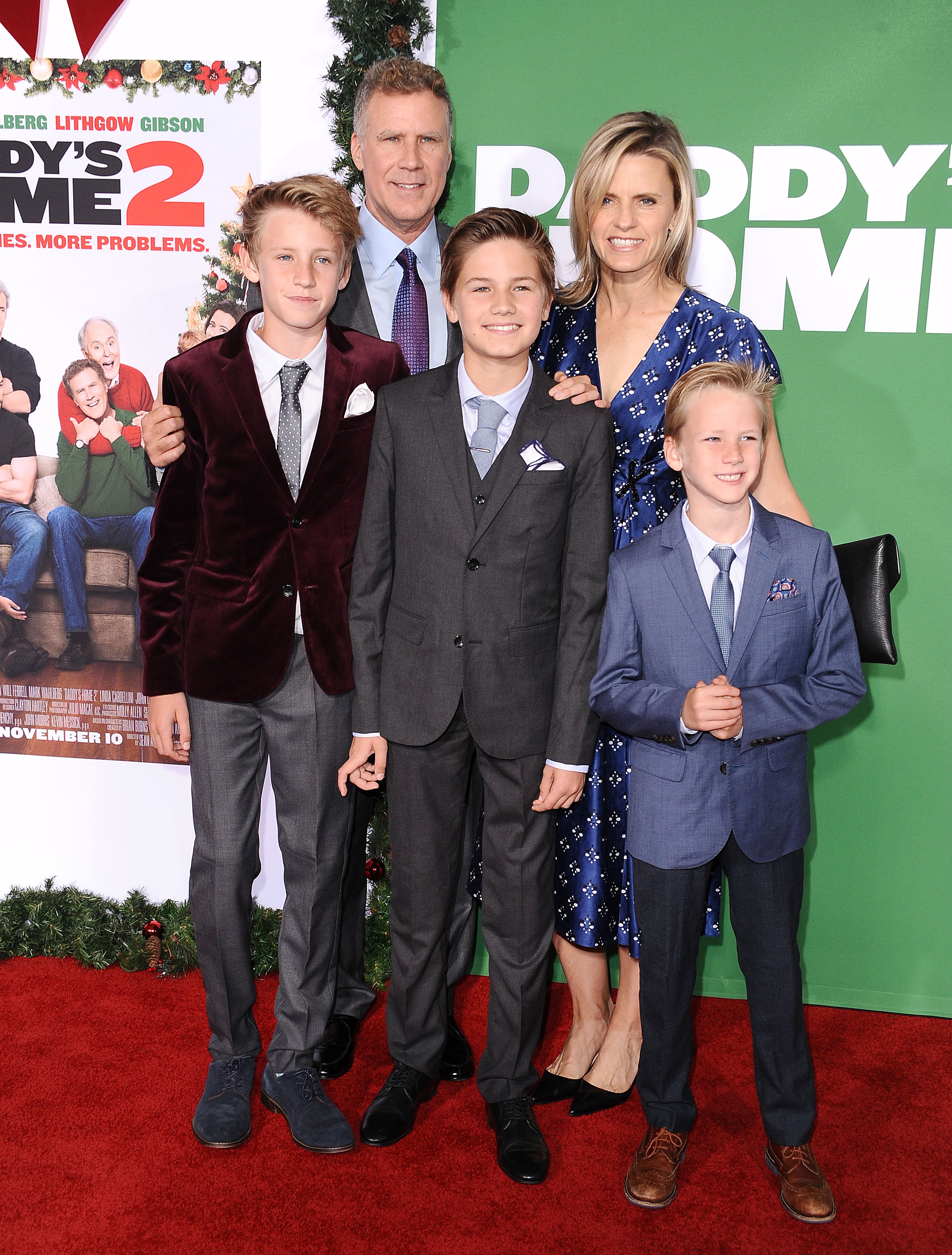 Will Ferrell, Viveca Paulin and their children Magnus Paulin Ferrell, Mattias Paulin Ferrell and Axel Paulin Ferrell during the premiere of "Daddy's Home 2" at Regency Village Theatre on November 5, 2017 in Westwood, California. | Source: Getty Images
As a father for several years, Ferrell has learned much about raising children. In a previous interview, he encouraged other parents to know and remember their children's names. As a joke, he added, "And remember to feed them. That's about all you need."
Adding humor when sharing his personal experiences is nothing new to Ferrell. He also advised other parents to talk to their children at least once a week, adding as a joke that he sometimes goes weeks without talking to his own.
However, Ferrell was honest in revealing what it was like having three boys under one roof – chaotic. He sometimes goes from a loving father to a strict sergeant when giving instructions. He added:
"Those rare moments when I lose my temper, and I really become a dad, I often think, 'Oh, if anyone [were] a fly on the wall, they'd be like, Will Ferrell is not a funny father! He's way too strict.'"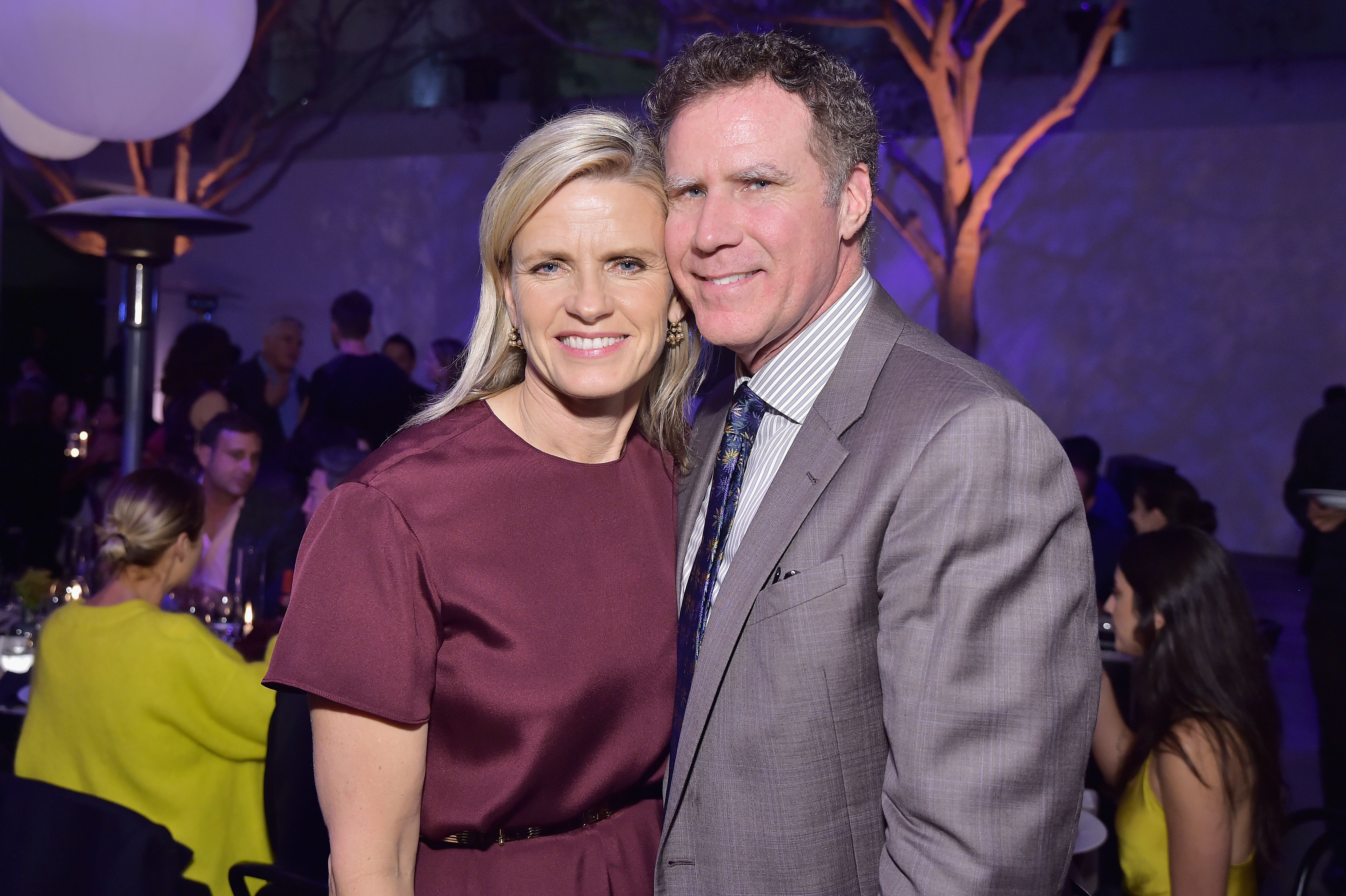 Viveca Paulin and Will Ferrell during the Hammer Museum 16th Annual Gala in the Garden with generous support from South Coast Plaza at the Hammer Museum on October 14, 2018 in Los Angeles, California. | Source: Getty Images
He also admitted to getting emotional as a parent when his boys show affection toward him. According to the actor, he found it silly for other parents to cry in his younger years. Now, as a parent, he understands why tears are shed over kids every once in a while.
The three boys resemble the comedian's physical features and look alike. Besides what he shares during interviews, not much information is publicly available about the boys other than Will Ferrell and Viveca Paulin are raising their children in New York City and sometimes in Los Angeles.
Please fill in your e-mail so we can share with you our top stories!