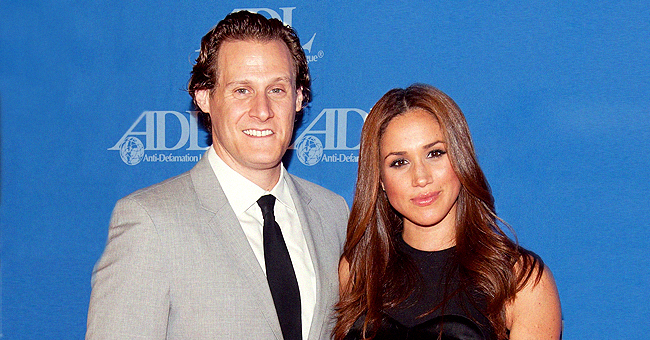 Getty Images
Meghan Markle's Pre-Royalty LA Home Is on Sale for $1.8 Million
Meghan Markle's former Los Angeles home can be yours for a whopping $1.8 million. Find out what you'll be getting for that price and see how the royal lived before she was whisked away to a palace.
The Duke of Sussex has had her title for just over one year since she married Prince Harry and became part of British royalty. In that time, she's only moved once to accommodate her growing family.
Yet Markle once changed location from sunny LA to cold Canada when she went to work as an actress on "Suits." Before her appearance on the show, Markle was married to producer Trevor Engelson.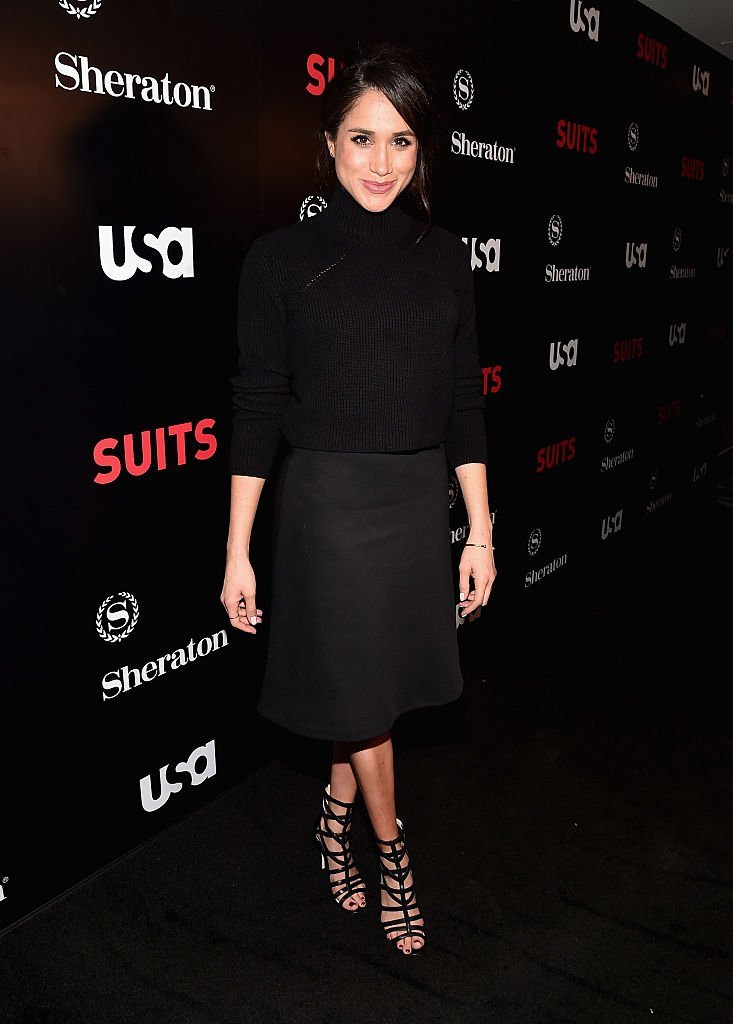 Meghan Markle attends the premiere of "Suits" in Los Angeles Downtown Hotel on January 21, 2016 | Photo: Getty Images
The two stayed together between 2011 and 2013. That was when Markle resided in Tinseltown in a modern two-story home near Hancock Park. It's about as close to Hollywood as one would want to live.
The house boasts an updated colonial-style structure and features an open-floor design. It boasts 2,000 square feet of space and comes with four bedrooms and three bathrooms.
From the outside, one can appreciate the large backyard and awning. The inside also has a lot going on. Downstairs contains a large living room, a kitchen with a breakfast area, a modest dining room, and a family room.
Upstairs one will find the bedrooms, several walk-in closets, and two extravagant baths. The house is covered in hardwood floors and makes use of stainless steel appliances.
Marble countertops and white walls are also a gorgeous sight in the abode. According to homes.com, the going price is $1,799,000 and a downpayment of 20 percent of the cost can be made.
Markle has now shacked up in Windsor Cottage with Prince Harry and their son Archie Mountbatten-Windsor. The two moved there from their shared home at Kensington Palace with the Duke and Duchess of Cambridge.
Before making their way across to the cottage which was gifted from the Queen, the couple had renovations completed on their new home which reportedly amounted to over $3 million in taxpayer money.
The royal family never addressed the specific figure directly, but when the public learned of the estimates there was quite a bit of uproar about it. The Royal Family's Sovereign Grant accounts gave the most reliable figure.
The money was supposedly used to do a "substantial overhaul" of the 21-room property. Considering the couple could have just moved in next door to in-laws Prince William and Kate Middleton, many were appalled to learn that their taxpayer money was used in this way.
Overall, the royal family attributed millions of dollars to the maintenance of royal property, utilities, housekeeping, trips overseas, and staff salaries.
At least one palace spokesperson claimed that the Duke and Duchess of Sussex did cover the expenses of their "fixtures, fittings, and furnishings."
Whoever buys Markle's old home won't be lucky enough to receive assistance from an entire country, but we hope that they feel the lingering presence left by the eventual royal who once lived there.
Please fill in your e-mail so we can share with you our top stories!