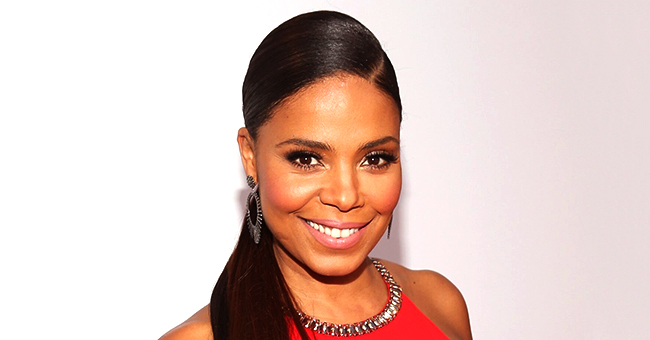 Getty Images
Sanaa Lathan Has Three Gorgeous Lookalike Sisters
Actress, Sanaa Lathan is sister to three other beauties with whom she shares a striking resemblance.
The Lathan queens all share the same father, but unlike her sisters, Sanna is the only daughter from her father's previous marriage to actress, Eleanor McCoy.
Sanaa Lathan is an Afro-American actress, born to tress, Eleanor McCoy and famous producer, Stan Lathan. Her parents got separated in 1977, about six years after her birth.
In 1982, her father got married to Marguerite Lathan with whom he had four other children, three gorgeous daughters, and a son, Tendaji Lathan.
Following in her parent's footsteps, the actress developed a love for acting in her early years, and ventured into the movie scene with her first hits in 2009, with the movies, "The best man" and "Love and Basketball."
Although her half-sisters do not share her enthusiasm for the screen and spotlight, they have a lot in common with the actress, including a stunning resemblance that could easily make them pass for quadruplets.
MEET THE LATHAN QUEENS
Notably, the Lathan's uphold family in high esteem and grew to love each other, with an unbreakable bond between them.
The stepmom of the Tony award-winning actress is proud of her four daughters and has been known to share amazing pictures of them on social media.
In one of such posts, she showed off all five Lathan women, including herself, and wrote underneath that angels were always disguised as daughters, followed by a brief mention of all her daughters' names.
In another, the four daughters were looking gorgeous as they rocked similar smiles, and her caption read:
"You are my suns and my moons."
She also posted pictures from their childhood, and fans could not help but pour out their love for the family of beauties. So who are they?
LILLIANE LATHAN
Lilliane Lathan is the first daughter of Stan and Maggy. She is not in the spotlights like her half-sister but has made a career thereon.
Being a professional photographer, she is a familiar figure at star-studded events, where she captures precious moments that could either make or mar celebrities.
ARIELLE LATHAN
The second half-sister of the "Love and Basketball" star is a reserved version of the actress. They share similar looks, but their personalities are quite different.
While the Tony award winner strives to remain a public figure continually, Arielle Lathan is the direct opposite, keeping her life away from the public, so much that nothing is known about her, not even her career.
COLETTE LATHAN
Colette Lathan is the last child of the Lathans, born to Stan and his wife about twenty years ago. She grew up with her big sisters, and shares in common their taste in fashion and beauty.
Hopefully, this last daughter would grow into the world of fame, like her half-sister. But for now, Sanaa is the only daughter from the Lathan household that is making waves in the movie industry.
She certainly got that from her actress mom.
Please fill in your e-mail so we can share with you our top stories!