Why Sanaa Lathan Was 'Miserable' While Filming 'Love & Basketball'
After almost two decades, Sanaa Lathan reveals that she was extremely miserable shooting "Love & Basketball" with Omar Epps. 
Despite good reviews and their movie "Love & Basketball" becoming a classic that people continue to watch until today, Lathan reveals that it was such a tough movie for her to film. While on an interview with CBS Local's DJ Sixsmith, she shares that she was miserable during the set.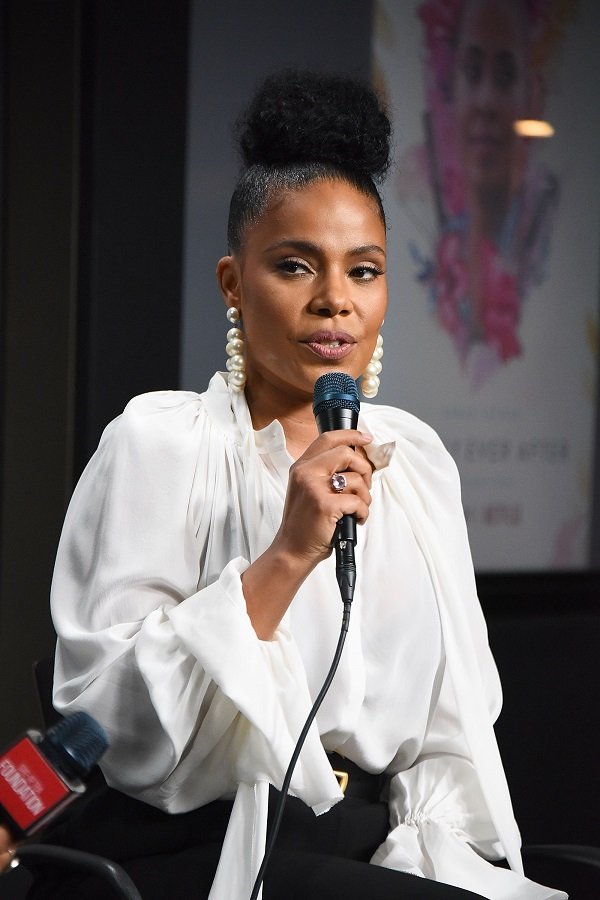 Feeling unwanted
According to Lathan, she felt miserable because she knew she wasn't the first choice actress that the director wanted to work with. To her, she felt like she was hired because there was a need to hire somebody quickly.
This resulted in awkward sets, and Lathan felt nobody trusted her and her capacity to act because nobody knew her that well back then. About it, she said:
"I was miserable. I can laugh about it now. I got the job and I think Gina [Prince-Bythewood] finally got to the point where she had to hire somebody. It's almost like she hired me because she couldn't find somebody else. There wasn't a lot of joy and there wasn't a lot of trust in me."
To Gina Prince-Bythewood, "Love & Basketball" director, the movie was her "baby," and it was her first time directing. It was such a big deal to her, and Sanaa felt like she was the default choice instead of being the top pick. 
Basketball newbie
Despite these feelings, she assured DJ Sixsmith that she was able to bond with Prince-Bythewood and share with her some of the feelings she kept inside. The two of them even worked together again later on in their careers. 
Aside from feeling like a default pick, Lathan also shared the challenge of not knowing anything about basketball prior to her role. 
"I had to go through so much to get the part and in all the basketball scenes, [they] surrounded me with real ballplayers. There was a lot of crying behind the scenes for me."
Despite this all, the movie became a huge hit, and it paved the way for Sanaa's successful career. 
More mature roles
In one of her most recent roles, she even stepped it up a notch by shaving her head to fit her role. After landing "Nappily Ever After," Sanaa decided to shave her entire head instead of wearing a wig.
At first, this scared her, because she's never seen herself bald and she didn't know how people would react to it. 
After her successful portrayal, her hair is now naturally grown back, though, and she's become more comfortable with how she looks.